Improved Meltdown 1 Keto promises a better taste with its new formula and flavors
Apr 20th, 2020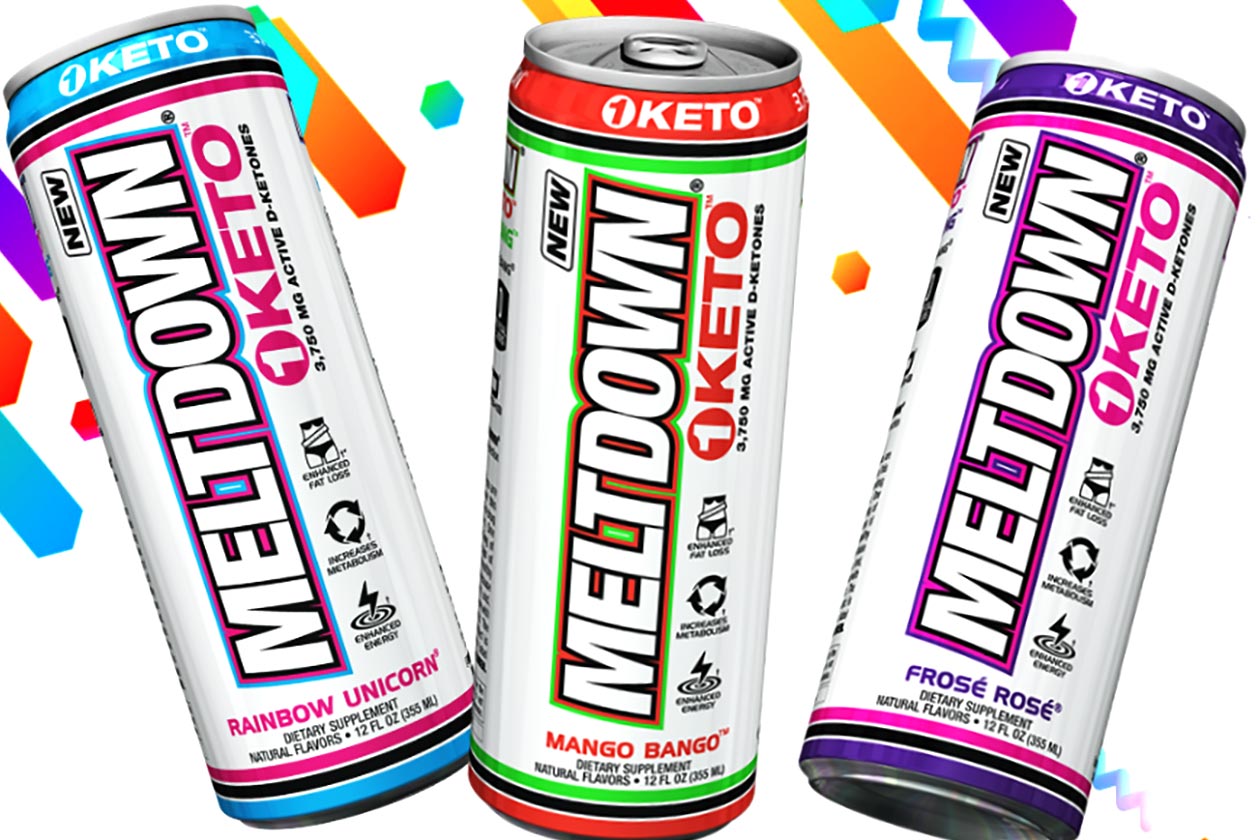 VPX Sports has relaunched its two-year-old, carbonated, and goBHB infused energy drink, Meltdown 1 Keto, with a slightly different formula and a brighter, more colorful look. The product's original gold and black color combination has been replaced by a mostly white can design that features different color accents related to each of its three flavor options.
The formula behind the new and improved Meltdown 1 Keto energy drink comes with electrolytes for hydration, 225mg of caffeine, and no mention of TeaCrine being in the mix like its predecessor. The beverage still, of course, features goBHB ketones but at half as much with 3.75g per can, although this version uses goBHB D-Ketones, which the brand says are absorbed much better.
VPX Sports' tweaked formula for Meltdown 1 Keto also results in a lot less sodium with 186mg per can as opposed to 825mg. Lastly, the taste of the product is apparently much improved, although we never had any issues with the original. The revamped ketone drink has completely replaced the previous menu with three new flavors in Mango Bango, Frosé Rosé, and Rainbow Unicorn.
The new and improved Meltdown 1 Keto is now available for purchase through the official Bang Energy website for the same price as its predecessor at $53.88 for a case of 12, with all three flavors in stock.