VPX Sports' long-awaited, ketogenic RTD, the Meltdown energy drink appears to be finally ready to go. It was first previewed just under five months ago then pictured a handful of times since then. Almost every time it's shown up there's been something different about it, although now it looks like the Meltdown energy drink is finished.
What is it
The new RTD from VPX Sports is a little more than your typical energy drink, as mentioned it is, in fact, a ketogenic style product. The Meltdown energy drink officially titled Meltdown 1 Keto, aims to enhance mental and physical energy as well as activate fat burning mechanisms to help with weight loss.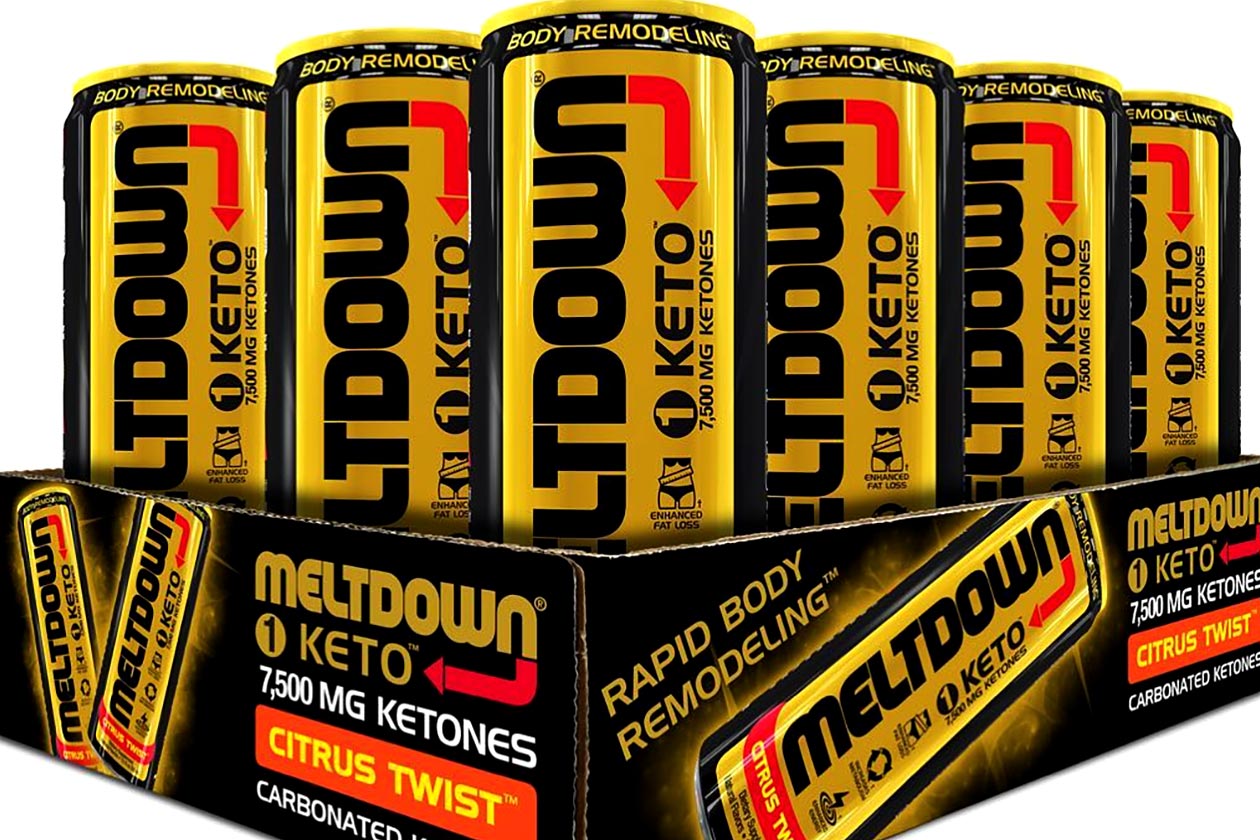 Flavors
As you'd expect from the makers of the popular Bang energy drink, the Meltdown energy drink does also come in a variety of delicious, carbonated flavors. It has a total of three to choose from with two tastes from Bang in Peach Mango and Citrus Twist, and a none Bang flavor called Grape Blade Lemonade.
Formula
According to the facts panel VPX Sports has on its website, the Meltdown energy drink formula is powered by three main features. For its fat loss and natural energy effects, it has 7.5g of goBHB ketones, a 250mg combination of caffeine and the energy extender TeaCrine, and lastly a blend of electrolytes for better hydration.
Pre-sale
Anyone interested in trying the latest RTD from VPX Sports can now pre-order a case of it through vpxsports.com. Seeing as it has a rather advanced formula, it's no surprise the price of the Meltdown Energy Drink is a little higher than Bang at $53.88 for a case of 12. Pre-orders are due to ship in just three weeks on Sunday the 15th of April.