Carb Killa Review: Smooth chocolate with a salty but quick touch of caramel
Apr 7th, 2020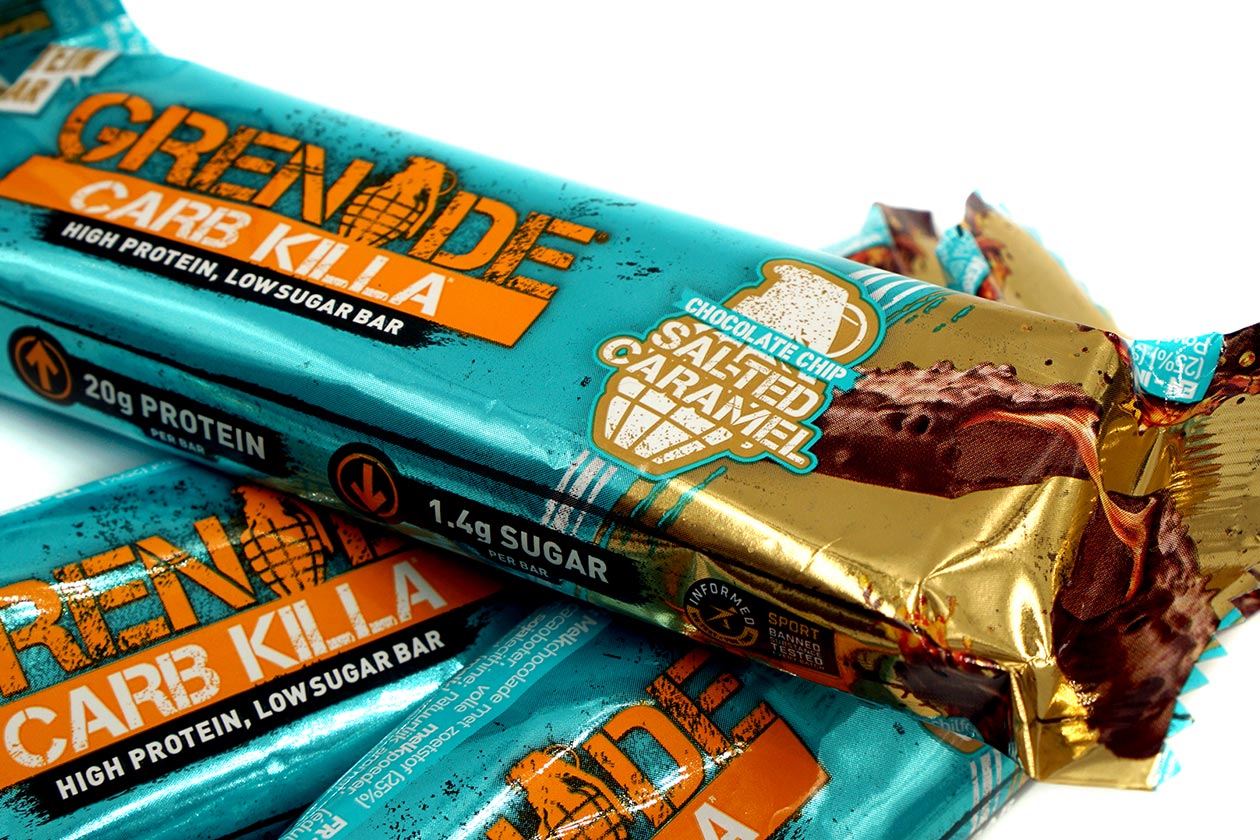 Chocolate Chip Salted Caramel is the newest flavor of Grenade's almost legendary and top-rated Carb Killa Protein Bar, which is now out and available in the UK and Europe. The exciting new addition to the product's menu was also followed by a Salted Caramel-flavor chocolate egg for Easter that came in a box packed with the egg and two of the new Carb Killa.
Seeing as we've tried every other flavor of Grenade's protein snack since it hit the market many years ago, we, of course, got our hands on the Chocolate Chip Salted Caramel. Several people spoke quite highly of the flavor, even saying it could be Grenade's best Carb Killa to date, which is a bold statement with the many great options it has available.
Review
The Chocolate Chip Salted Caramel Carb Killa is indeed another great flavor, right up there with some of its better flavors, although not ahead of any. The product essentially delivers on its name with a combination of milk chocolate chips spread throughout its sweet outer chocolate layer, and Carb Killa's signature soft and smooth, doughy center topped with salty caramel.
Grenade's blend of chocolate and caramel is hard to put down; however, it is more on the tasty milk chocolate side than salty caramel. You get a hit of caramel as you chew, but it is quickly taken over again by the Carb Killa's strong chocolate taste. While it is in no way disappointing, it would have been nice to have that salty caramel flavor last a little longer.
Carb Killa's recently released Chocolate Chip Salted Caramel actually feels like a 2.0 version of Grenade's first-ever flavor for the protein bar in Caramel Chaos. The chocolate is a lot richer and sweeter, and the caramel's saltiness pops much better, making for another great Carb Killa flavor that does not disappoint and delivers that candy bar-like experience.
Summary
The Chocolate Chip Salted Caramel Carb Killa is, as mentioned, up there with some of the product's better flavors. It doesn't overtake any of our favorites like Salted Peanut, Banana Armor, or Peanut Nutter, but it is definitely better than a lot of its others. If you're a Carb Killa fan, it's well worth picking up, even an entire box, as you won't have trouble finishing it all.