May 27th, 2020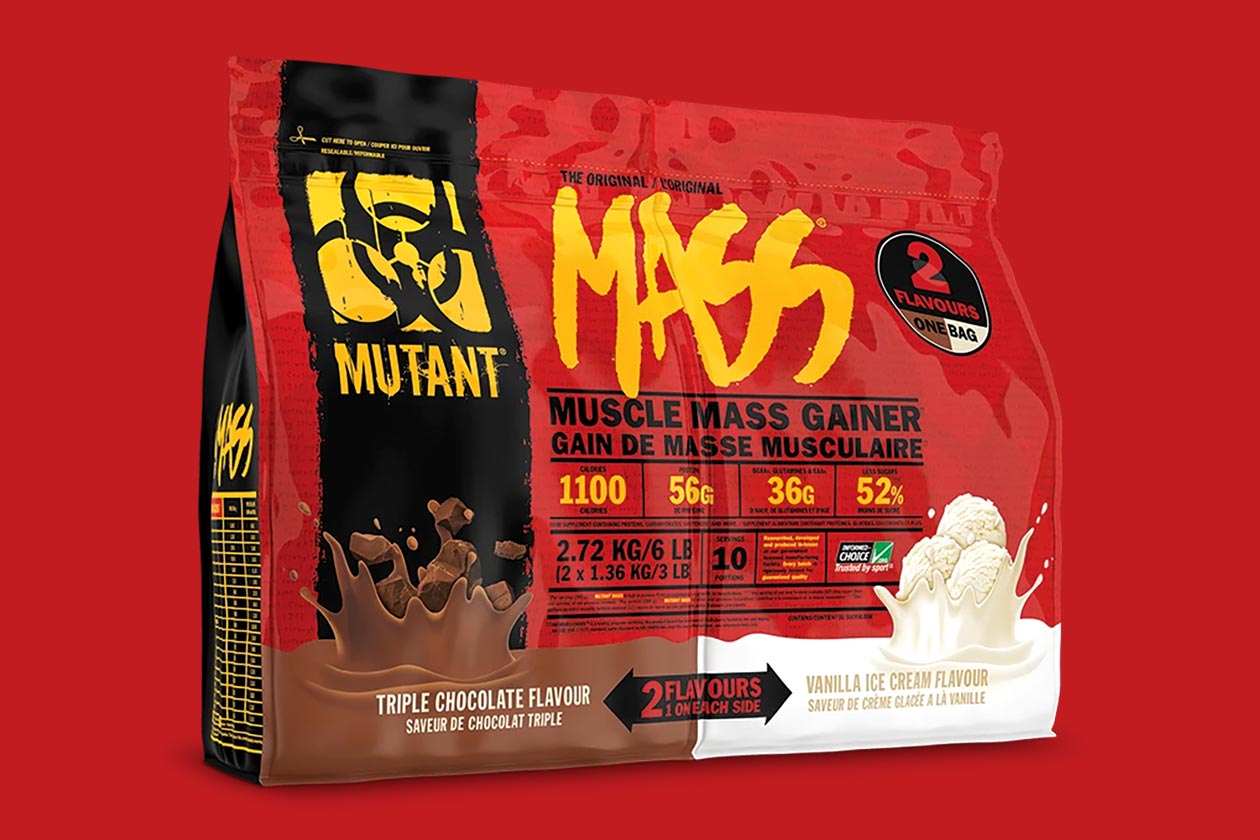 Earlier this year, Mutant came out with a unique new format for its mainstream protein powder Mutant Whey with two flavors in the one bag. The way the brand went about separating the flavors is what made it so different, as the bag itself has two chambers, hence its name 'Dual Chamber', with the first flavor in one chamber and the second in another.
Mutant launched its innovative Dual Chamber Mutant Whey in two pairs of flavors with Triple Chocolate and Vanilla Ice Cream, and Triple Chocolate and Chocolate Fudge Brownie. The legacy brand has now released its very well-known mass gainer Mutant Mass in that Dual Chamber format, and in the same two combinations of flavors as Mutant Whey.
You can purchase the Dual Chamber Mutant Mass through the brand's Canadian online store, where it is also currently running a limited time sale. Through until midnight tomorrow, instead of paying the usual $54.99 for a 6lb Dual Chamber bag, you can get it for $46.75 using the coupon "DUAL15", or get two for $41.24 using the code "DUAL25".