Much like Ghost Greens, which hit the market in the second half of last month, Ghost Gamer is a supplement we've been waiting for from Ghost for quite some time. It was first mentioned at the beginning of last year, and immediately caused quite a bit of excitement as very few brands as well put together as Ghost, have tried their hand at the growing gaming category.
Energy and focus
Full details of Ghost Gamer are now available, with today bringing the reveal of its fully transparent and well-dosed formula. In the brand's usual style, it has brought together a comprehensive combination of ingredients to deliver a complete and competitive experience. Like others in the category, Ghost Gamer is primarily formulated to increase energy and enhance mental focus.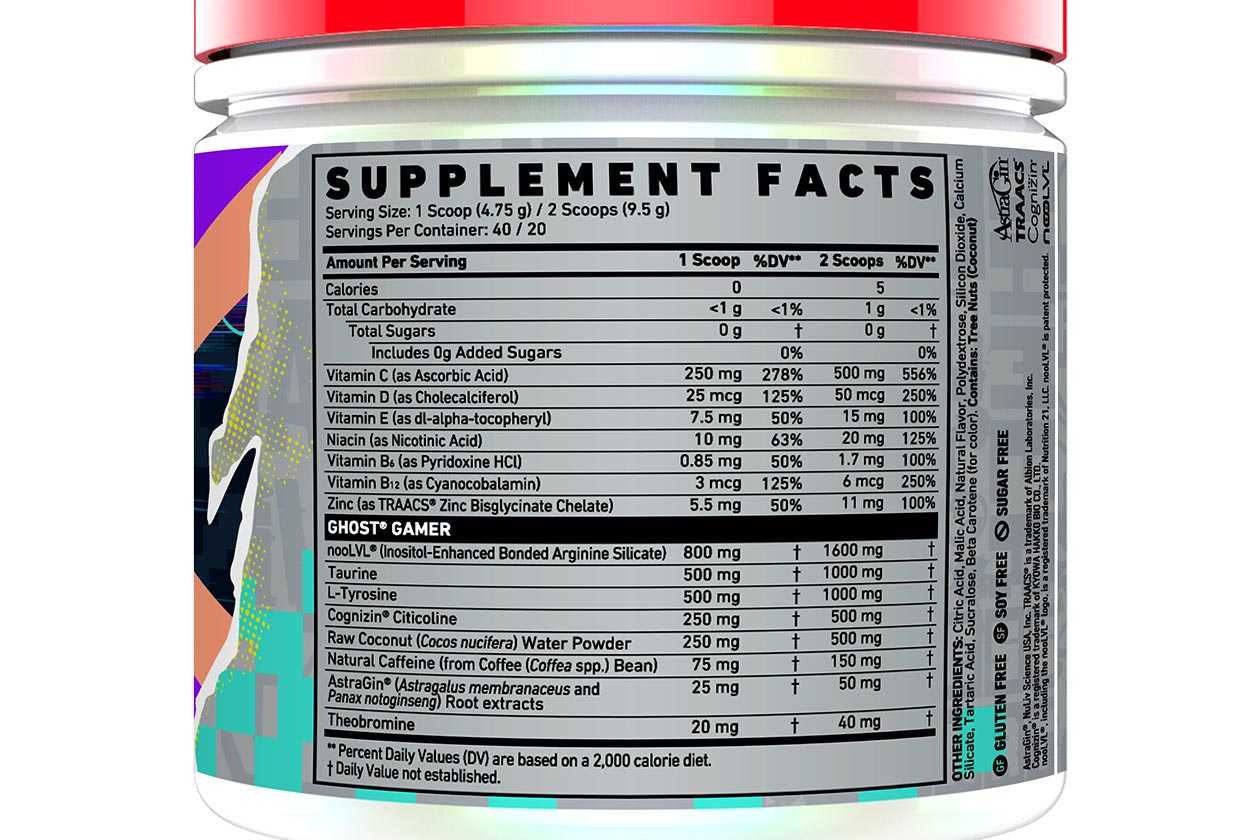 Full formula
To ensure it delivers on those benefits as well, if not better than any other gaming supplement on the market, Ghost Gamer comes with eight main ingredients alongside a variety of vitamins and minerals. You can see all of the product's features directly above in its label with some impressive highlights, especially at its maximum serving of two scoops.
Packed into each full serving of Ghost Gamer for energy is a moderate 150mg of natural caffeine. While that isn't a lot compared to a pre-workout, it's right around the amount we prefer when it comes to energy and focus outside of the gym. Also, in the mix to help take your focus up a notch is a solid 1.6g of NooLVL, half a gram of Cognizin citicoline, and a gram of tyrosine.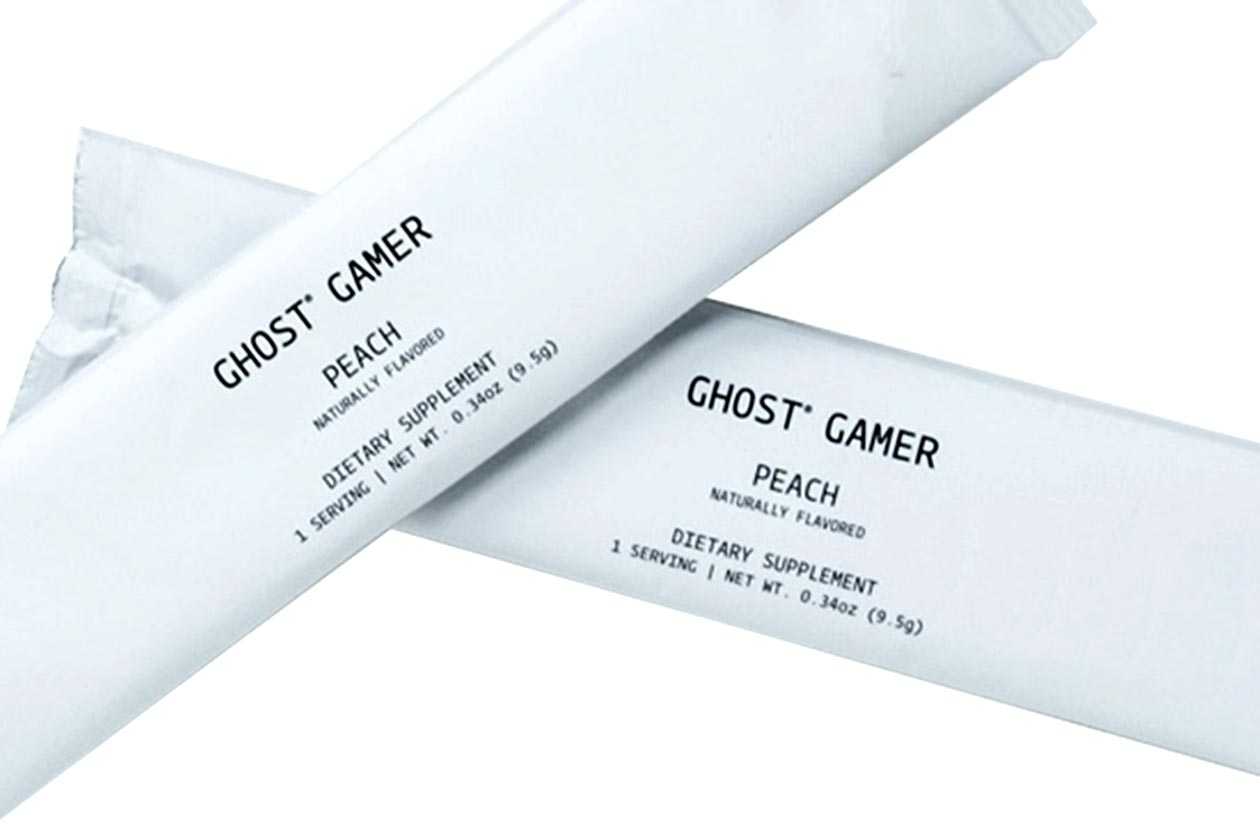 Free stick packs
Full-size tubs of Ghost Gamer are not available just yet, however, to build some momentum and excitement, Ghost is giving away pairs of peach-flavored samples, all you have to do is pay for shipping. Simply head to this link here (Europe, Australia), and those of you in Europe, Australia, and of course, the US can get two stick packs of Ghost Gamer free, with one full serving of the product in each stick.