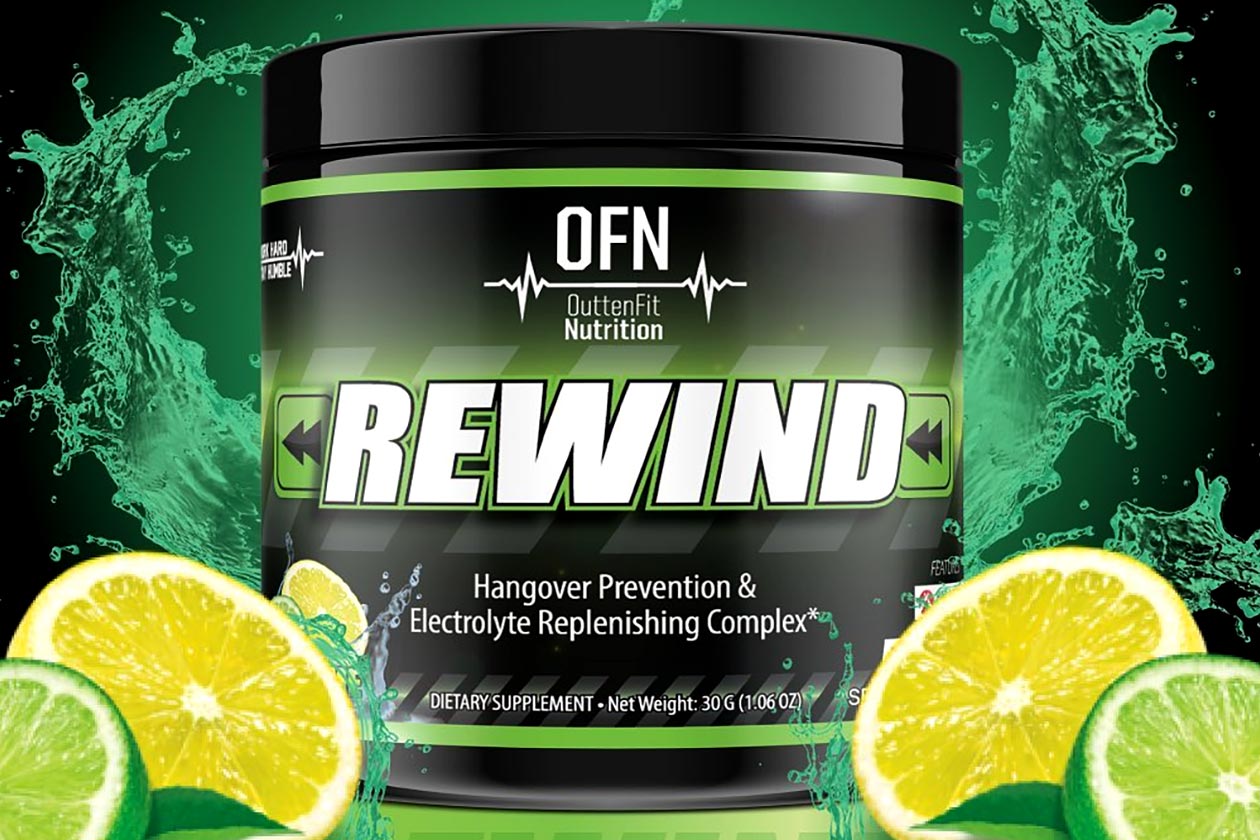 Outtenfit Nutrition's previously previewed hangover preventing supplement Rewind has been made available for pre-order this week with shipping sometime in the near future. Per tub, the product is not all that expensive, at least compared to your typical pre-workout, sitting at $18.99, however, you do only get five servings, so you're looking at $3.80 each time you want its hangover preventing benefits.
As for what the benefits of Outtenfit Nutrition's Rewind actually are, as mentioned, it intends to help prevent the effects of a hangover. It comes with ingredients to potentially support liver health and detoxification, reduce migraines, regulate blood sugar, and help you metabolize alcohol better. Rewind also features electrolytes for hydration, essentially covering you from all angles of a classic hangover.
Alongside a variety of vitamins and minerals, Outtenfit Nutrition has packed six main ingredients into Rewind, including premium KSM-66 ashwagandha at a full 600mg per serving. You also get another 600mg of dihydromyricetin, half a gram each of ginger and setria glutathione, 400mg of milk thistle, and lastly 100mg of coQ10, all wrapped up in a lemon and lime flavored powder.