Muscle & Strength welcomes Primeval Whey with a strong buy one get one free deal
May 7th, 2020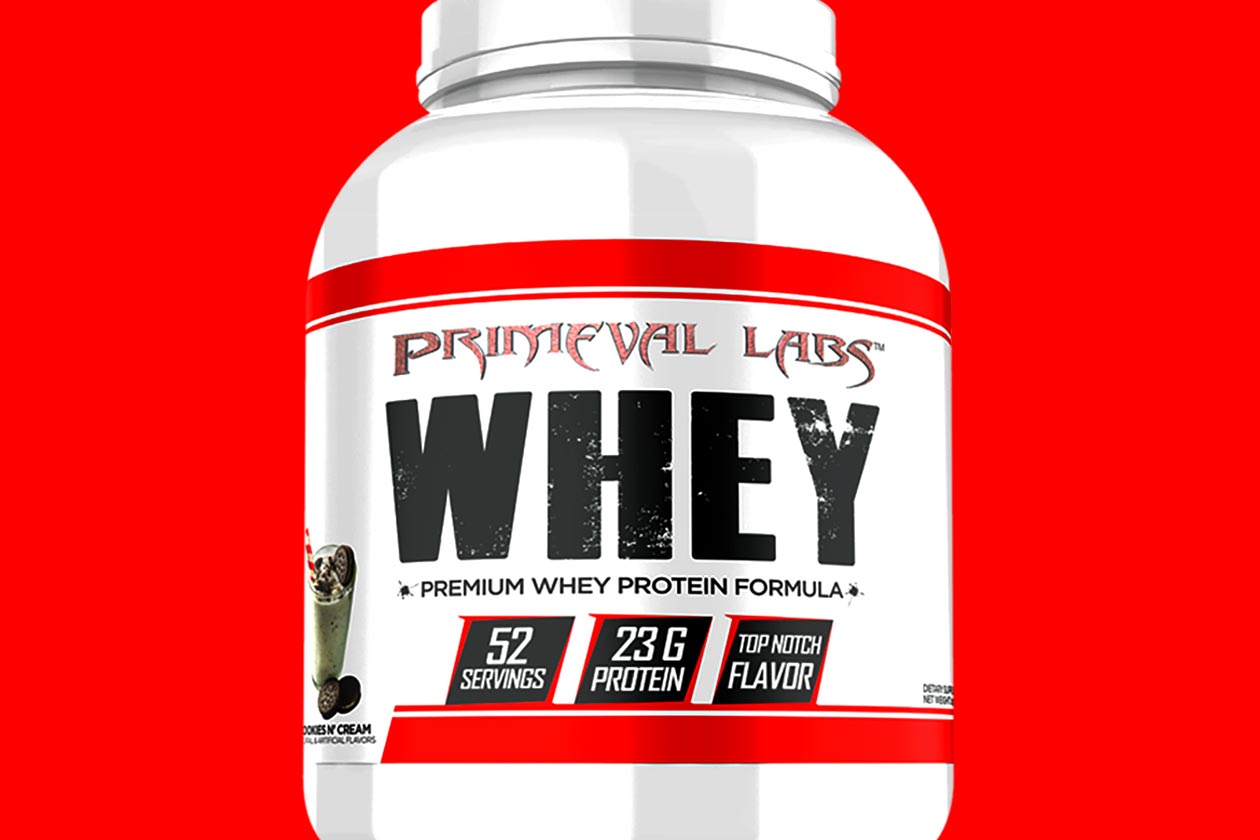 The simply named 'Whey' is Primeval Labs' more mainstream, cost-effective protein powder providing 23g of protein per serve all from whey concentrate. While the supplement's regular price was already better value than the brand's one other protein in Isolit, it launched with a strong buy one get one half price deal, which dropped it to $45 per 4lb tub.
This week, about a month after Primeval Labs' Whey initially hit the market, the retailer Muscle and Strength is introducing the supplement with a sale that is fat better than that introductory offer. For a limited time, you can get two 4lb, 52 serving tubs of Whey from the store at an extremely competitive $49.99 for two, which works out to just $25 each.
Muscle and Strength has all three flavors of the Primeval Labs' protein powder in stock with Chocolate Milk, Diner Vanilla, and Cookies 'N Cream. You can also mix and match flavors, so each pair does not need to be the same flavor.