Protein Switch Review: Plant protein category gets another top tasting competitor
May 12th, 2020
Over the past year or two, the plant-based protein powder market has become a lot more competitive with several great tasting products getting into the category. Ghost Vegan was one of the first releases to make a stand and show that vegan-friendly protein can taste great, with many others to follow, including Nutrex Plant Protein and Beam's Vegan Protein.
The Australian brand Switch Nutrition is one of the newer brands to the category with its supplement Protein Switch. It packs 24g of protein from a blend of pea, hemp, pumpkin, and watermelon protein, with 6.4g of carbohydrates and 2.1g of fat for a total of 130 calories. Another noteworthy highlight is that Protein Switch is naturally sweetened, which isn't the case with a lot of the top-tasting products.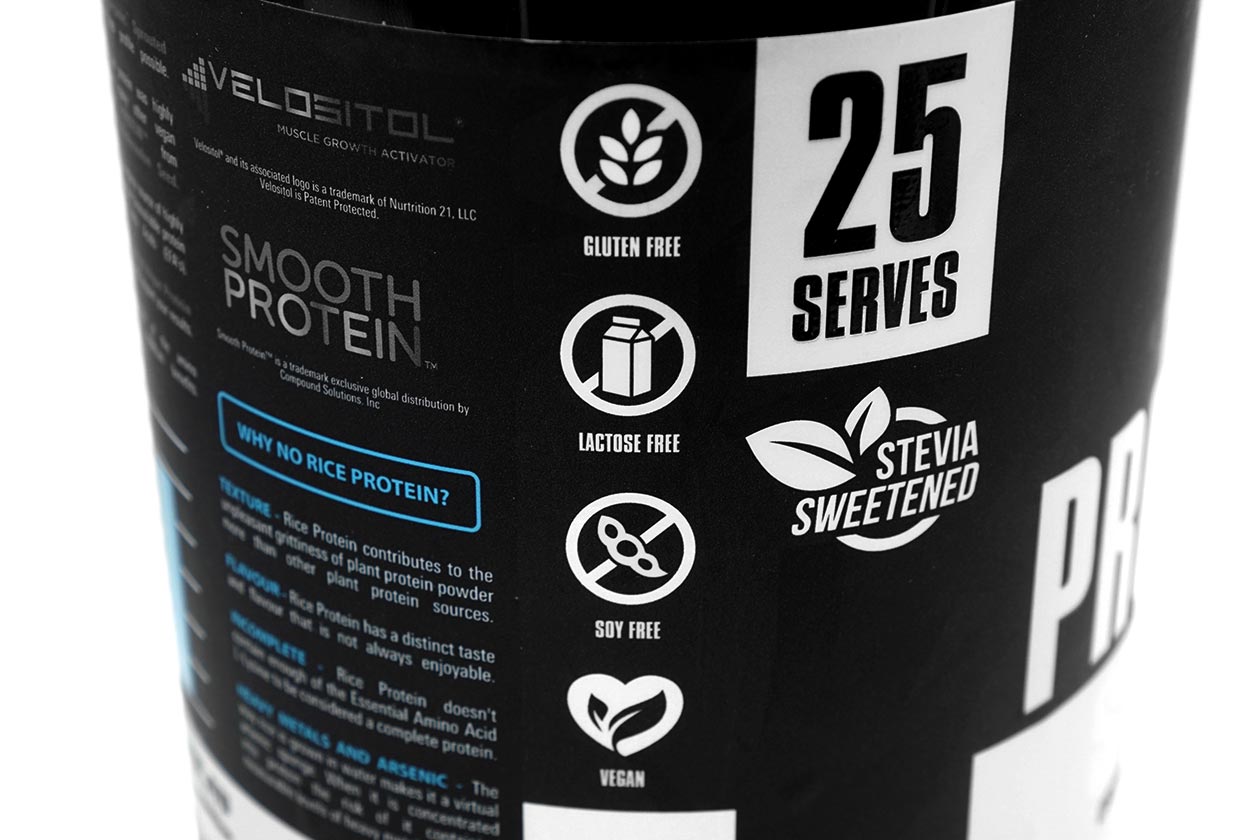 Review
We were fortunate enough to get our hands on all of Switch Nutrition's Protein Switch flavors and can confirm right off the bat; this is right up there with those category leaders we mentioned earlier. The supplement has three different options on its menu with Vanilla Bean, Chocolate Sea Salt, and what is arguably the star of the lineup in Peanut Butter Toffee.
Regardless of the flavor you grab, they all do a great job at not tasting like a typical earthy and gritty, plant-based protein powder. None of them come with an off-putting aftertaste and communicate their title flavors very clearly. While that base is good, the taste each of the three Protein Switches delivers is not as consistent, with some great and one not so much.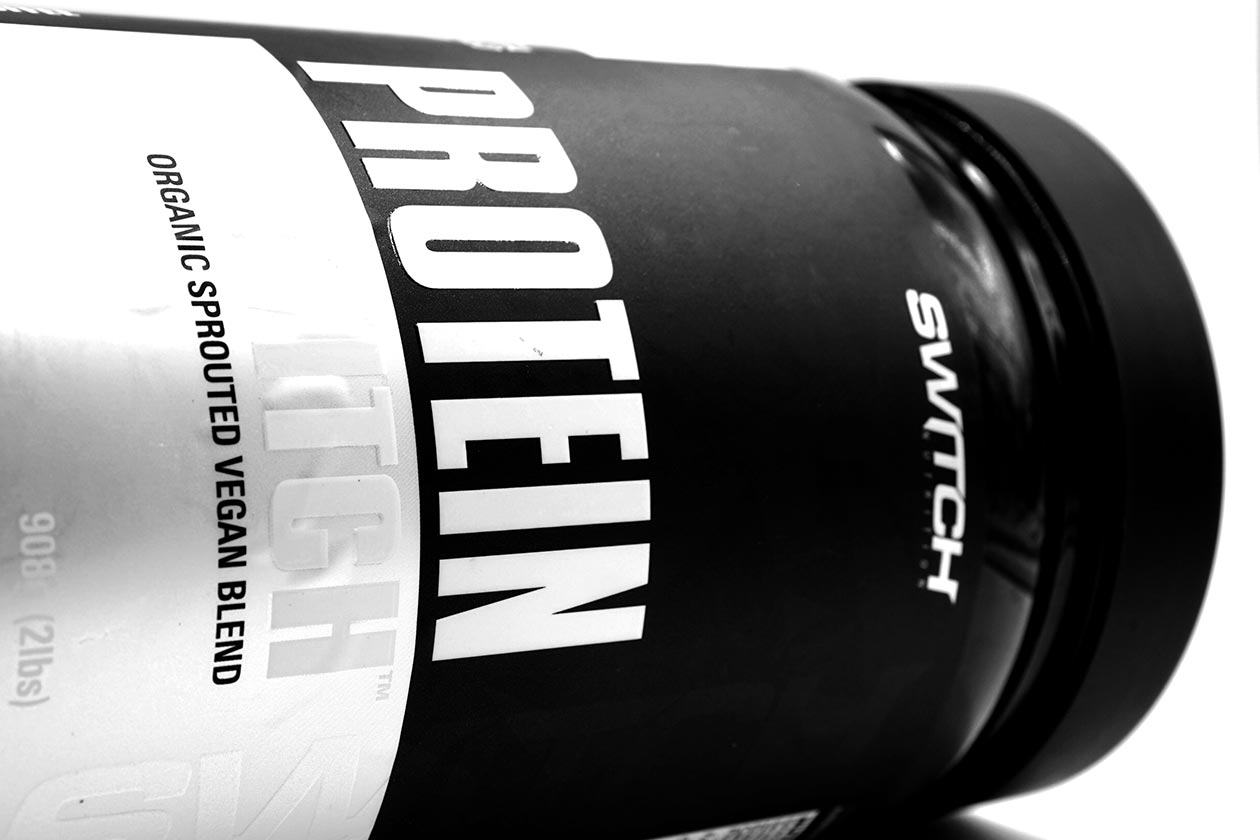 Vanilla Bean is the weakest of the three flavors of Protein Switch, not because it's bad, just that it's not as strong. It doesn't punch out its title taste as well as the others do, but it is still easy to drink with no aftertaste or grittiness to its main flavor. As for the Chocolate Sea Salt and Peanut Butter Toffee, they're the ones that make the product stand out and match the other top competitors in the category.
The Chocolate Sea Salt Protein Switch delivers a level of chocolate sweetness we had yet to experience in a plant-based protein powder, and it lasts from entering your mouth to when it leaves. The Peanut Butter Toffee is just as good as the Chocolate, although its leading flavor is a delicious and balanced mix of peanut butter and toffee, which we didn't think we'd enjoy, but found it hard to put down.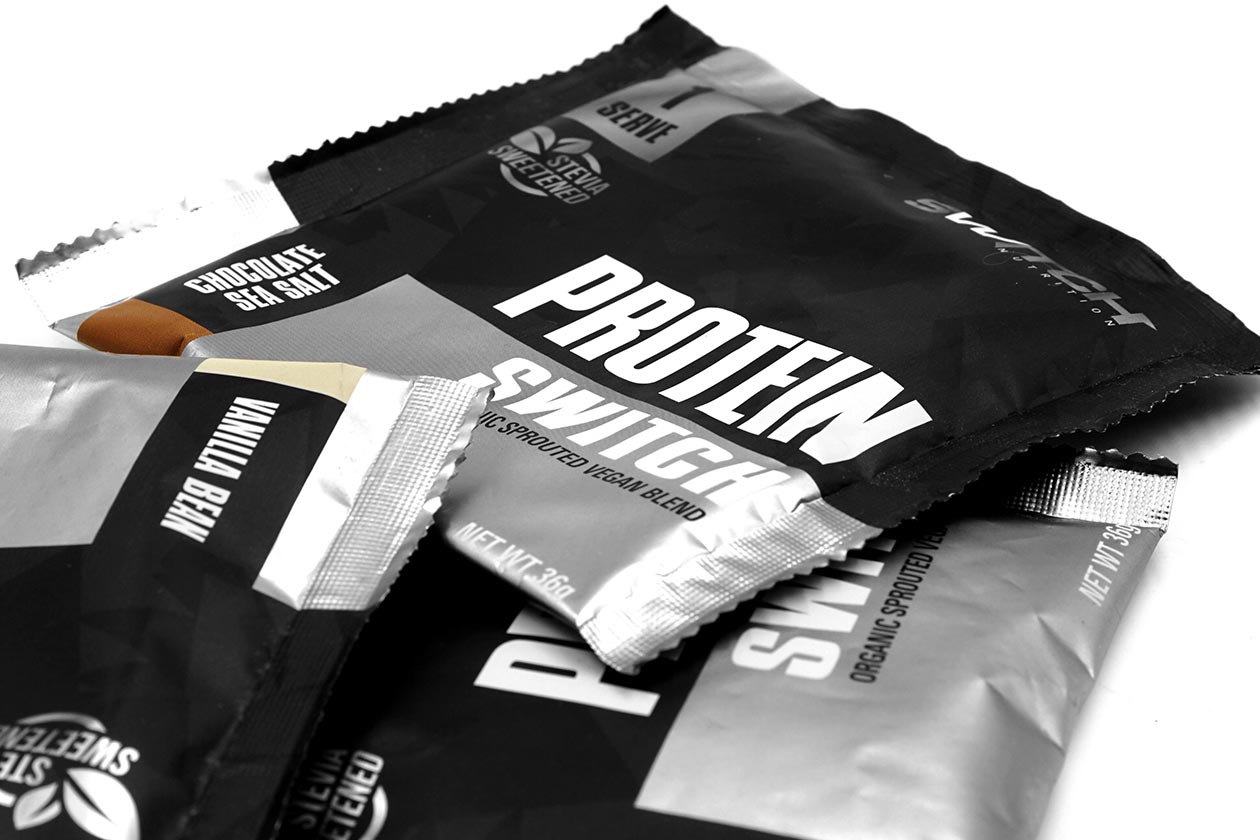 Summary
If you're on the hunt for a new plant-based protein powder that tastes better than the majority of others out there, Switch Nutrition's Protein Switch is worth picking up. Its level of sweetness is unlike any of its competitors, with the smoothness, lack of gritty texture, and zero typical vegan protein aftertaste, making it one of the best on the market.