Strawberry Ice Cream joins Carb Killa's menu but only for a limited time
May 29th, 2020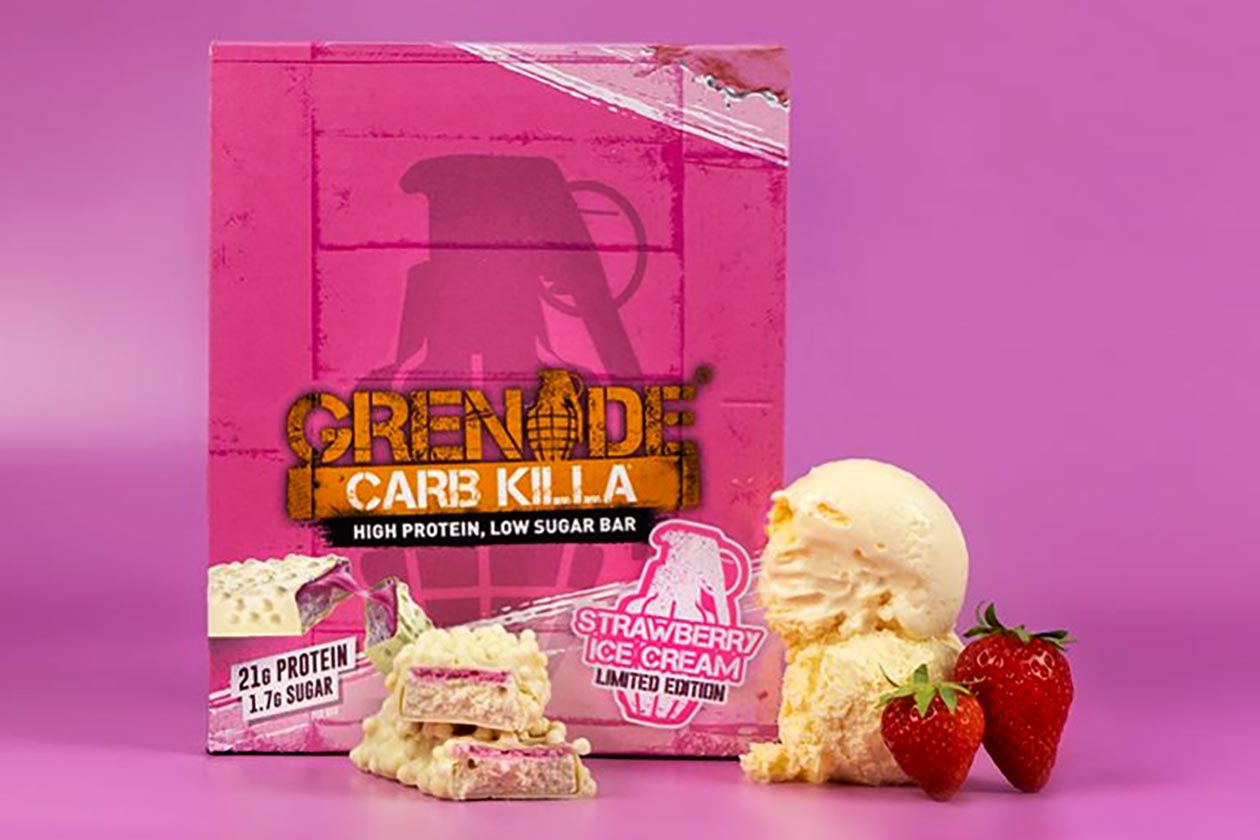 Grenade's mystery strawberry-themed product has been revealed and released today, and it is as we guessed and hoped, a new flavor of the brand's top-rated Carb Killa protein bar. The UK-based Grenade has nailed every flavor it's attempted over the many years Carb Killa has been available, some more than others, but none have disappointed.
The newest member of Grenade's Carb Killa menu is a sweet Strawberry Ice Cream flavor. The delicious-looking product features a tasty layer of strawberry on the inside, with crispy pieces on the outside, and all coated in white chocolate. As mentioned, Grenade has nailed every flavor it's done for Carb Killa, so we have to imagine this is going to be another hit.
An entire Strawberry Ice Cream Carb Killa protein bar packs 21g of protein, an equal 21g of carbohydrates with 1.7g of that sugar and 1.8g fiber, and 9.6g of fat, for a total of 227 calories. The big catch with this one is that as delicious as its looks, it is only going to be around for a limited time, similar to Grenade's original chocolate banana flavor, Banana Armor.
The all-new flavor of the Carb Killa is now in stock and available for purchase from Grenade's UK and European online stores. Through there you can grab a single Strawberry Ice Cream Carb Killa at £2.59/€3.25 (3.19 USD) or a box of 12 at £30.99/€35.99 (38.13 USD).