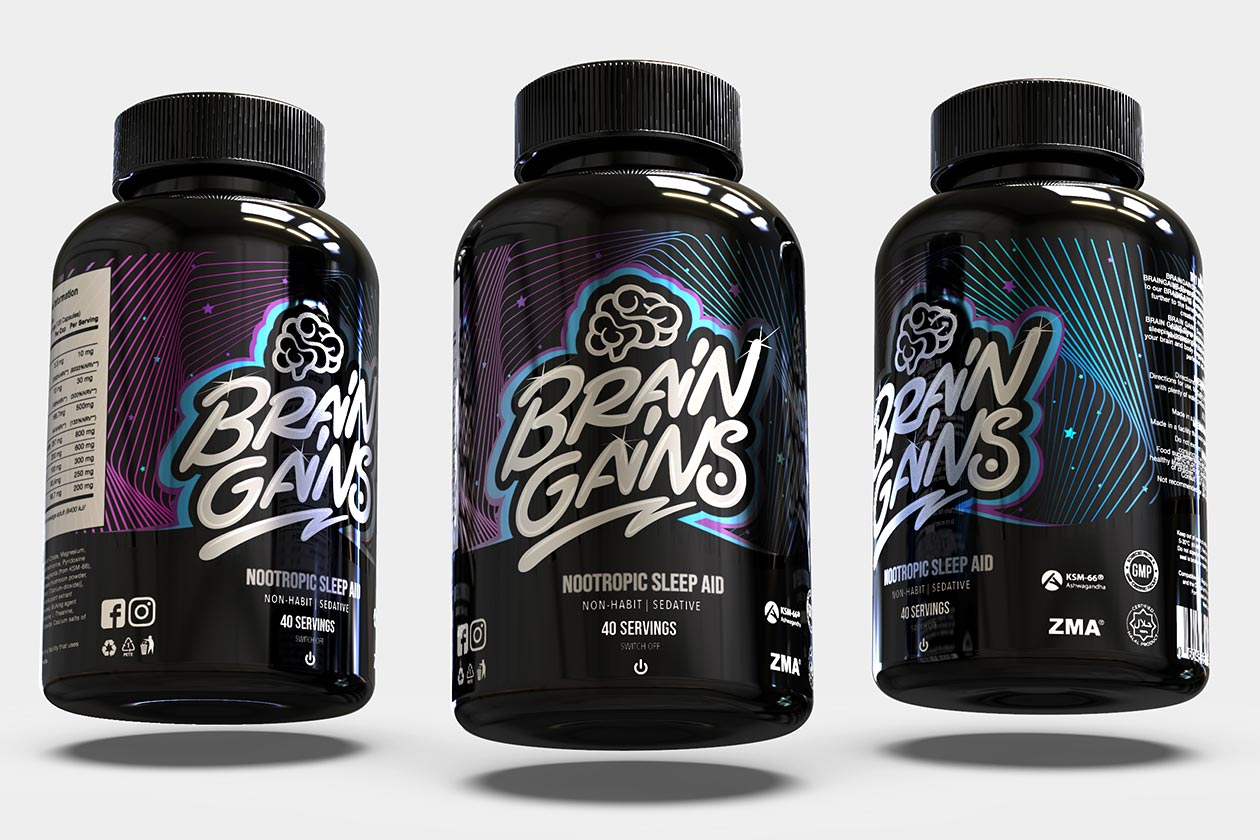 After getting a sneak peek at the supplement back in March, we now have full details on Brain Gains' more advanced, Black spin-off of its nighttime nootropic Switch Off. The original Switch Off is the UK brand's counterpart to its extremely effective focus formula, Switch On. Instead of featuring ingredients to get you going and thinking, Switch Off is formulated to help you relax, clear your mind, get you to sleep, and support healthy brain function.
Brain Gains' upcoming Switch Off Black aims to do all of the things the original can, but with additional ingredients to get the job done slightly more comprehensively. Much like Switch On versus Switch On Black, Switch Off Black has all of the same ingredients and dosages as Switch Off, with a handful of additional features. Brain Gains has thrown in 5-HTP at 300mg per serving, 400mg of magnolia officinalis, and 300mg of melissa officinalis.
As mentioned, Brain Gains has created Switch Off Black to help deliver a more complete combination of benefits and effects compared to the regular Switch Off, and you can still stack it with either version of Switch. Those three additional ingredients do, of course, make the product more expensive than the original, although we don't yet know by how much, but if Switch Off Black is anything to go, it'll only be a jump of £5 (6.23 USD).
While Brain Gains originally previewed Switch Off Black back in March and is only now unveiling its more important details, the launch of the nighttime nootropic supplement is not all that far away. The UK brand is finally looking to make the product available for purchase in just a few short weeks, somewhere in the middle of next month, through its online store at braingainsuk.com.