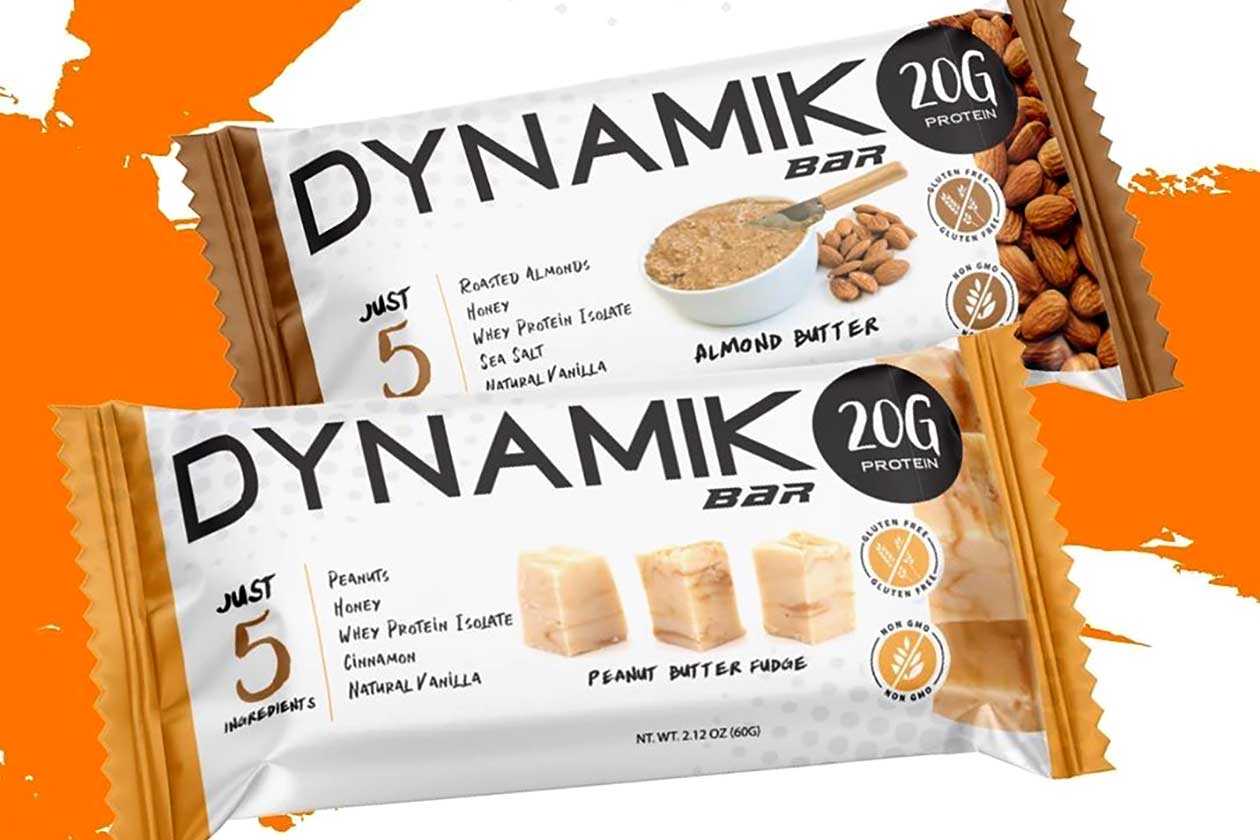 One of the many categories in the supplement and nutrition industry that has seen a rise in interest from brands is protein snacks and functional foods, but more importantly, real food-based products. A lot of popular releases have come about over the past couple of years, and now Dynamik Muscle is joining the competition with its simple, real food snack, the Dynamik Bar.
Dynamik Muscle's Dynamik Bar is an extremely straightforward product made using only five ingredients in both its Peanut Butter and Almond Butter flavors. The Peanut Butter Dynamik Bar uses peanuts, honey, whey isolate, cinnamon, and vanilla flavoring, while Almond Butter has almonds in place of peanuts and sea salt instead of cinnamon, and keeps the other ingredients the same.
The macros on the Dynamik Bar include the usual amount of protein in a bar at 20g, 22 to 23g of carbohydrates with 17g of that sugar, a reasonably high 13 to 15g of fat, and 280 to 290 calories. The nutrition profile is similar, at least in balance, to other real food protein bars on the market, although it is one of the few that keeps its total number of ingredients as low as five.
The Dynamik Bar is now available for purchase from the Dynamik Muscle website at $29.99 for a box of 12, so just $2.50 each. If you grab two boxes, you'll also qualify for the promotion the brand is running right now where if you spend more than $50 it'll throw in a free hoodie.