Jun 6th, 2020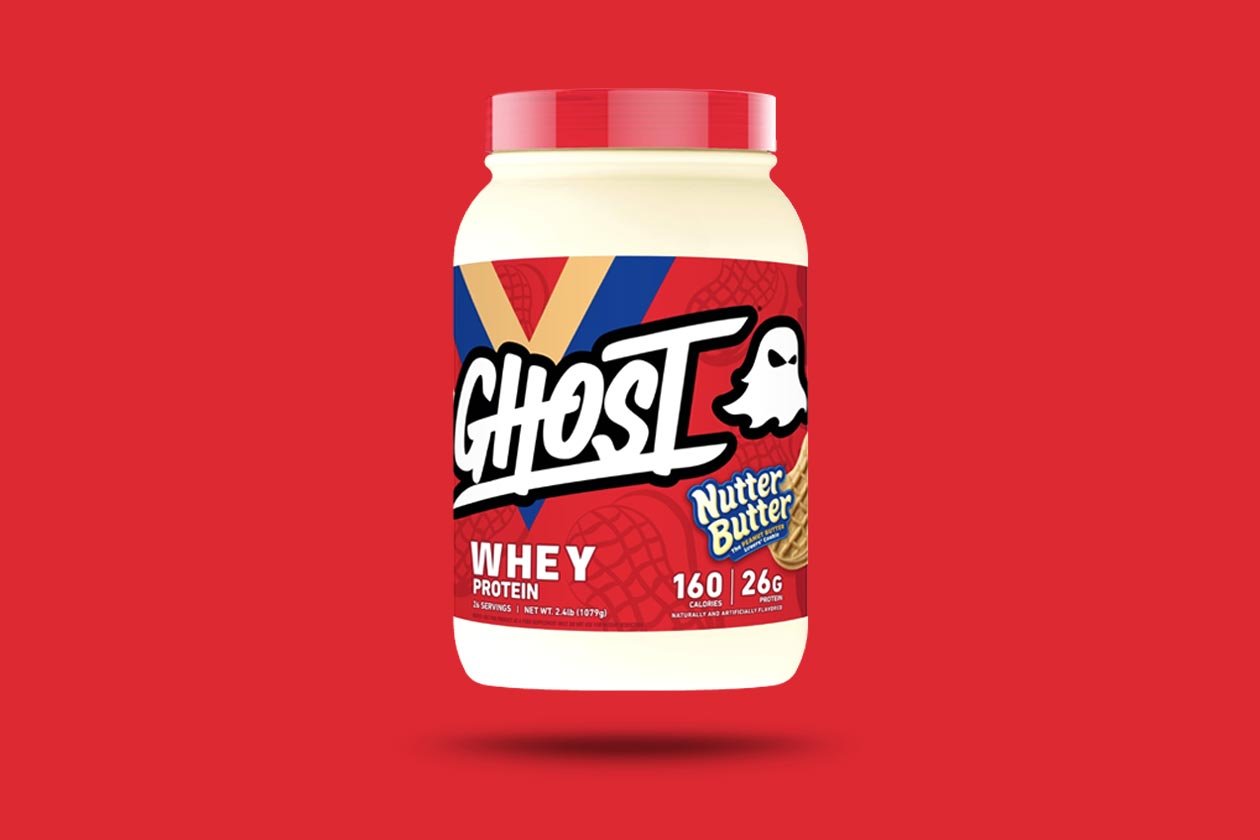 As far as collaborations on special edition products and flavors go, the original lifestyle supplement company Ghost, has led the way. The brand has teamed up with giants beyond the fitness and nutrition industry, including the likes of Warheads, Sour Patch Kids, and Chips Ahoy. Sometime very soon, Ghost is adding another notable name to that list with the next flavor of its protein powder, Ghost Whey.
This time around Ghost has teamed up with the iconic cookie Nutter Butter for an authentic and no doubt delicious Nutter Butter Ghost Whey. Much like the brand's Chips Ahoy collaboration, this one will feature actual cookie pieces in the powder, making for a true Nutter Butter experience. The flavor is going to be slightly higher in calories than most of the product's others with 26g of protein and 160 calories.
Ghost was already on track for an incredible year, and this just pushes things even further. Once again, the Nutter Butter Ghost Whey is expected to drop soon, and with National Peanut Butter Cookie Day right around the corner, we wouldn't be surprised if the brand ends up aligning on that.