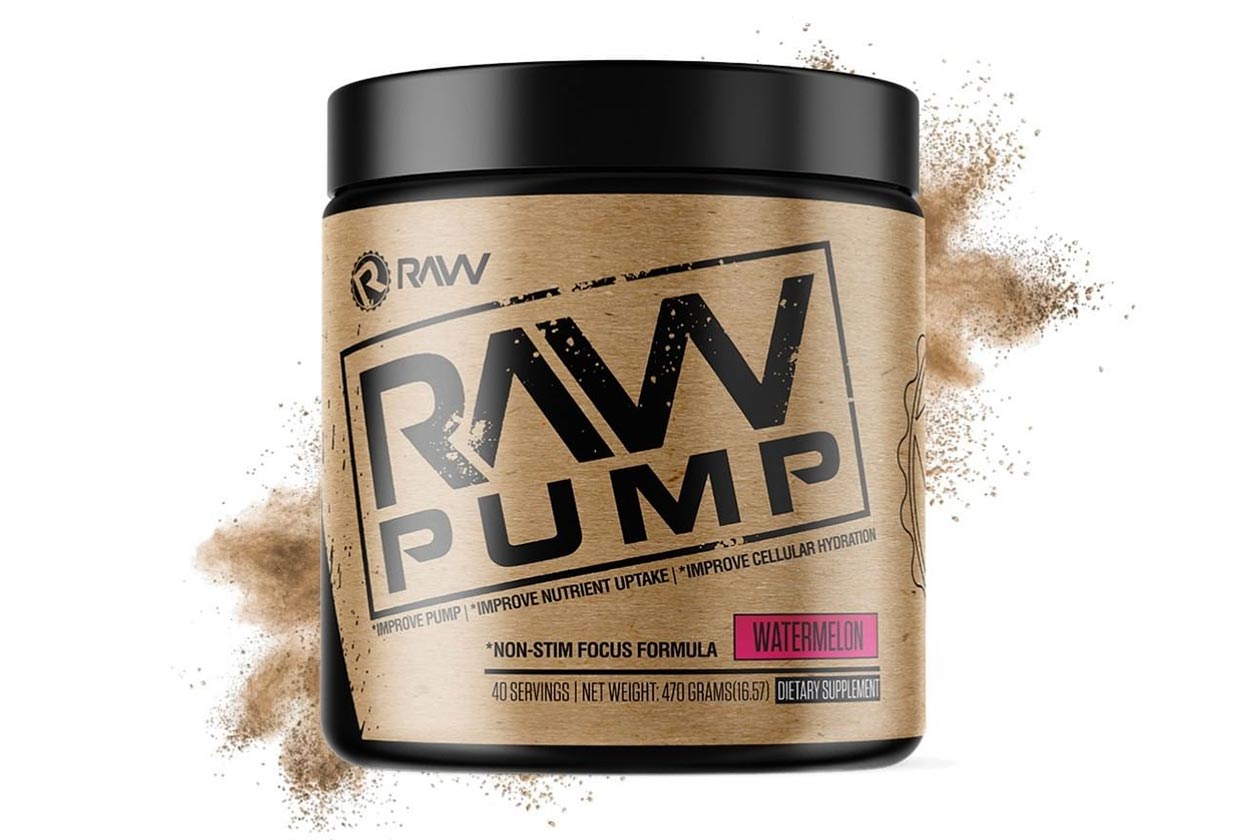 As we get closer to the arrival of Matt Jansen's new brand, Raw Nutrition, details on what's going to be in its supplements are surfacing, starting with its pre-workout Raw Pump. Unlike most newcomers to the industry, Raw's pre-workout is not going to be packed with stimulants; instead, the brand is taking a stimulant-free approach and putting more focus on pumps.
Each tub of Raw Nutrition's Raw Pump comes with the increasingly common split of 40 regular servings or 20 full-size servings. Jammed into the supplement's full-size serving to enhance muscle pumps is a solid 5g of pure citrulline, an even more impressive 5g of betaine, 1.5g of the branded ingredient Nitrosigine, and another 1.5g each of taurine and agmatine.
While that is a well-rounded and well-dosed combination of ingredients, the formula behind Raw Pump doesn't end there. Raw Nutrition has also thrown a handful of other features into the pre-workout for additional benefits outside of pumps. Beta-alanine is in the mix as well at 3.2g to support performance, along with 300mg of lion's mane and 2g of tyrosine to enhance focus.
Despite Raw Nutrition including a lot of ingredients to improve muscle pumps, as you can see, Raw Pump plans on offering a much more diverse experience than that. We're still unsure when the brand and its first six supplements are all going to be available, but with details dropping and the products looking ready, we have to imagine it is coming very soon.