Special edition 'Patriot' flavor of Total War due to drop later this week
Jun 29th, 2020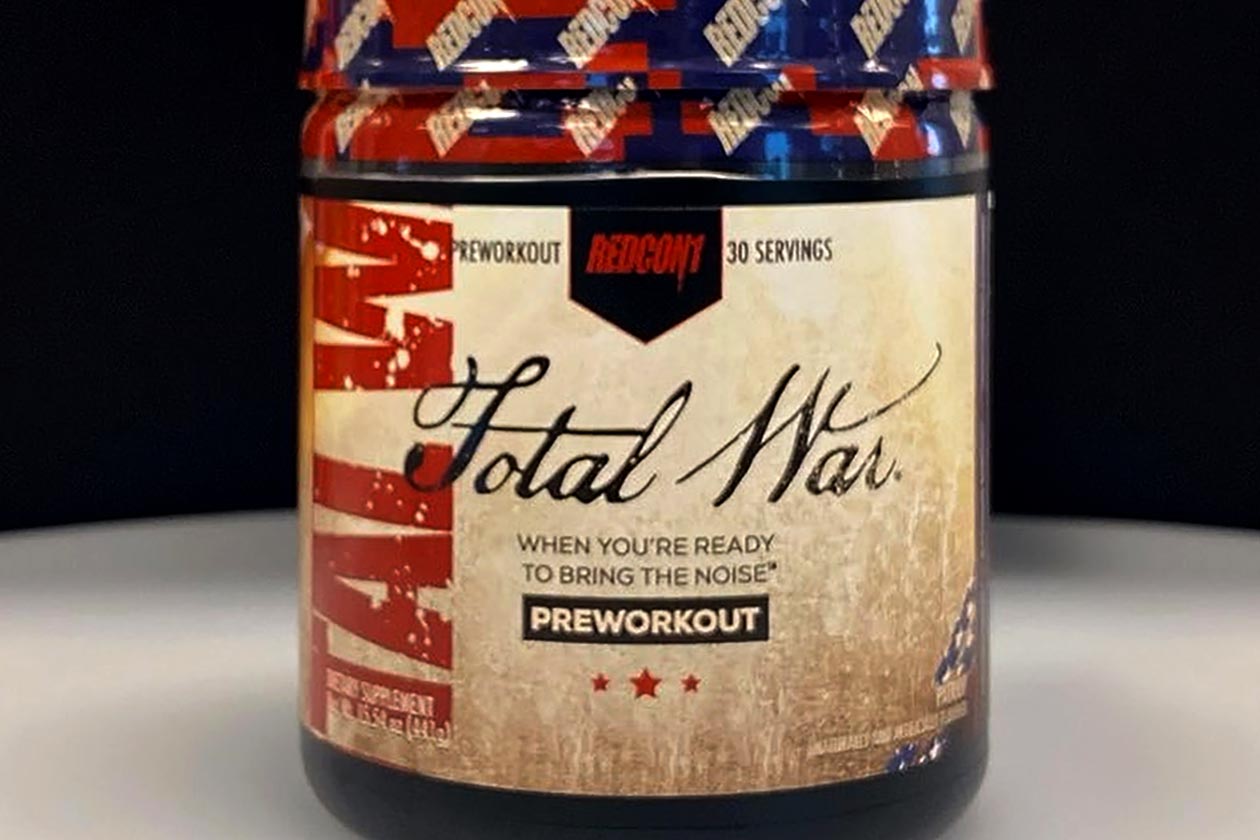 For the 4th Of July last year, Redcon1 released a special edition flavor of its original, stimulant pre-workout Total War, patriotically named 'America'. It featured an eye-catching red, white, and blue label design, and had exactly 1,776 units produced. The reason behind the specific number of tubs was because 1776 was the year the Declaration of Independence was signed.
Redcon1 has now previewed its special edition flavor for the 4th Of July this year, and it is once again, an option for the pre-workout Total War. The brand has gone with a different flavor this time around, as well as a different label design. Redcon1's 4th Of July Total War for 2020 is called 'Patriot', and it features a very historic or vintage look, from colors through to font.
The brand is expected to have its special edition Patriot Total War out and available sometime this week through its website, of course, in time for the 4th Of July. Knowing Redcon1, there is also a good chance the product will launch with some sort of sale to celebrate the day as well as the new flavor.