Dough Bar delivers as promised with 12 limited flavors for Doughnut week
Jun 1st, 2020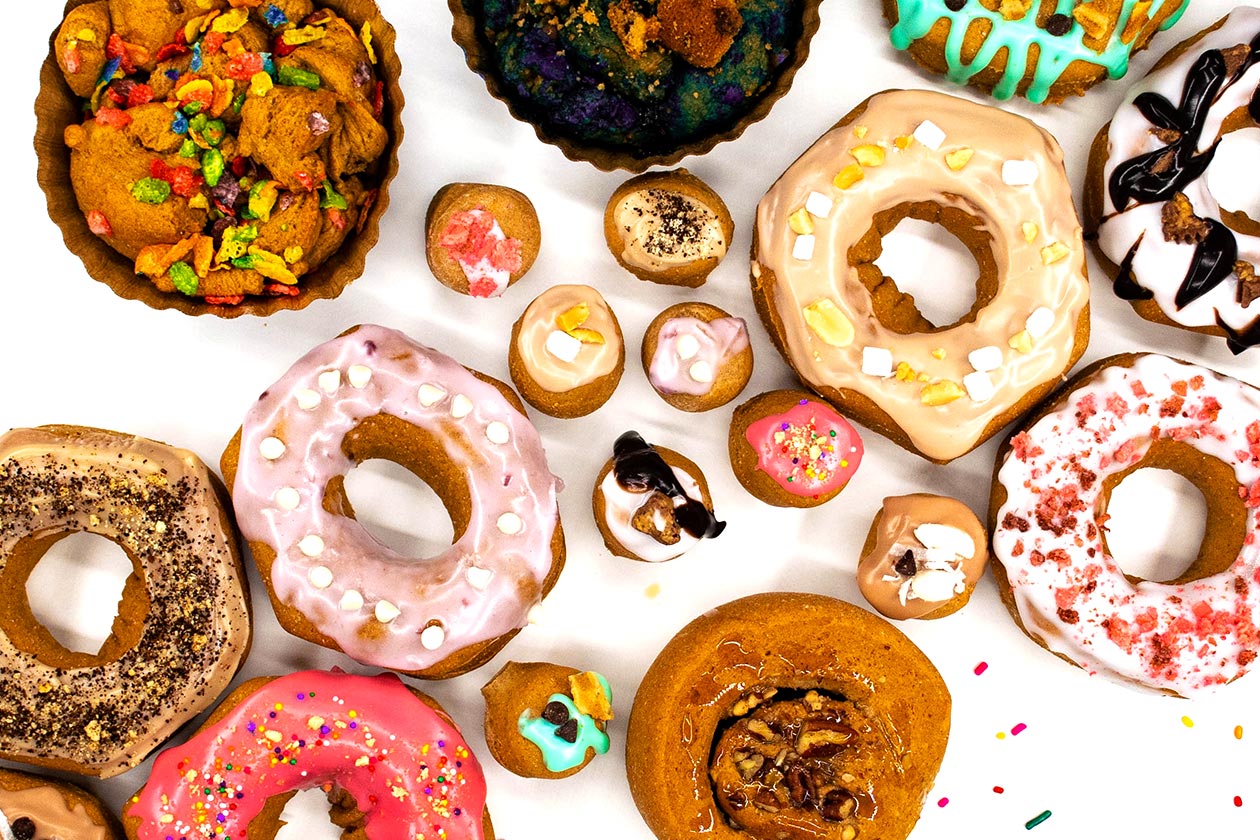 As promised, the protein doughnut company, The Dough Bar, has kicked off its National Doughnut Day celebrations today with a mouthwatering selection of limited edition products. While Doughnut Day itself isn't until later this week on Friday, as per usual, the functional brand has turned it into a full-week celebration with deals, discounts, and more for the next seven days.
The first part of what The Dough Bar has going on is 10% off everything on its website through until this Sunday, using the coupon code "NDD10WEEK". Next up, you have all of the limited-time products the creative brand has put together just for this occasion. They're all only going to be available during this week or while stocks last, of which the latter is more likely.
The tasty, limited edition creations The Dough Bar has come up with include Almond Joy, Raspberry White Chocolate, and Moose Tracks featuring peanut butter cup crumbles for the brand's original raised and cake doughnuts.
You then have another five flavors exclusive to The Dough Bar's raised doughnut with Mint Chocolate Chip, Rocky Road topped with peanuts and marshmallows, Neapolitan, Tiramisu, and Frosted Animal Cookie with actual Animal Cracker bits. There is also one exclusive flavor for the brand's cakier cake doughnut with the sweet looking Pineapple Upside Down Cake.
Outside of the doughnuts, there are two limited-time flavors for The Dough Bar's Protein Monkey Bread and one for its more recent Pastry Roll. The Doughnut Day flavors for Monkey Bread are Fruity Pebbles and Cookie Monster, and for the Pastry Roll, it's a tasty two-part flavor with Caramel Pecan.
You can grab any of the National Doughnut Day edition products from today through The Dough Bar's online store with several options available. The functional brand has bundles with just the one product and flavor, as well as collections with a variety of limited flavors, and of course, a complete set with at least one of everything.