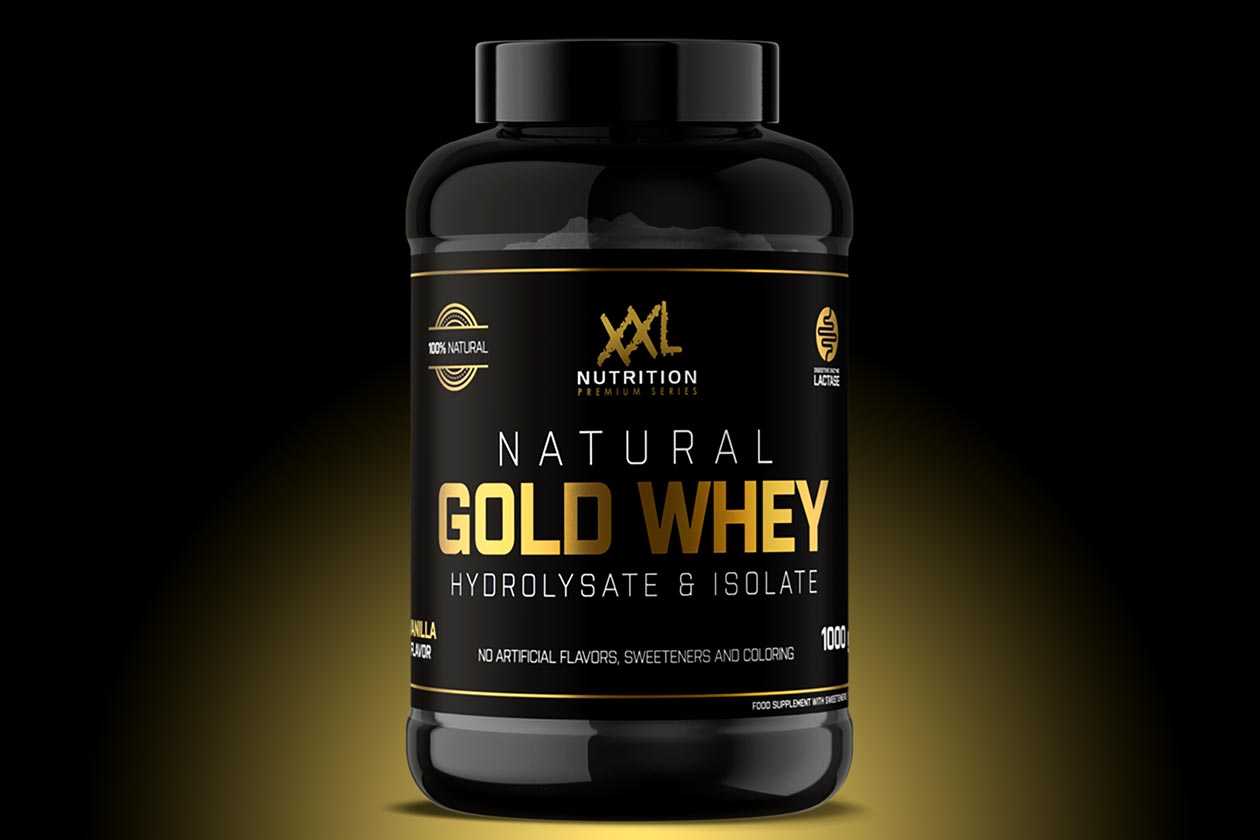 The major European retailer XXL Nutrition has been incredibly busy in the first half of the year, introducing more products than most others under its own brand. This week that spree of releases continues with Natural Gold Whey, which is, of course, a whey-based protein powder, and true to its name, is naturally sweetened with stevia.
XXL Nutrition's newest protein powder features a more premium formula powered by a blend of lean and fast-absorbing whey isolate and hydrolyzed whey. Each full serving of Natural Gold Whey gives you 22.2g of protein with 1.4g of fat, 2.5g of carbohydrates with around a gram of that sugar, and a total calorie count of 114.
That nutrition profile is for XXL Nutrition's Chocolate flavor of Natural Gold Whey, and does vary slightly for its one other option in Vanilla with a higher concentration of protein, with fewer carbs and fat. The product is now available for purchase through the retailer's online store with 33 serving, 1kg tubs priced at €29.95 (33.58 USD).