XXL promises a more intense experience with its Black Edition of Fat Killer
May 27th, 2020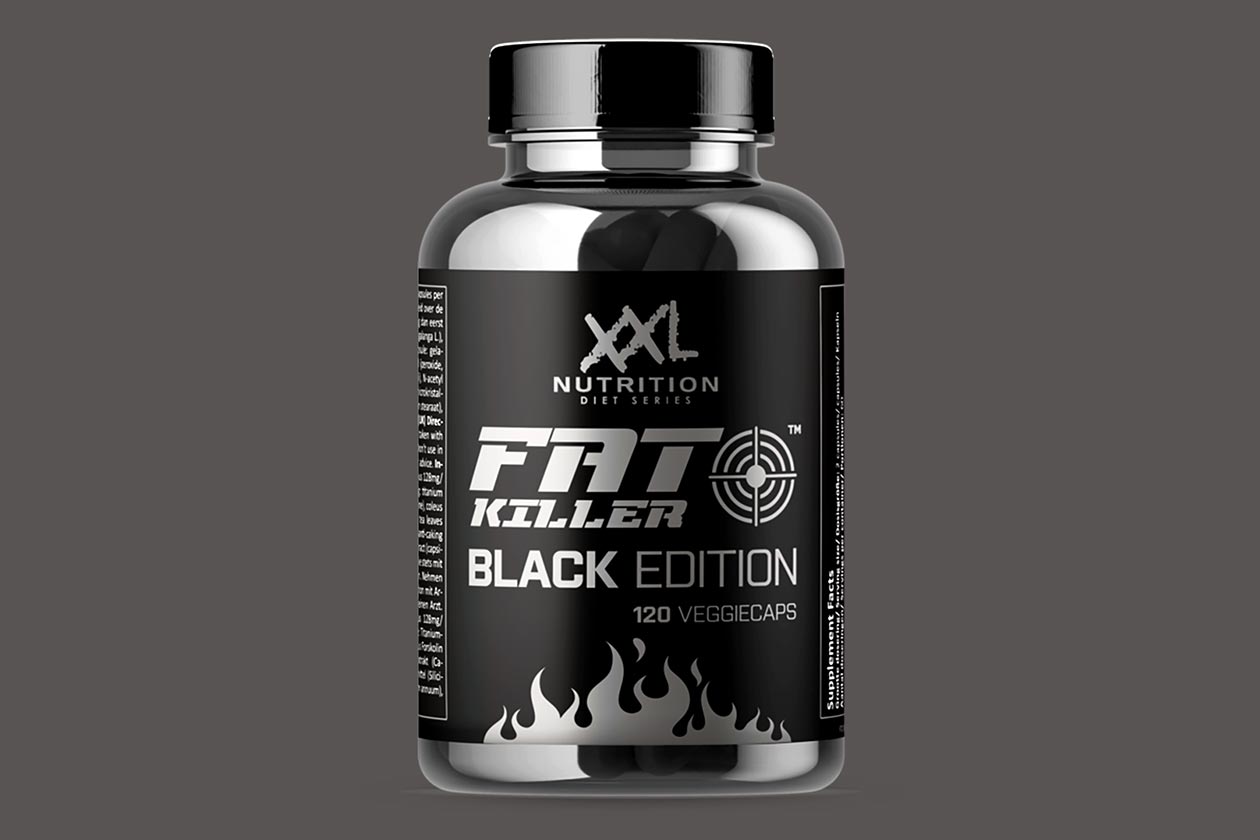 It was only a couple of months ago that XXL Nutrition came out with a spin-off of its weight loss supplement Fat Killer in Fat Killer Night. It is a nighttime version of the product formulated to help you get quality deep sleep, and help burn fat while you sleep. XXL has now dropped another spin-off of Fat Killer, although this one is intended to be more intense with Fat Killer Black Edition.
XXL Nutrition's Black Edition of Fat Killer essentially combines a wider variety of ingredients for a similar balance of benefits compared to the original. The European company has formulated the supplement with a lot of the same ingredients as the regular Fat Killer, to increase energy, enhance metabolism and mental focus, and help your body burn more fat.
Since XXL Nutrition's original Fat Killer was mostly non-transparent, we don't know how different the dosages are in Fat Killer Black Edition. We do however, know how much of them you get in the new supplement, as this time around, the brand has gone fully transparent, listing the exact amounts of each of its many weight loss supporting ingredients.
A full two-capsule serving of Fat Killer Black Edition comes with 100mg each of n-acetyl-tyrosine and green tea extract, 200mg of acetyl-l-carnitine, and 15mg of capsicum, and 125mg of coleus. Like most fat burners out there, XXL Nutrition has thrown caffeine in the mix at a solid 256mg, and the increasingly popular jitter-free stimulant EnXtra at 150mg.
You can grab XXL Nutrition's new Fat Killer Black Edition through its website for just a little more than regular Fat Killer at €39.95 (43.81 USD) for the same amount of 30 full servings.