Jul 30th, 2020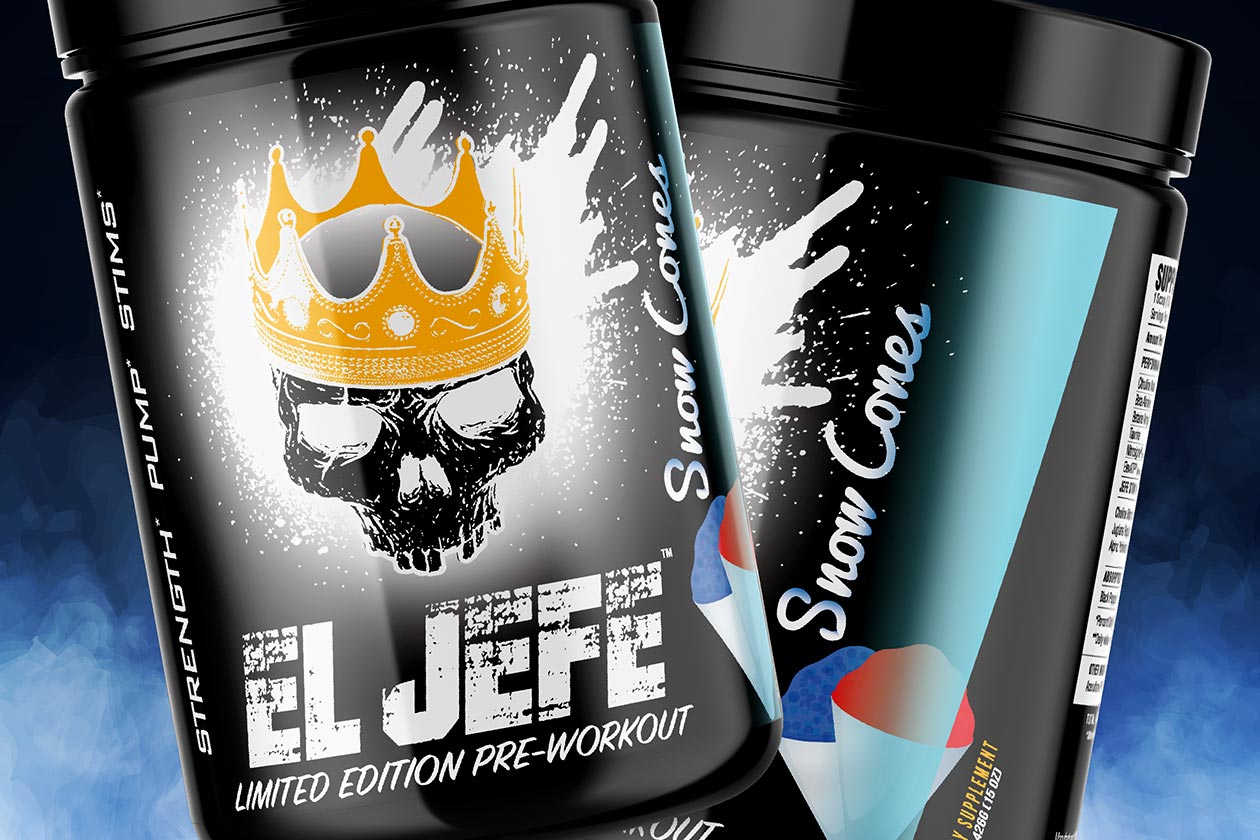 ACS Supplements, which stands for Athletic Strength and Conditioning, is a veteran-owned and operated brand that has built quite a reputation with its small but strong selection of products. ASC has just five supplements available at the moment with its stimulant and stimulant-free pre-workouts El Jefe and Sicario, the amino Bomba, and the stim and stim-free fat burners Demonio and Caliente.
In about one month, ASC Supplements is celebrating its third anniversary, and to go with the big day, it has put together a special edition version of its well-known pre-workout El Jefe. The product features several differences compared to the regular El Jefe, including a darker, alternative label design, an all-new flavor separate from its usual four, and a slightly different combination of ingredients.
The flavor of ASC Supplements' special edition and celebratory El Jefe is Snow Cone, and as for the formula, you can see it in full in the facts panel above. The brand has made several tweaks that separate it from the El Jefe fans are used to, with 1g more citrulline malate, the S7 blend added for pumps, and a revamped blend of stimulants still featuring the intense compounds eria jarensis and juglans regia.
ASC Supplements does promise a well-balanced blend of benefits with its anniversary El Jefe, including enhanced performance and pumps, and increased energy and focus, an area where the brand says the pre-workout truly shines.
While ASC Supplements' anniversary is still a month away, going down on Monday the 24th of August, it has started letting fans reserve its special edition El Jefe on its website, which you will want to get in on. The main reason we encourage fans to reserve the product is the brand is only producing 1,000 units, and once it's gone, that is it, so if you're at all interested, be sure to reserve yourself a tub.