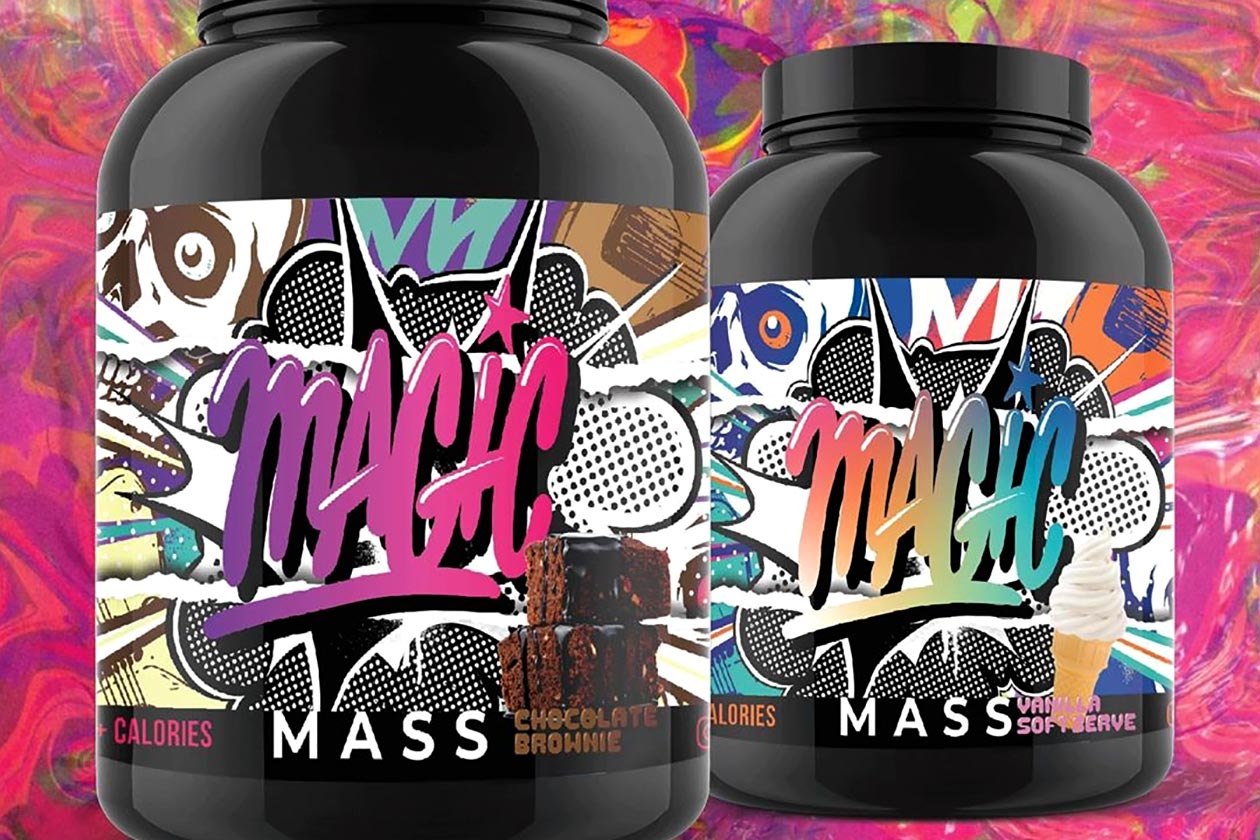 Australian brand Magic Nutrition has gone ahead and released its newest protein supplement this week with its first-ever mass gainer in Magic Mass. The team said the product was coming soon back in May, and now it's here, and available for purchase through the brand's own online store at $109.95 (76.40 USD) for a full-size tub of 22 full servings, in Chocolate Brownie and Vanilla Soft Serve flavors.
As for what Magic Nutrition has packed into Magic Mass, the ingredients behind it are relatively straightforward. The supplement relies on traditional whey concentrate as well as whey isolate to give it that high amount of protein and maltodextrin as a source of carbohydrates. It also includes MCTs for a small number of healthy fats, enzymes to support digestion, and a full 5g dose of creatine monohydrate.
The nutrition profile for each 100g serving of Magic Nutrition's Magic Mass starts with a reasonable 35g of protein, then you have almost twice that in carbohydrates at 60g, with just 1.8g of fat, and 404 calories. The product is far from your typical calorie-dense gainer, staying well away from that 1,000 calorie mark; instead, going with a simple and solid formula, and more lean gainer type macros.