New Nuclear Pre now available for pre-order with discount and a free gift
Jul 23rd, 2020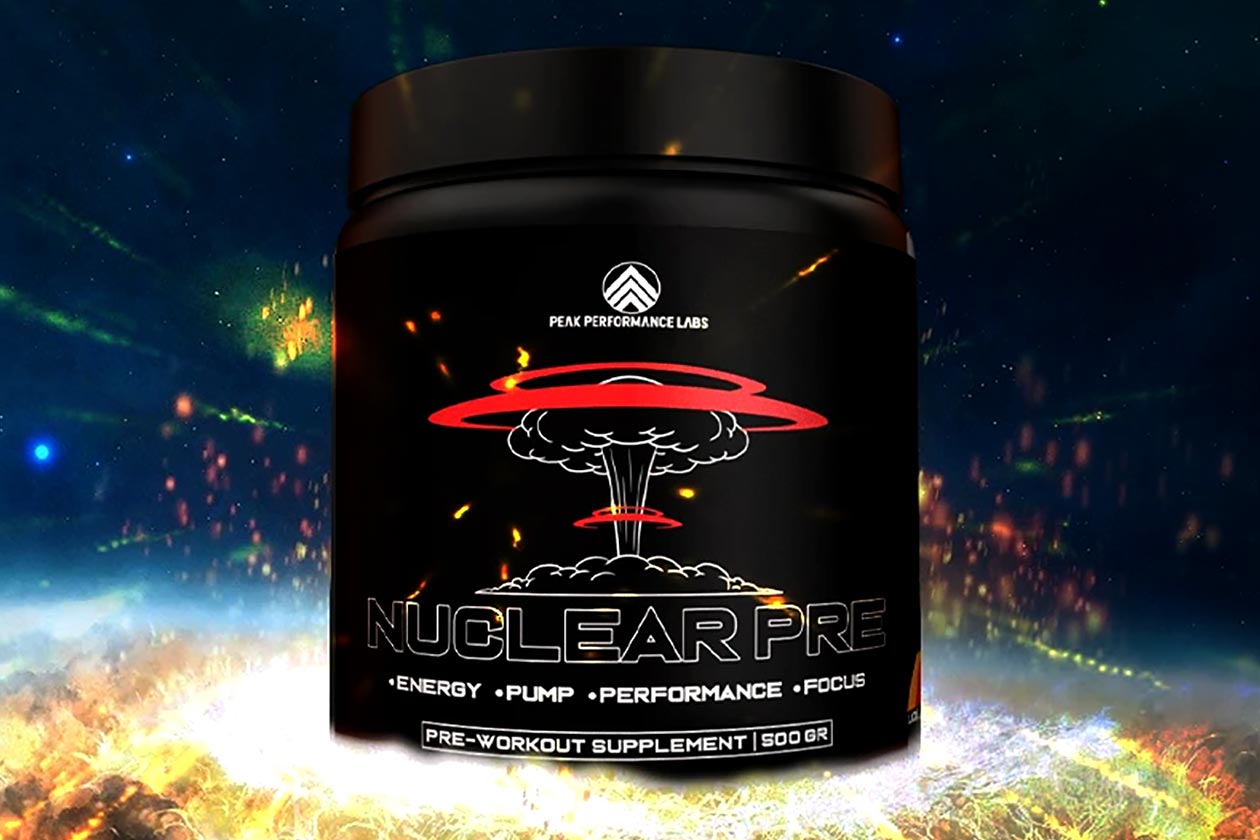 Last week we shared the improved formula behind Peak Performance Labs' fresh new version of its stimulant pre-workout, Nuclear Pre. The Canadian brand essentially took everything that made the original so strong and combined it with several tweaks and upgrades. Some of its more notable changes include the addition of eria jarensis, a 17% increase in caffeine, and an added 1g of agmatine for better pumps.
Peak Performance Labs is now taking pre-orders for its revamped pre-workout, with shipping due to take place sometime in the first week of August. To encourage fans to get in on the early bird opportunity, it is offering 10% off using the coupon code 'NUCLEARPRE10', dropping it from $44.70 to $40.25 for a 25 full serving tub. All pre-orders of the new Nuclear Pre are also going to come with a surprise gift.
Another detail worth mentioning that is obvious from images, is Peak Performance Labs has introduced a fresh new look with its updated pre-workout. The sequel supplement features a simpler label design with a line art style nuclear explosion in the background, as opposed to the more realistic graphic from the original. The website to go to get in and secure your tub of Nuclear Pre is peakperformancelabs.ca.