Primeval Labs is updating its packed out glucose disposal formula Primalog
Jul 6th, 2020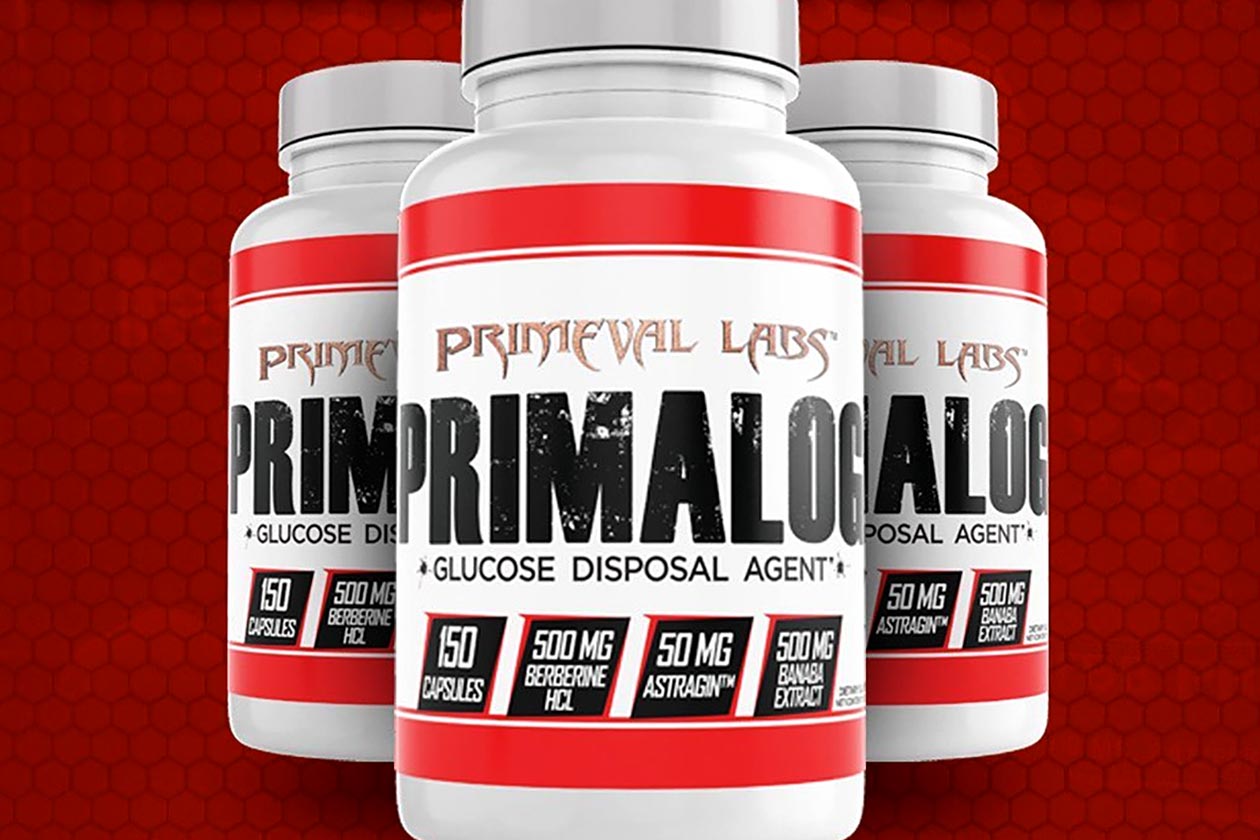 In 2017, Primeval Labs launched its first-ever glucose disposal agent with Primalog, featuring one of the most packed out formulas we'd seen in this type of supplement. The brand brought together several reliable ingredients to help your body use carbohydrates more efficiently along with some hefty dosages, all rolling together for a rather large seven-capsule serving size.
Fans of Primeval Labs may have noticed Primalog has slowly phased out; however, it seems there is a reason for that. The brand has, in fact, put together a new version of its glucose disposal product, featuring a different combination of ingredients. The new Primalog is going to have 150 capsules per bottle, meaning if it has 30 servings like the original, it's serving will be two capsules smaller.
Based on that smaller serving, Primeval Labs' updated Primalog, we assume is going to have a lighter amount of total ingredients, of which it has confirmed three of. The highlights the brand has shared for its upcoming supplement include half a gram of banaba, like its predecessor; 66% more berberine also at half a gram; and an all-new feature with 50mg of the absorption enhancer AstraGin.
Primeval Labs is planning to release Primalog sometime soon, although it will have a limited amount of stock, so it is asking fans to reserve their bottle by texting the word 'PRIMALOG' to 29071.