Jul 24th, 2020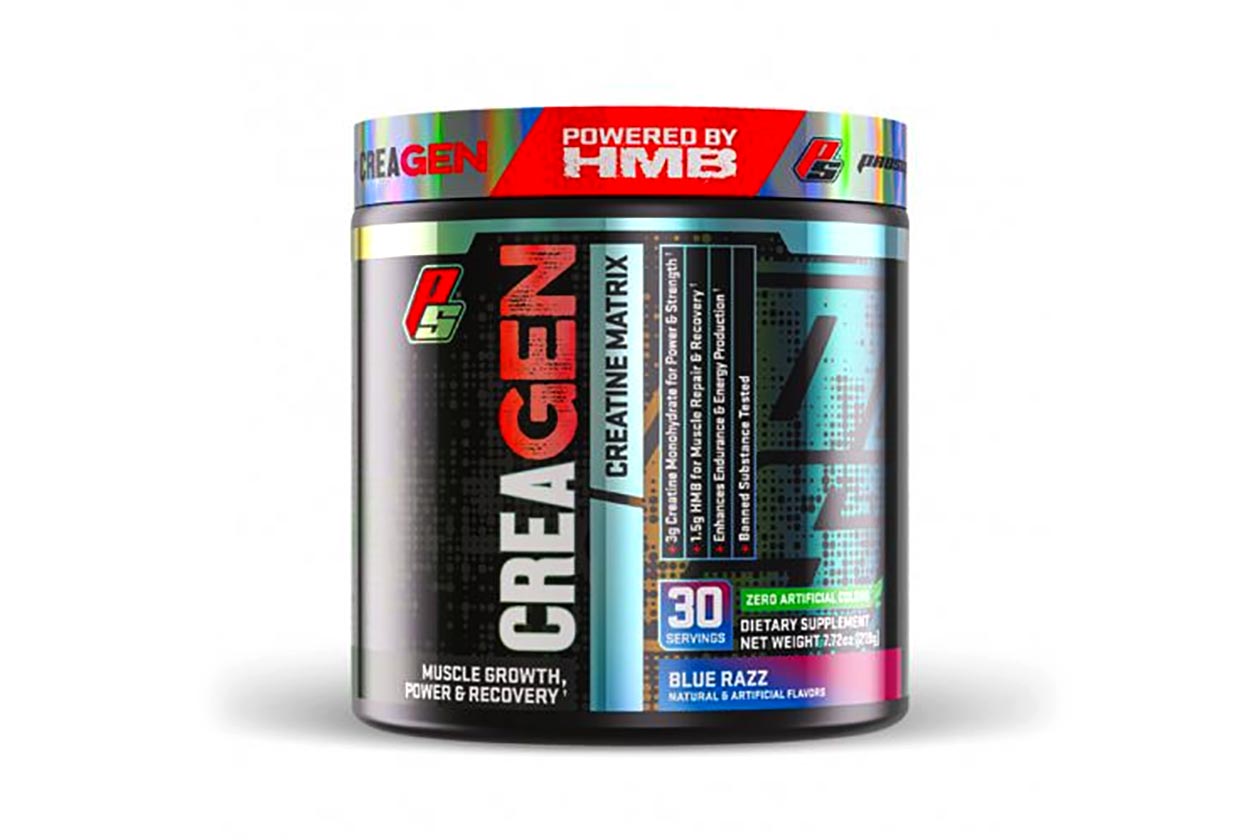 Creagen is an upcoming creatine-based supplement from ProSupps that takes a slightly different approach to the typical formula of just the one form like creatine monohydrate or creatine HCl. The brand has actually combined tried and true creatine monohydrate with a couple of other ingredients also known to help and support muscle strength and recovery.
ProSupps has dosed Creagen's main ingredients, creatine monohydrate, at a little less than the full amount we're used to seeing at 3g as opposed to 5g. As for the additional ingredients the widely available brand has thrown in, there is 1.5g of HMB, which is the feature the product promotes on the front of its label, and betaine anhydrous at a light one gram per serving.
ProSupps wraps all three of Creagen's main ingredients into a flavored 7.3g serving with just two tastes to choose from in Rocket Pop and the slightly more traditional, Blue Razz. We're not sure when and where the creatine powered supplement is going to be available, but it is coming soon and will be hitting shelves with the usual 30 servings per tub.