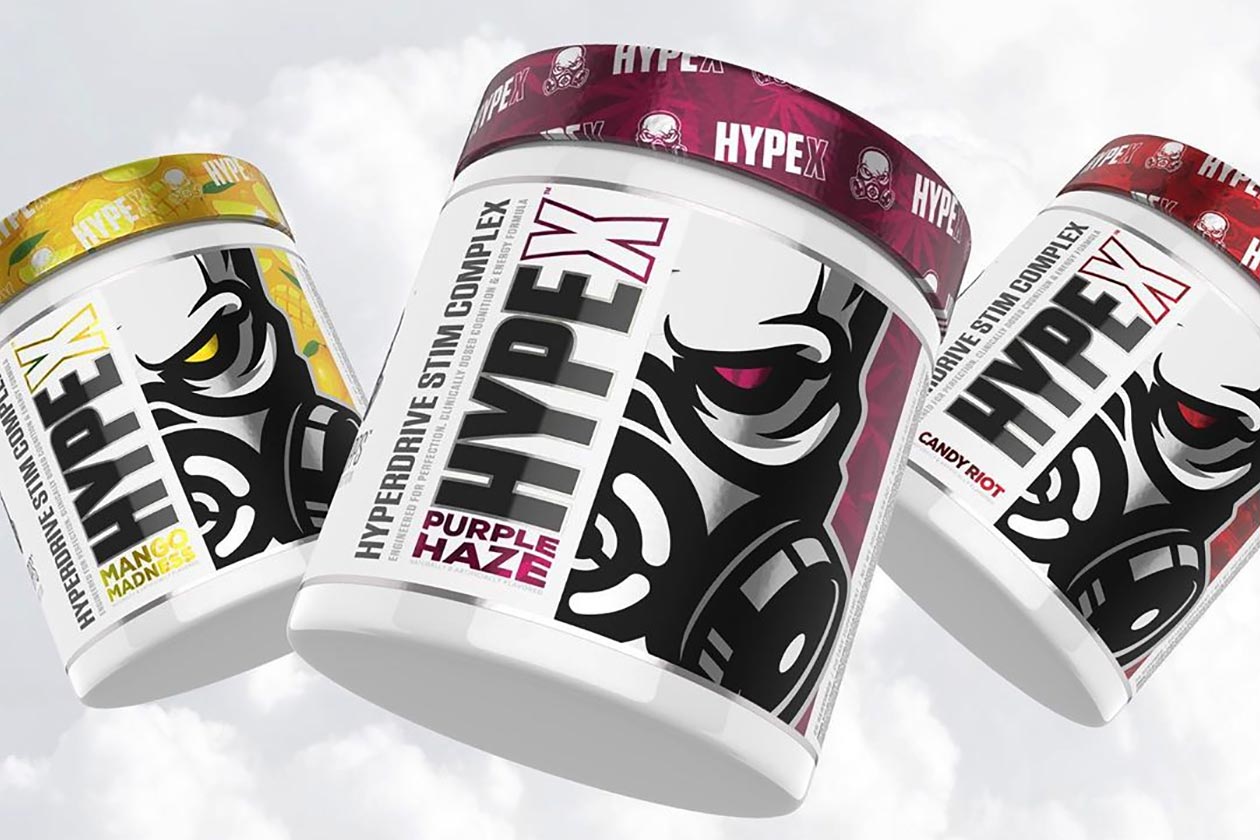 The all-new HypeX from Purge Sports has arrived this week, and with it has come the reveal of its promising formula. As previously confirmed, HypeX is the reputable brand's more intense, higher stimulant pre-workout, separate from the other stimulant products it has on the market. The formula does reflect that intensity, including a handful of stimulants and dosages you won't find in those other supplements.
Purge Sports HypeX features ingredients for the usual combination of benefits with increased energy, focus, pumps, and performance. As mentioned, however, it is the stimulating effects that are the main focus on this one. You can see the full HypeX formula in its facts panel directly below, with everything transparently dosed apart from its blend of caffeine sources that provide a combined 400mg of caffeine.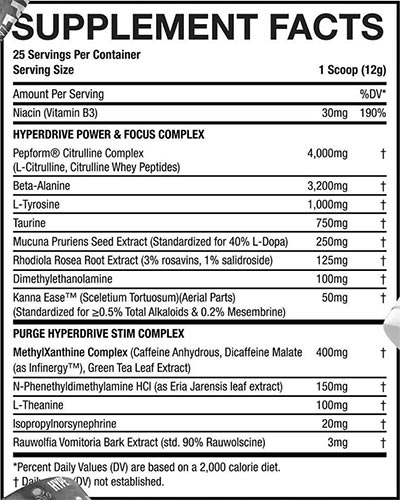 Purge Sports has packed HypeX with the common performance ingredient beta-alanine at 3.2g per serving, 4g of the Pepform blend of citrulline and citrulline peptides, and 50mg of KannaEase sceletium tortuosum. In the stimulant department, pre-workout fans are treated to an intense combination of 400mg of caffeine, 150mg of eria jarensis, 3mg of alpha yohimbine, and 20mg of isopropylnorsynephrine.
The stimulant junkie pre-workout is now available directly from Purge Sports through its online store for slightly less than its flagship pre-workout Pre V2, at $54.99. The brand is running a deal at the moment, though with $5 off, dropping HypeX down to $49.99 with 25 full servings per tub and three flavors to choose from in Candy Riot, Mango Madness, and Purple Haze.