Real Good Foods introduces nutritious Entree Bowls in six delicious flavors
Jul 9th, 2020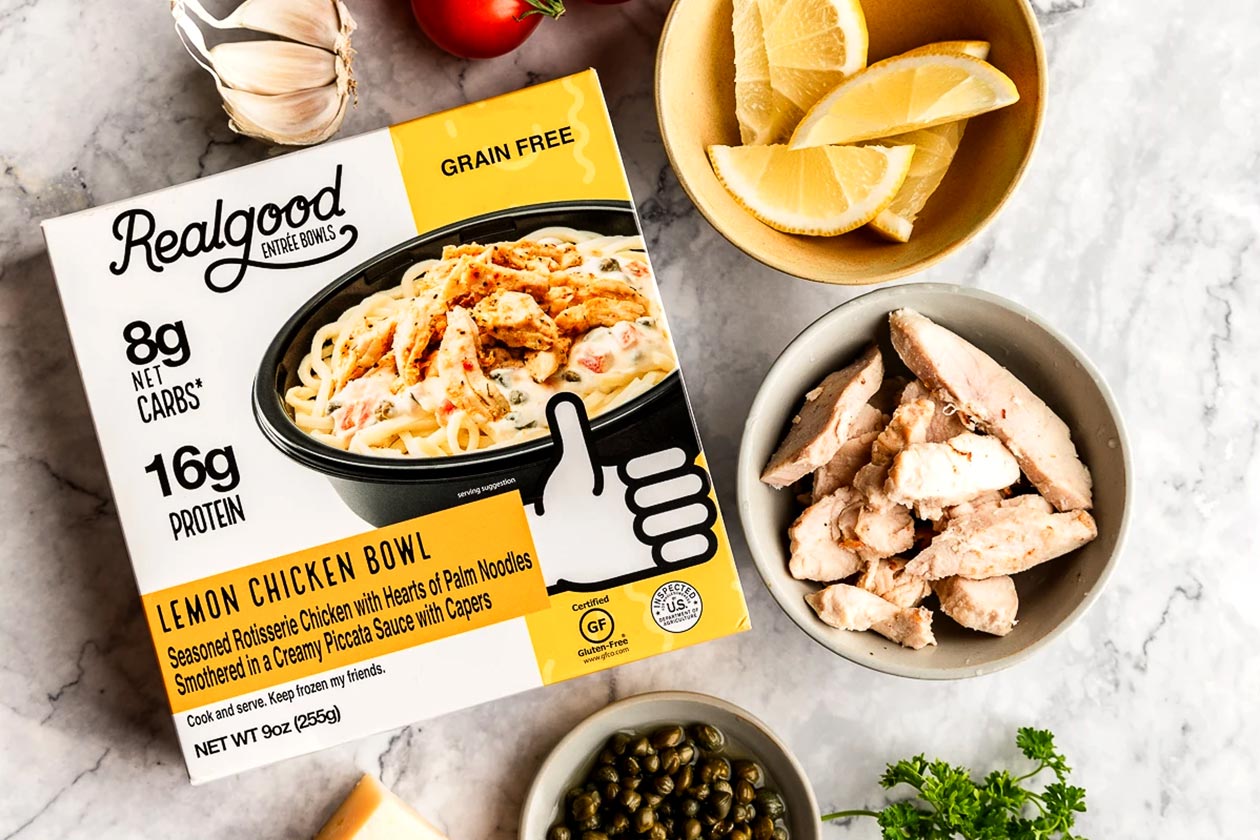 Real Good Foods has been one of our favorite functional food brands to follow, mostly because it leans more on that real food side than your typical protein bars, cookies, and other snacks. It started out with an innovative and nutritionally friendly pizza with a base made out of chicken breast. Now, it does protein ice cream, protein-packed chicken poppers, and protein enchiladas.
This week Real Good Foods has introduced another entirely new type of product for its growing and delicious lineup of high protein foods with Entree Bowls. They are nutritious meals made with real food that you just throw in the microwave, and they're ready to eat in a few minutes for lunch, dinner, at work, post-workout, essentially whenever you want a tasty and balanced meal.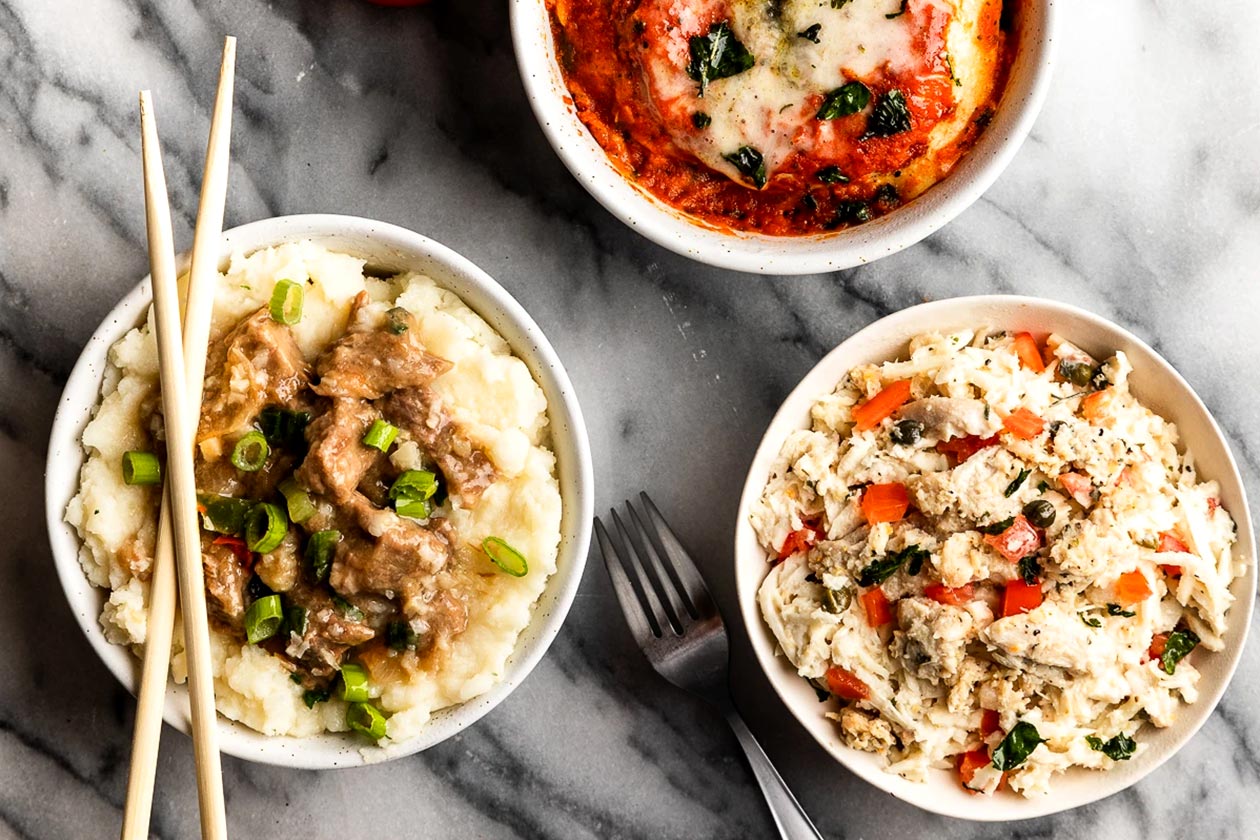 The macros on Real Good Foods Entree Bowls are strong, although some of the flavors are better than others. You get between 15 to 19g of protein, 13 to 16g of carbohydrates, and around 18g of fat. There are some major exceptions to those ranges of numbers, for example, the Chicken Lasagna Bowl is much higher in protein with 32g, and the Chicken Burrito Bowl is way lower in fat at 5g.
In total Real Good Foods has six different grain-free and zero added sugar flavors of its Entree Bowls. Starting with the two we mentioned, there is Chicken Lasagna with marinara sauce, creamy ricotta cheese, and parmesan slices, and Chicken Burrito with chicken breast, black beans, riced cauliflower, and zesty pico de gallo.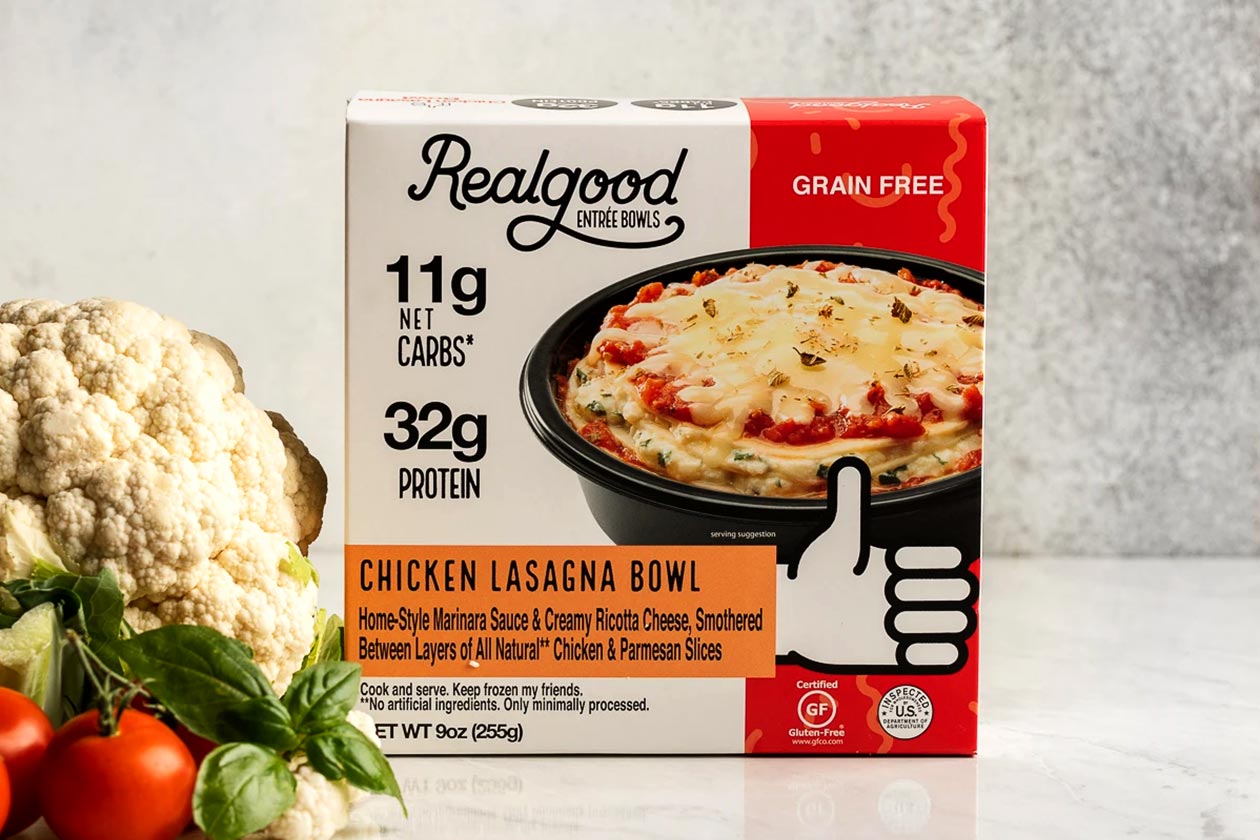 The other four Entree Bowls include Creamy Carbonara featuring vegetables, pasta, and uncured bacon topped with carbonara sauce, and Cauliflower Mash with Braised Beef. The final two are Lemon Chicken combining noodles, capers, and seasoned chicken in a creamy sauce, and Mongolian Beef with beef strips, garlic, and riced cauliflower, all in a Mongolian-inspired sauce.
All six flavors of Real Good Foods' Entree Bowls are now available for purchase through its online store at $8.99 each. The functional food company does ship its products in coolers, loaded with dry ice to ensure they arrive fresh. You'll also qualify for free shipping if you order more than $60 worth of products, which is about seven of its new Entree Bowls.