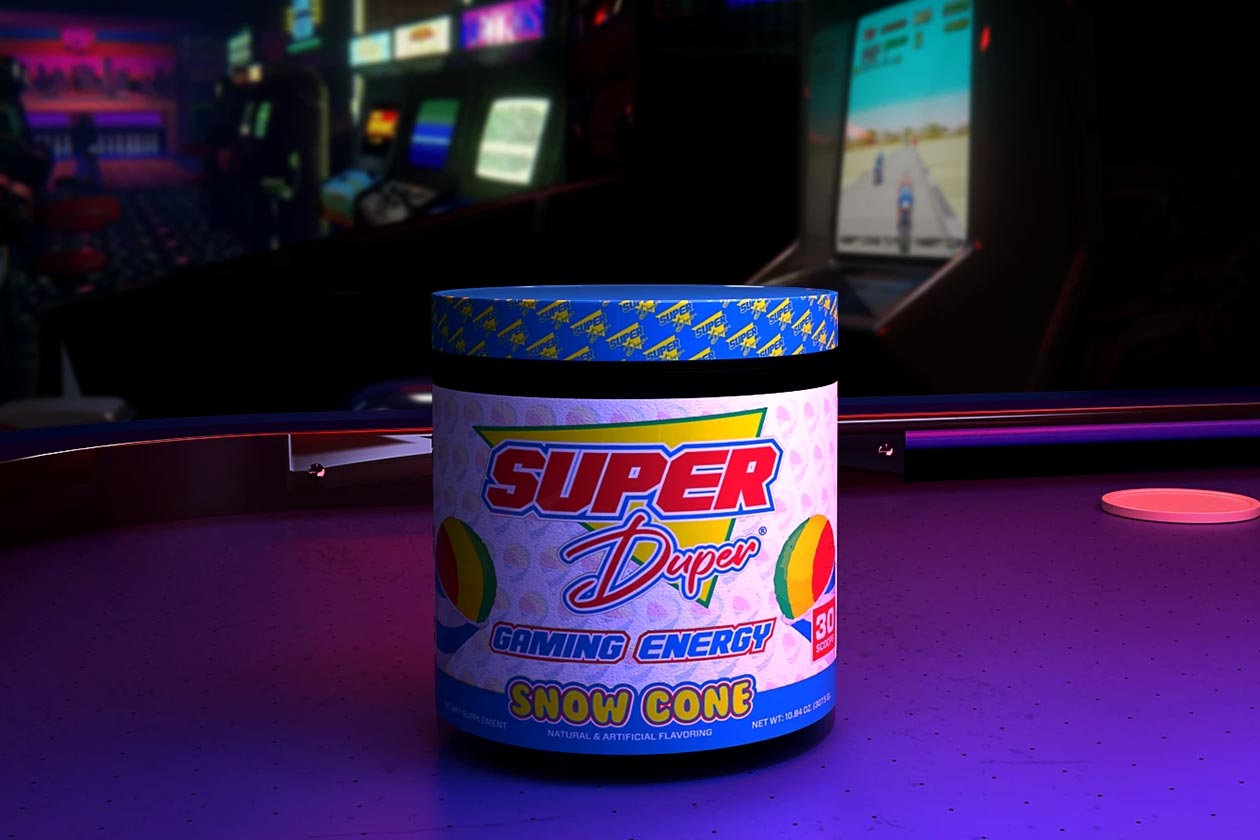 Super Duper Labs is an all-new gaming supplement company from the creative minds behind the always intriguing and exciting sports nutrition brand Myoblox. We got a sneak peek at Super Duper Labs last week with what was confirmed to be drafts and placeholder images; this week, however, we've got full, finalized details on the brand's first product named 'Gaming Energy'.
You can see what Super Duper Labs' first supplement is going to look like in the image above, which is far better than the draft we previously posted about. The brand has given the upcoming Gaming Energy a vintage gaming type label design. That theme is carried across into other areas of Super Duper's branding, such as its logo, promotional graphics, and background images.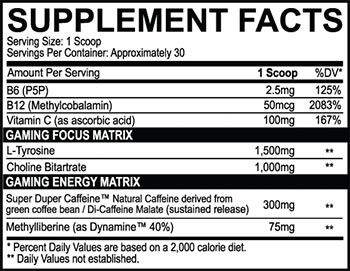 The combination of ingredients behind Super Duper Labs' Gaming Energy is somewhat simple, at least compared to other products we've seen promoting increased energy and focus. Each serving comes with vitamin B6, B12, and C, and for focus, a gram of choline bitartrate and 1.5g of tyrosine. There is also 75mg of Dynamine and 300mg of caffeine from a blend of green coffee bean and dicaffeine malate.
Super Duper Labs is looking to hit the market sometime soon, with Gaming Energy due to launch in at least one flavor with Snow Cone, which fits perfectly with the brand's nostalgic and vintage theme. The gaming supplement will come with the usual amount of servings per tub at 30, with no word on price, but if it's aiming to be close to the competition, it'll be between 30 to $40.