The gaming supplement category has seen a lot of action this year, most of which has come from the leader of the space in G Fuel with its mountain of new flavors of both the G Fuel powder and energy drink. We've also seen some more sport and nutrition companies show their interest in gaming such as Redcon1 with War Games, Iovate with the brand XP Sports, and of course, Ghost Gamer.
The always creative and intriguing Myoblox, or at least the minds behind Myoblox, have now thrown their hat in the ring with a dedicated gaming brand called Super Duper Labs. The newcomer has uploaded a draft of its first product named 'Gaming Focus', promising increased energy, mental focus, and clarity, although as mentioned it is just a draft that you can see below, and is due to change.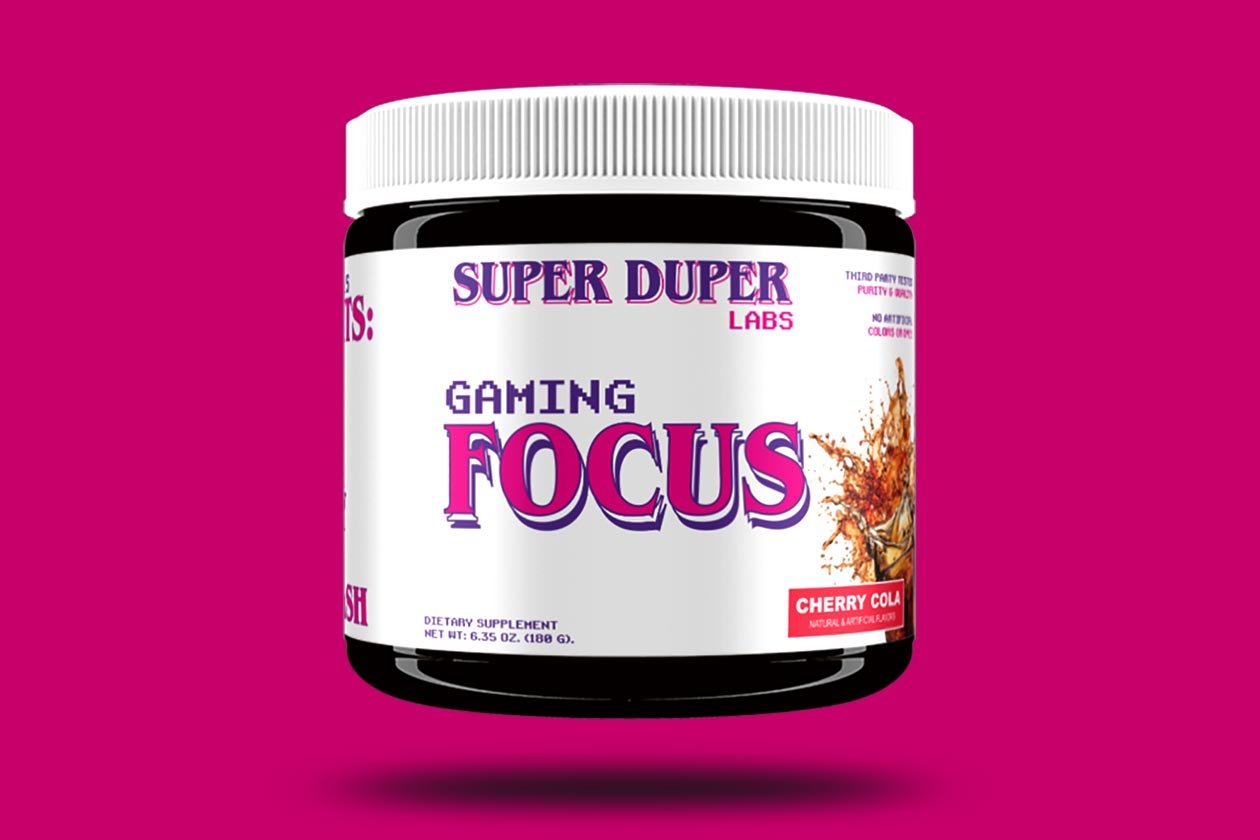 With that image of Gaming Focus, Super Duper Labs has shared a facts panel featuring a relatively simple formula. Much like the look of the supplement however, the formula is not final and won't be what ends up hitting shelves. For those interested, per serving it lists 2g of taurine, a gram of tyrosine, half a gram of alpha-GPC, B vitamins, and a half gram blend of natural caffeine and theanine.
Super Duper Labs is looking to hit the market with its first product currently referred to as Gaming Focus, in roughly six weeks. If the brand is anything like Myoblox, you will be able to purchase the supplement through a direct-to-consumer online store. We'll have information on when and where Super Duper Labs will be available as we get closer to its debut as well as finalized details such as look and formula.