MAN releases its limited and stimulant-heavy Game Day for as low as $45 a tub
Jul 30th, 2020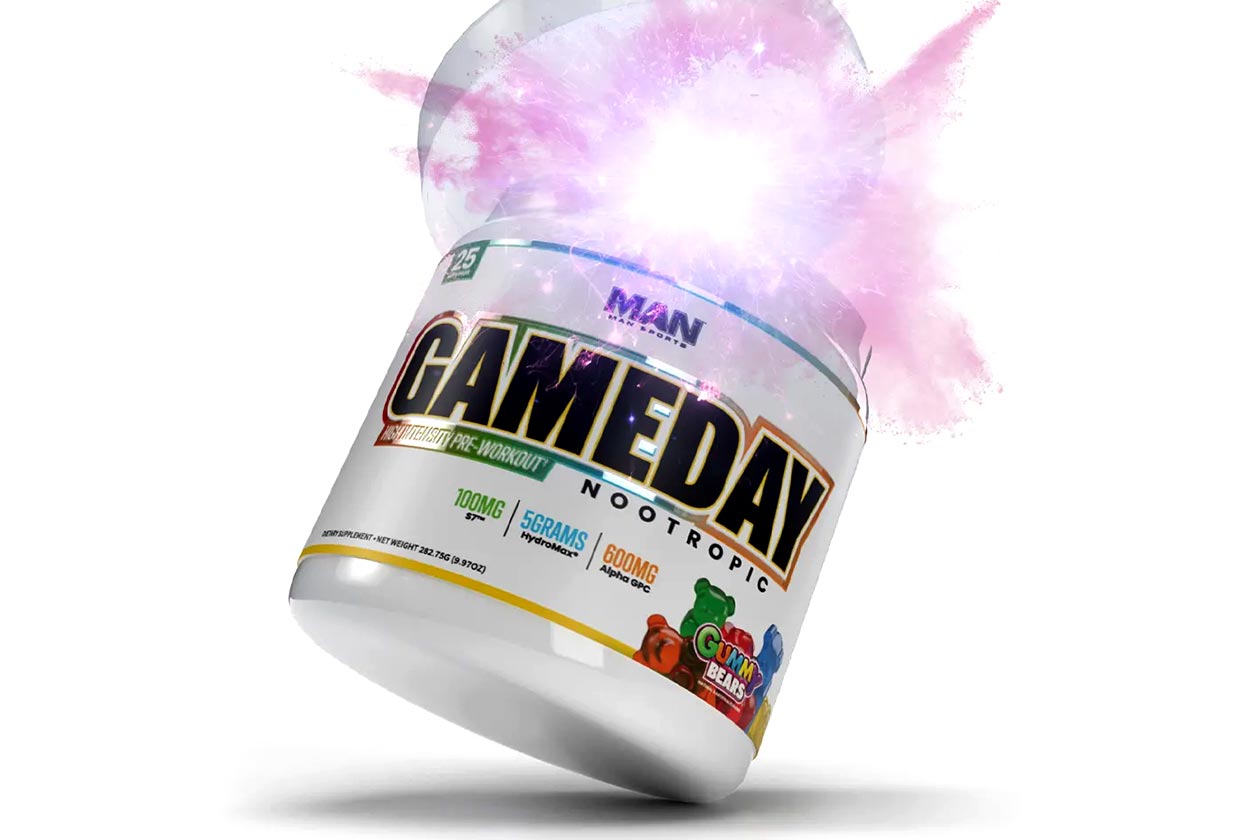 MAN Sports' spin-off of its Game Day pre-workout, Game Day Nootropic, has arrived today, and with several ways you can save. We completely unveiled the limited-edition supplement last week, including its fully transparent facts panel. It revealed a fairly packed out pre-workout where a lot of the attention has gone into the stimulant side of things for intense energy and focus.
The place to go to get your hands on MAN Sports' all-new Game Day Nootropic is its online store at mansports.com. Currently, the price on just a single tub of 25 full servings is $59.99. If you grab two tubs, the brand drops the price a bit lower to $55, but if you go home with four, that is where the biggest saving is with MAN taking it down much further to $45 a tub or $180 altogether.
There is only one flavor available on launch for MAN Sports Game Day Nootropic, and that is the candy-themed Gummy Bears. It is also worth mentioning that with the two and four tub options, you will get free shipping. All of the prices and deals mentioned are only around for the next 24 hours, so be sure to get in before they expire.