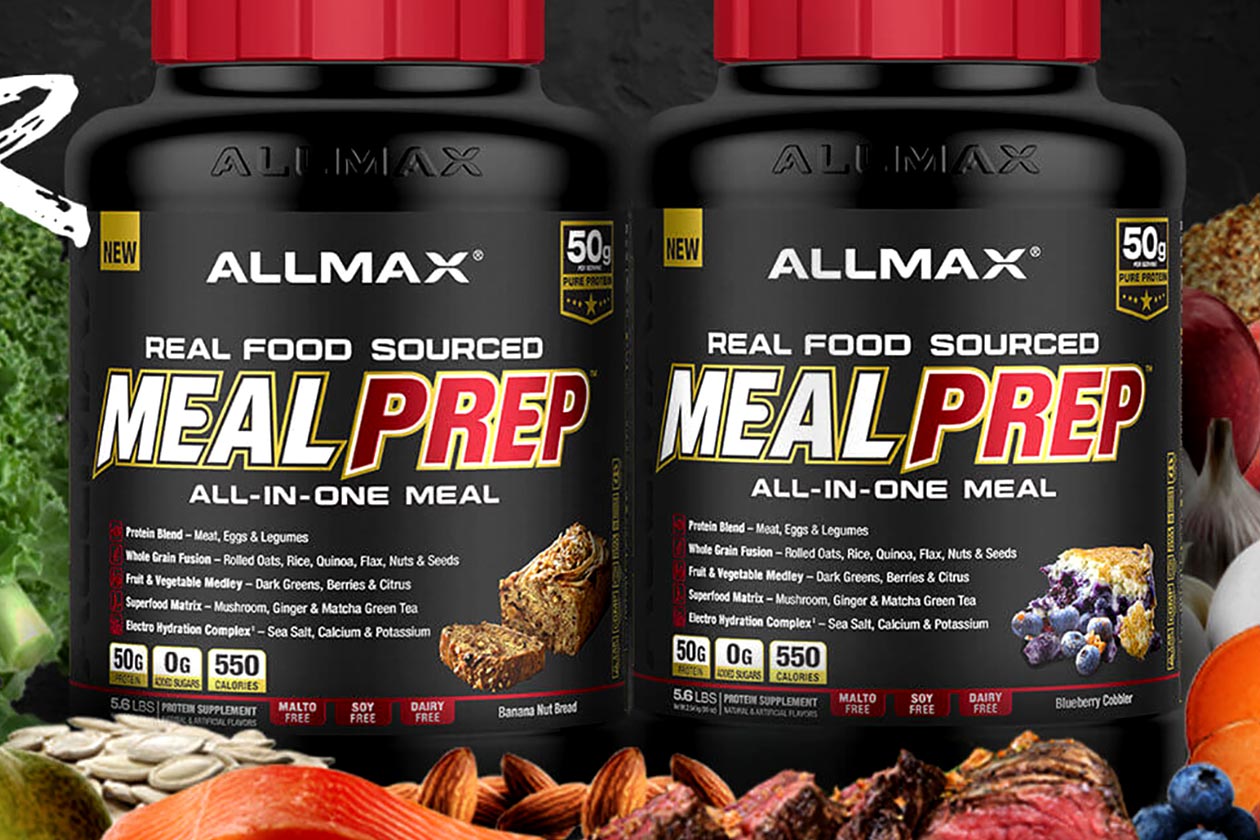 AllMax Nutrition has followed up last week's release of the incredibly calorie-dense mass gainer AllMass, with news of another protein supplement, although this time, it is much more nutritionally balanced. The Canadian brand's latest effort is a meal replacement named 'Meal Prep', made with real whole food ingredients similar to Redcon1's MRE, Axe and Sledge's Homemade, and Animal Meal from the makers of Animal Pak.
A full four scoop serving of AllMax Nutrition's new Meal Prep comes with 50g of protein powered by a blend of pea isolate, beef, chickpea, chicken, egg white albumin, pumpkin seed, water lentil, salmon, and almond protein. The product essentially relies on almost every protein source in the book minus any of the more traditional dairy ingredients such as whey and milk protein.
Alongside Meal Prep's solid 50g of protein is 67g of carbohydrates with 9g of that fiber and just 2g of sugar coming from a combination of whole oat powder, walnut meal, sweet potato, sesame seed, brown rice flour, quinoa, and golden flaxseed powder. The other major macros are 9g of fat and 550 calories, with AllMax Nutrition also including a handful of extras in added fruits, vegetables, mushrooms, superfoods, and electrolytes.
AllMax Nutrition Meal Prep has hit the market with two tastes to choose from, both of which we've seen for many other whole food type meal replacements with Banana Nut Bread and Blueberry Cobbler. As for size options, the supplement has just the one with a 5.6lb tub, providing a total of 20 full servings. With four scoops making a serving, the product has the ability to easily scale down to fit your macros for more servings.