American Metabolix has put together another muscle building supplement to go alongside its many others in the category, such as Strength Mass, Lean Muscle, and Muscletest. However, the brand's newest entry into the category is not quite the same as the others. While the product is something that's been created to help build muscle, it is for a different and particular audience.
Lean Muscle For Her is American Metabolix latest launch, which is true to its name, being a lean muscle building supplement created specifically for women. The formula behind the product is actually the same as the brand's original Lean Muscle, but with a slightly lower dosage of one of its eight main ingredients. Everything else in the supplement is exactly the same.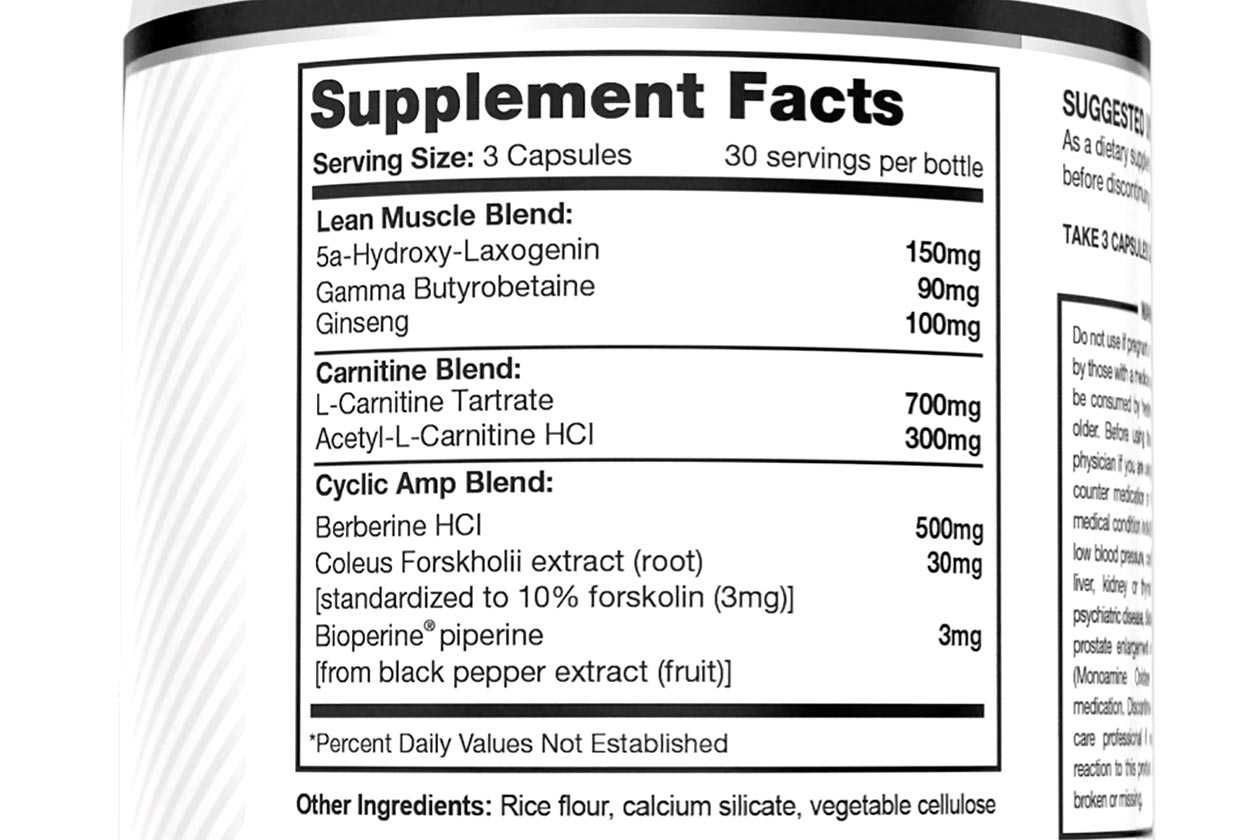 You can see the facts panel for American Metabolix Lean Muscle For Her in the image above. As mentioned, it comes with all of the same ingredients as the regular Lean Muscle with one small change. You get the same amounts of GBB, ginseng, the two forms of carnitine, berberine, coleus, and BioPerine, but one third less laxogenin at 150mg per serving as opposed to 225mg.
The goal of Lean Muscle For Her is much the same as Lean Muscle, aiming to help build muscle as well as support weight loss. The women's spin-off is in stock now on the brand's website for the same price as the original at $59.99 for the same amount of 30 servings.