Carbonated ABE coming soon and featuring a pre-workout formula
Aug 10th, 2020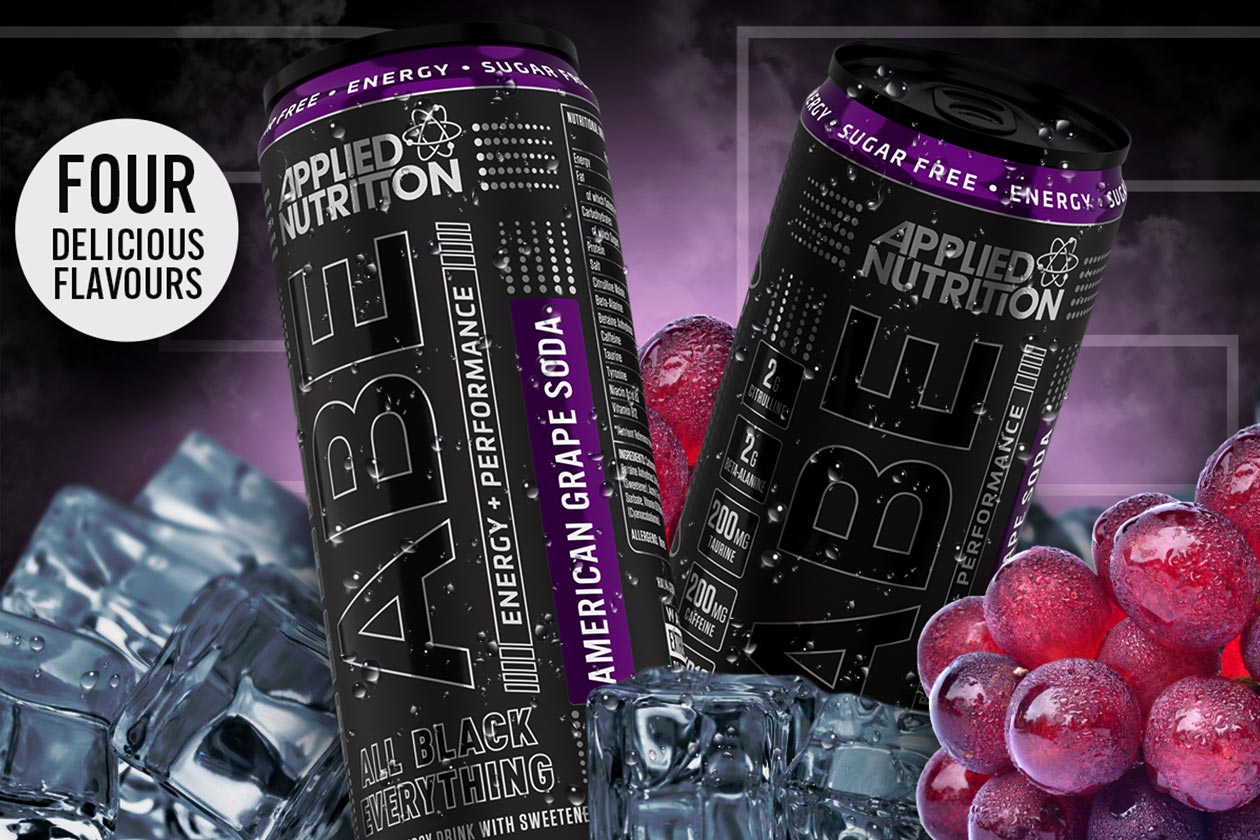 All Black Everything or more simply 'ABE', is Applied Nutrition's advanced pre-workout, which has seen some special edition flavors over the years, including the more recent, Mystery Flavor series. For the return of our online-exclusive Stack3d Pro Expo, the UK brand has dropped some big news involving another spin-off of ABE; however, this one is not just another flavor.
Applied Nutrition has previewed a more compact and convenient version of ABE with an ABE energy drink. It is a carbonated and canned take on the pre-workout, promising zero sugar and reliable ingredients to increase energy and support performance. The formula will be more pre-workout-like as opposed to a traditional, simple combination like you find in a lot of mainstream energy drinks.
The carbonated version of Applied Nutrition's ABE is going to feature 2g of beta-alanine to improve performance, 2g of pure citrulline, betaine, tyrosine for mental focus, and 200mg of taurine. Caffeine is, of course, another main ingredient in the exciting new product, at our preferred amount for an on-the-go energy drink with 200mg.
Like with a lot of Applied Nutrition releases, the ABE energy drink will not be short on flavors, with the brand looking to launch the spin-off in a total of four options. One of those four has been confirmed in American Grape Soda, with no word on what any of the others are. Being a UK brand, that is where Applied is expected to drop its carbonated ABE first, with many other markets likely to follow.