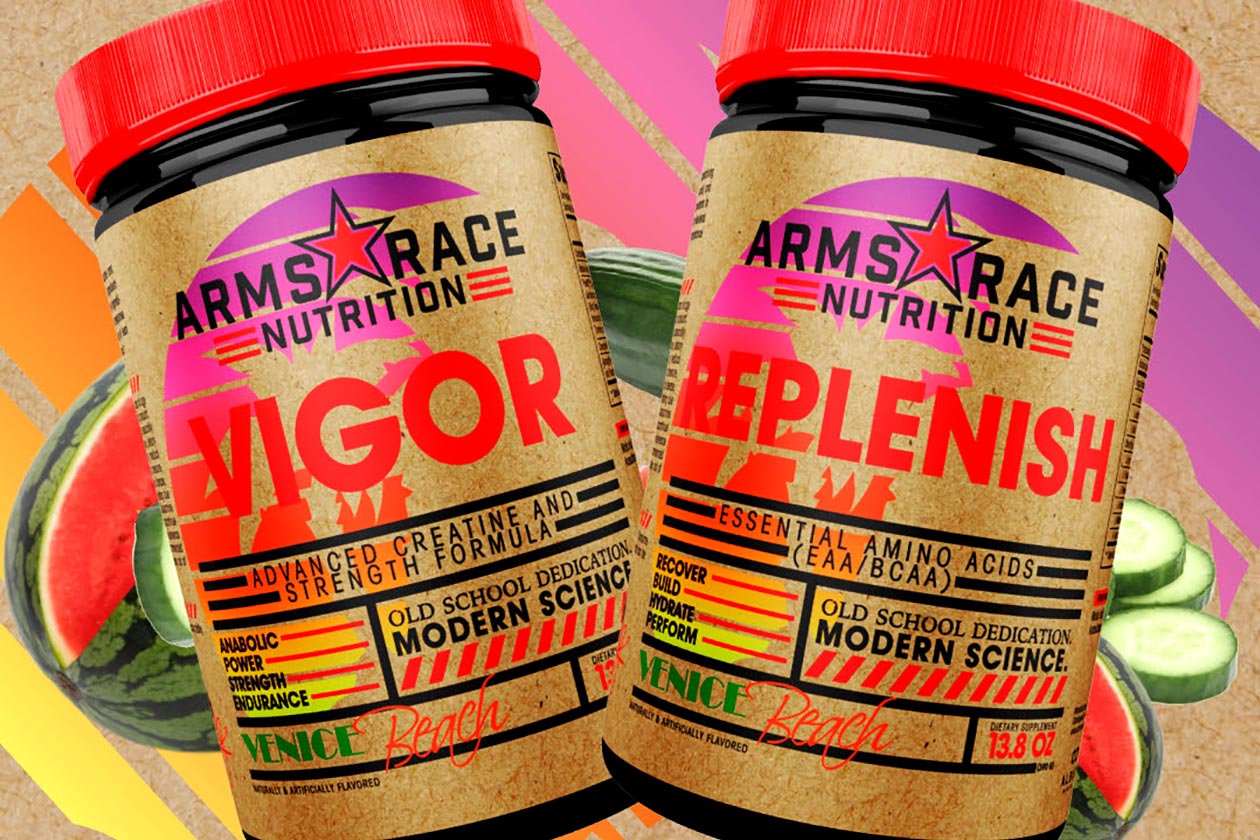 Arms Race Nutrition recently released its first, alternatively branded flavor with the delicious Venice Beach for its two pre-workout supplements, the stimulant powered Harness and pump enhancing Daily Pump. To make the flavor stand out from the rest, as mentioned, Arms Race Nutrition gave it an alternative label design with a rainbow-colored sunrise spread across the background.
The flavor has proven to be so successful; Arms Race Nutrition has decided to expand it across to two of its three other powder supplements. Those supplements are the creatine-based strength formula Vigor and the full-spectrum EAA, amino cocktail, Replenish. The flavor will continue its alternative label design to help distinguish it from each product's other options with that colorful rainbow.
Arms Race Nutrition is looking to launch both its Venice Beach Vigor and Venice Beach Replenish in exactly two weeks. The new flavors will be available for purchase at precisely middy Eastern Time on Friday the 28th of this month.