Primeval introduces its latest Whey flavor with two tubs at $30 each
Aug 19th, 2020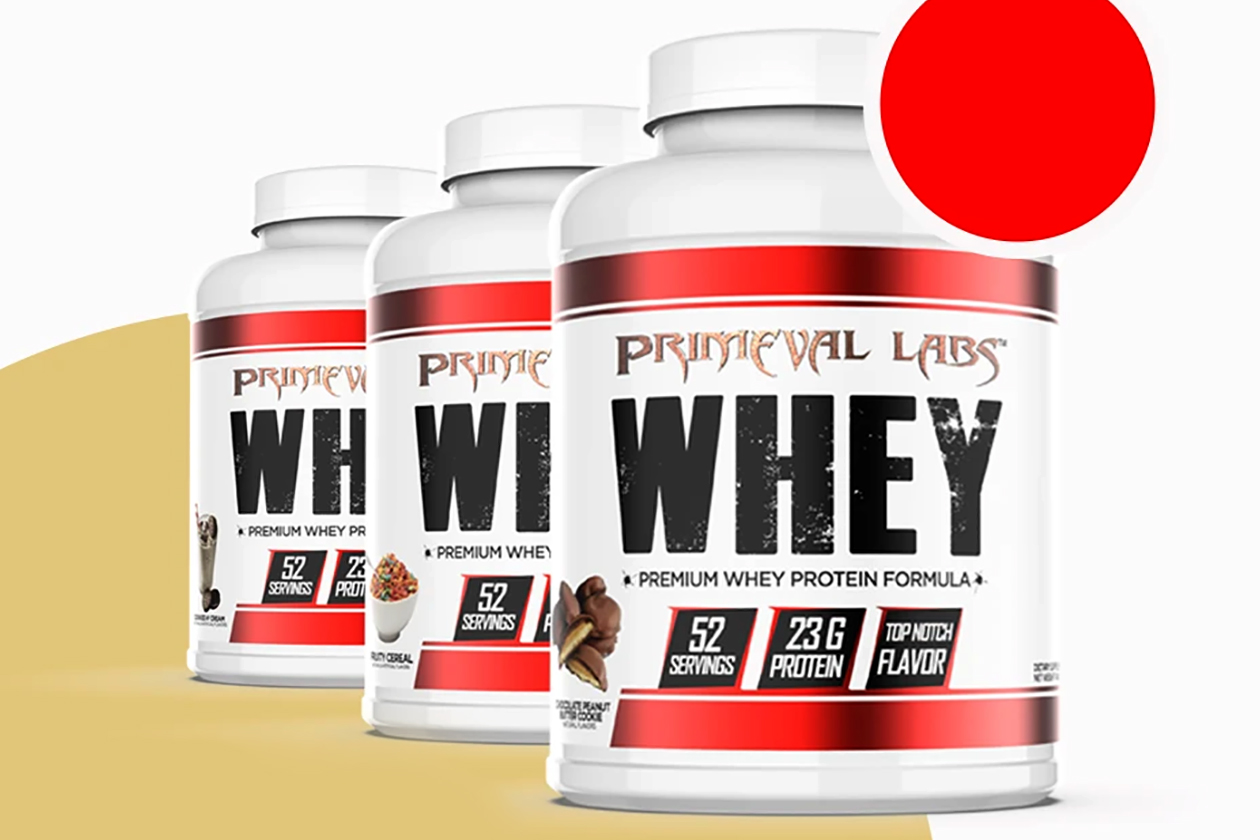 Primeval Labs recently released flavor number four for its mainstream, whey concentrate based protein powder Primeval Whey with a cereal-themed Fruity Cereal. This week the brand is adding to the supplement once again with flavor number five, which is a slightly more traditional taste, and Primeval has introduced it with a much stronger sale.
The latest flavor for Primeval Whey is the classic combination of chocolate and peanut butter named 'Chocolate Peanut Butter Cookie'. Like the other options, it comes with 23g of protein in each of its 52 serving, all from whey concentrate as mentioned, 6g of carbohydrates with 3g of that sugar, 3g of fat, and a calorie count of 140.
As for the deal Primeval Labs has introduced its Chocolate Peanut Butter Cookie Whey with, for a limited time, you can get two tubs for the price of one. All you need to do is head to the brand's website, add two flavors of Primeval Whey to your cart, and enter the coupon 'WHEYBOGO'. One of the tubs will then be discounted to zero, getting you two for $30 each.