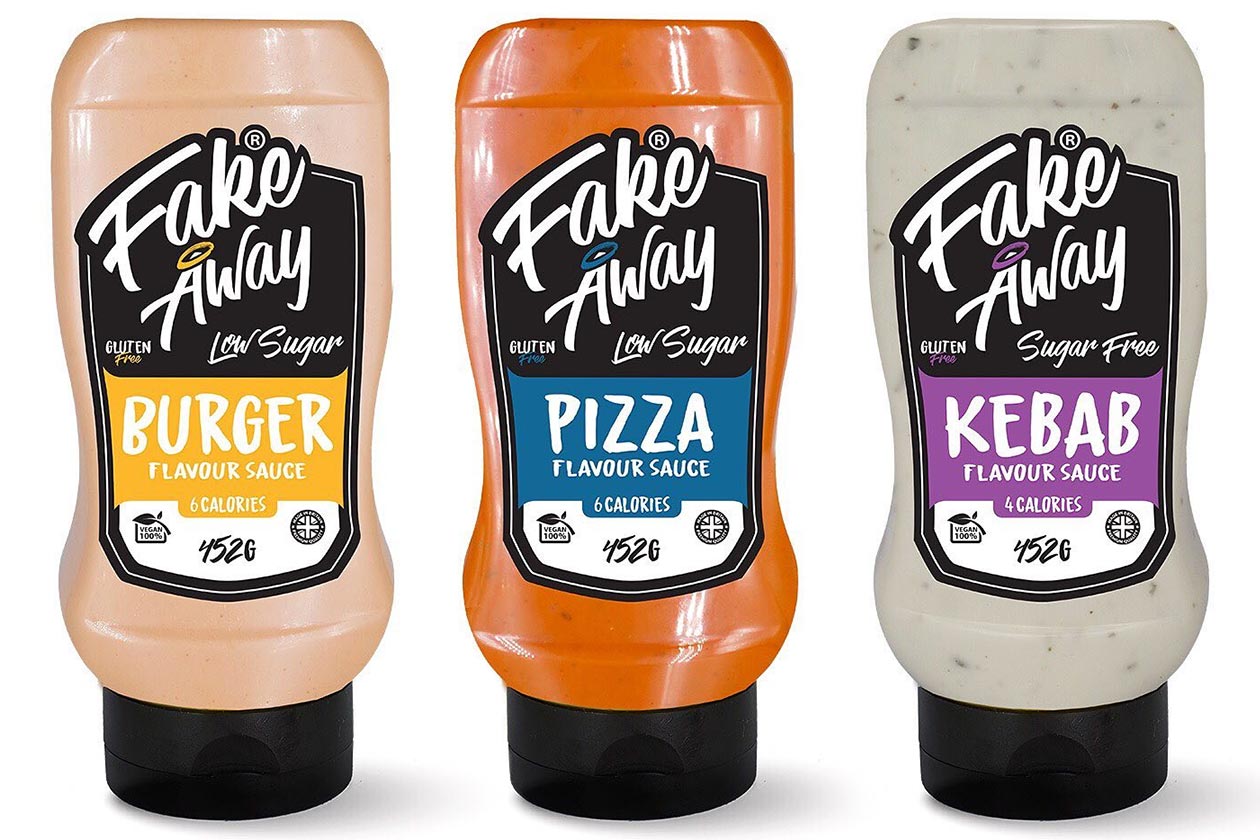 It was only last week the creative, UK-based functional brand The Skinny Food Co introduced its all-new, takeaway-themed brand Fakeaway, with its first product, high-protein pizza bases. A single Fakeaway base comes with a reasonable 26g of protein, a moderate 36g of carbohydrates with well less than a gram of that sugar, 3g of fat, and a calorie count of 308.
With that introduction, Fakeaway also made mention of its second product in a range of low-calorie sauces. While that line is still coming soon, the brand has now previewed the sauces, providing a bit more information and letting you know what they're going to look like. You can see the product in the image above in three of its five different flavors.
Fakeaway will be launching the sauce in takeaway-themed flavors with Indian Curry, Chinese Curry, Burger, Kebab, and Pizza. Of the five, Burger and Pizza are going to be low in sugar with six calories per serving, while the other three flavors will have no sugar and three to four calories. We're still not sure when Fakeaway is looking to drop the sauces, although, with all the information in its latest update, we have to imagine it's soon.