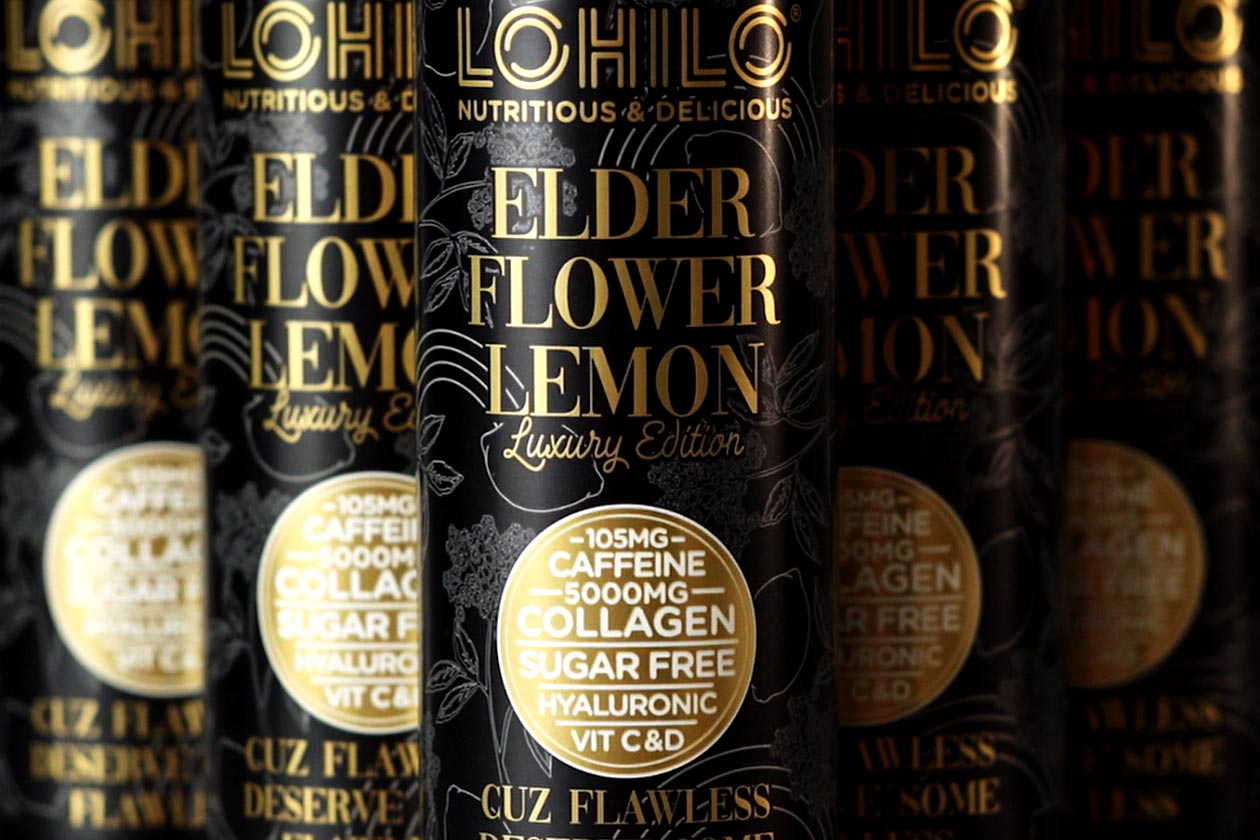 Swedish brand Lohilo has quite a variety of functional products available with several beverages as well as delicious functional foods. One of its more unique beverages is its collagen drink, which brings together vitamin c, zinc, zero sugar, 5g of collagen, and a reliable 180mg of caffeine for energy. The multi-benefit product has now been given another flavor that truly stands out from the rest.
Lohilo's new option for its caffeinated collagen beverage is referred to as the Luxury Edition, featuring a luxury label design to match and a unique elderflower and lemon flavor. The product also comes with a slightly different formula than the others but is still led by 5g of collagen to support healthy hair, skin, and nails. Alongside the collagen is vitamin c, vitamin d, hyaluronic acid, and a little less caffeine at 105mg.
Lohilo's Luxury Edition caffeine and collagen drink is now in stock and available for purchase through its website with a sale on both individual cans and cases. You can currently get 33% off single cans of the elderflower and lemon-flavored product at €2 (2.37 USD) instead of €3. You then have a full case of 24 cans at the much more cost-effective and equally well discounted price of €35 (41.40 USD).