Aug 19th, 2020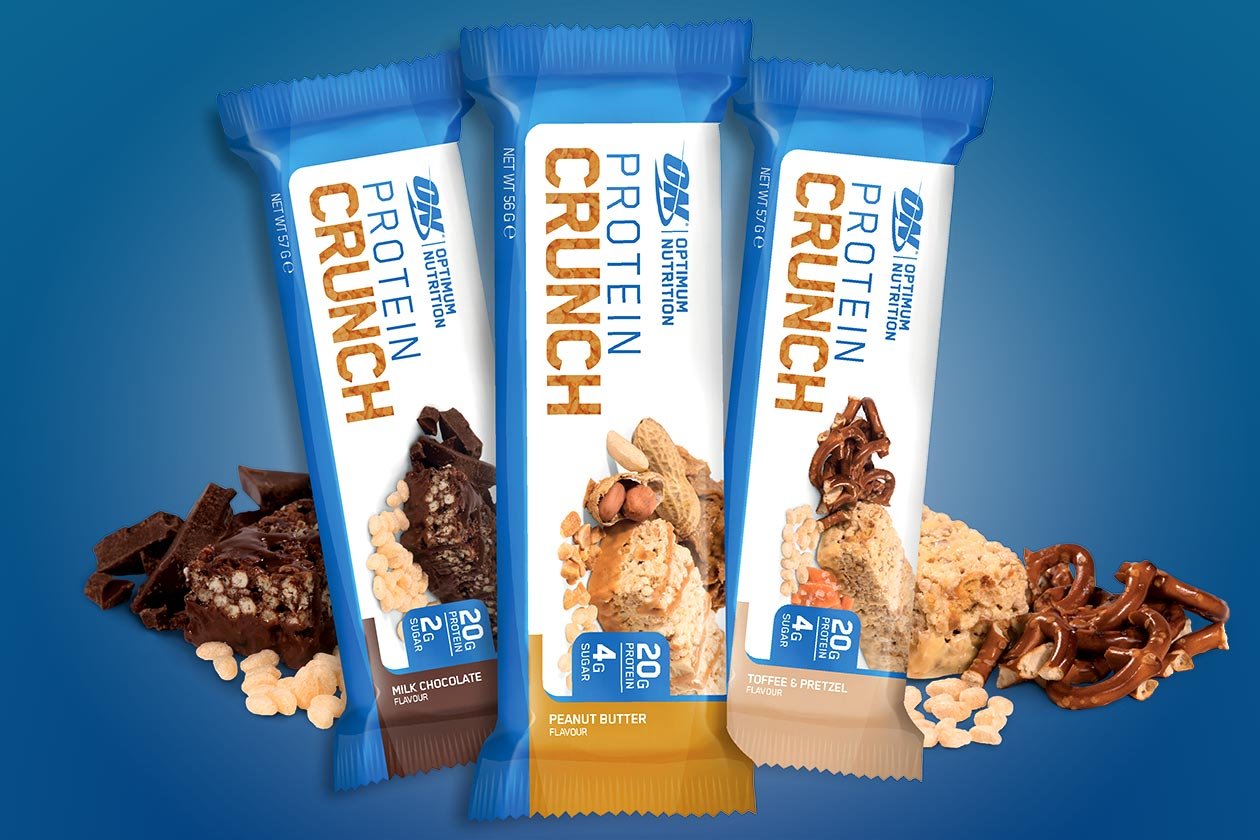 The Protein Crunch protein bar, similar to Protein Crisp here in the US, is a product available down under in Australia and New Zealand, that hit the market there more than two years ago. The product is a Rice Krispie-style snack featuring a crunchy but smooth consistency, great flavor, and is one of the better tasting Rice Krispie type protein bars out there.
Since launching back in early 2018, Optimum Nutrition has had the same three flavors available for Protein Crunch in Toffee & Pretzel, Milk Chocolate, and Peanut Butter. The legacy supplement company has now finally expanded the protein bar taking its menu to five, introducing the two new experiences, Vanilla and Marshmallow and Mint Chocolate Chip.
The Vanilla and Marshmallow, and Mint Chocolate Chip Protein Crunch pack 20g of protein with 6g of fat, 14g to 16g of carbohydrates, 2g to 4g of sugar, and 217 to 222 calories. Both of Optimum Nutrition's protein bar flavors are already available in Australia, so be on the lookout the next time you go shopping.