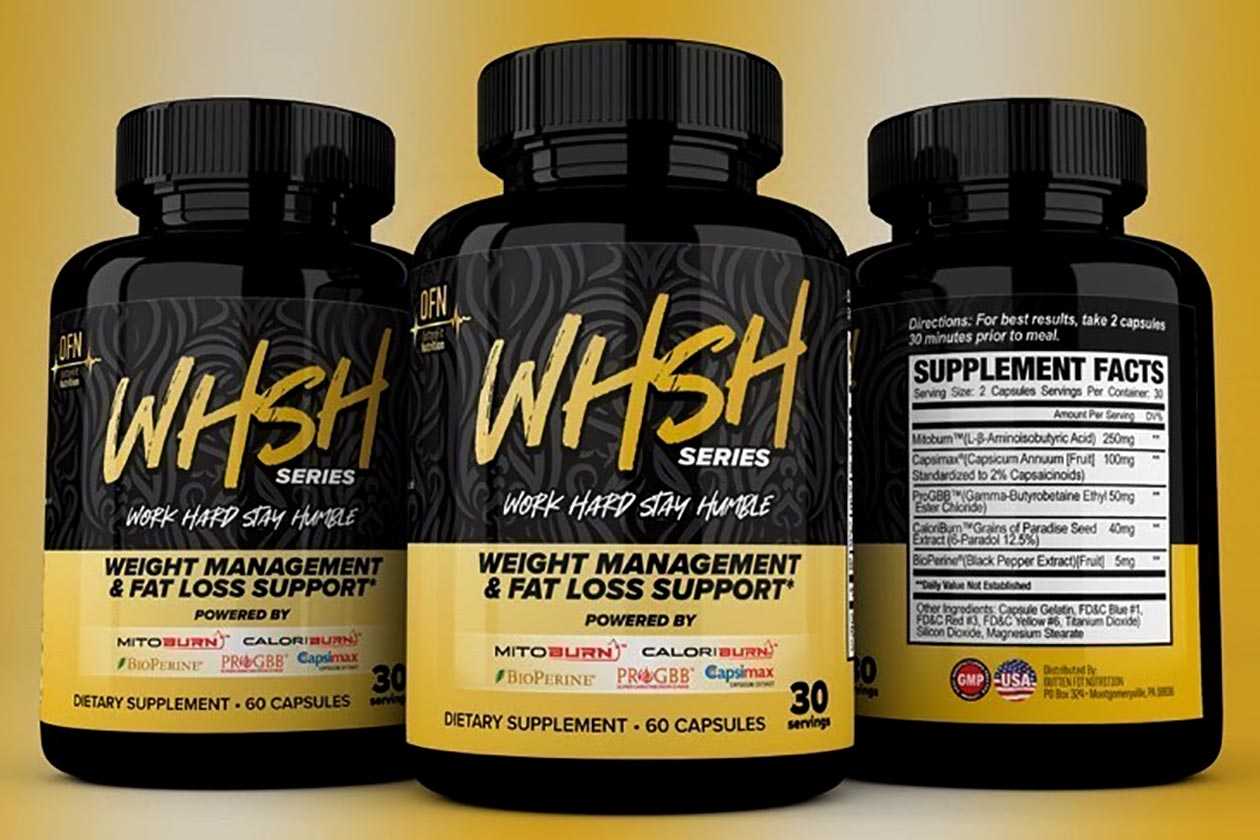 Outtenfit Nutrition's 'Nitric Oxide & Performance' is the first entry in the brand's somewhat straightforward line of supplements, the WHSH Series, although it is not your typical basic line of products. Outtenfit's WHSH Series aims to be somewhere between simple and stackable, single-ingredient supplements and advanced multi-ingredient formulas, that cover a broad range of categories.
As mentioned, Nitric Oxide & Performance was Outtenfit Nutrition's first product in the WHSH Series, featuring Vaso6 for pumps and PeakO2 for performance. The brand has now introduced the second supplement in the 'Work Hard Stay Humble' collection with 'Weight Management & Fat Loss Support'. Like the first WHSH product, the second is a convenient, compact formula that explains its purpose in its name.
Outtenfit Nutrition's next WHSH supplement is designed to support fat loss, metabolism, and thermogenesis, and is hitting the market late next month. It is going to come packed with a combination of only premium, branded ingredients, just like Nitric Oxide & Performance. It brings together 250mg of Mitoburn, 50mg of ProGBB, 100mg of Capsimax, 40mg of CaloriBurn GP, and Bioperine to improve absorption.
As you can see, Outtenfit Nutrition's Weight Management & Fat Loss Support aims to support weight loss, without the use of any stimulants, so it can easily stack with other supplements. Once again, the up and coming brand is looking to expand its WHSH Series with Weight Management & Fat Loss Support sometime late next month, and likely a reasonable price point similar to Nitric Oxide & Performance.