Core partners for a limited Stack3d Expo tee and puts together several deals
Aug 11th, 2020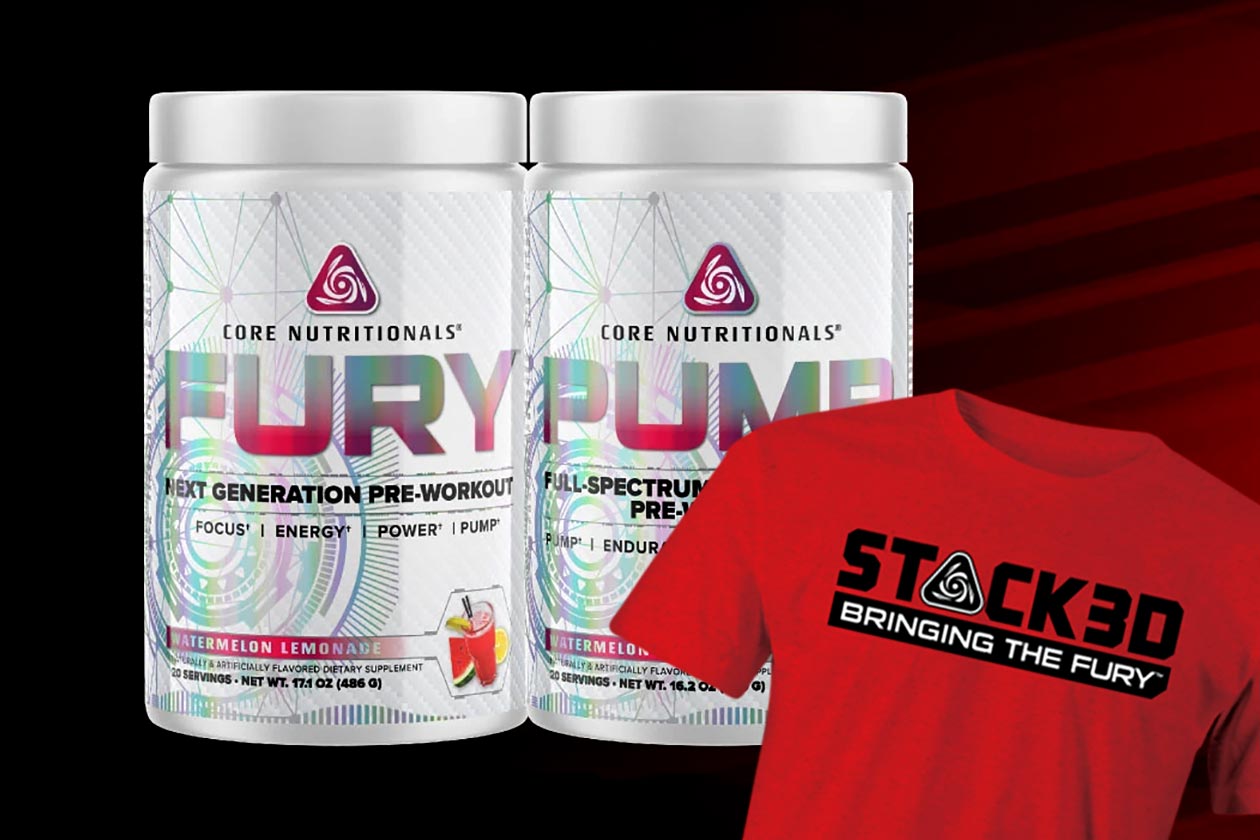 Core Nutritionals is one of the brands that has well and truly brought it to this year's Stack3d Pro supplement and nutrition expo. It is running a handful of sales exclusively at the event, but it is what those sales involve that make its appearance so special. There are four stack deals available with Core Hard and Bolic for $75, Core Greens and Multi at $65, and Core ISO, Fury, and ABC for $110.
The fourth stack is where Core Nutritionals has outdone itself at our Stack3d Pro Expo. It is one tub each of the brand's well-formulated pre-workouts Core Fury and Core Pump for $79.99, and both in an all-new Watermelon Lemonade flavor. If you're one of the first 100 orders, you will also get a special edition Stack3d x Core collaboration tee, which was more than enough for us to jump on the offer.
The extremely limited tee can be seen in the picture above and comes in five sizes, small through to XXL, but as mentioned, only the first 100 orders are going to get it, so make sure you get in sooner rather than later. To take advantage of everything Core Nutritionals has brought to the Stack3d Pro Expo, head to its booth in the South Hall at www.stack3d.pro.