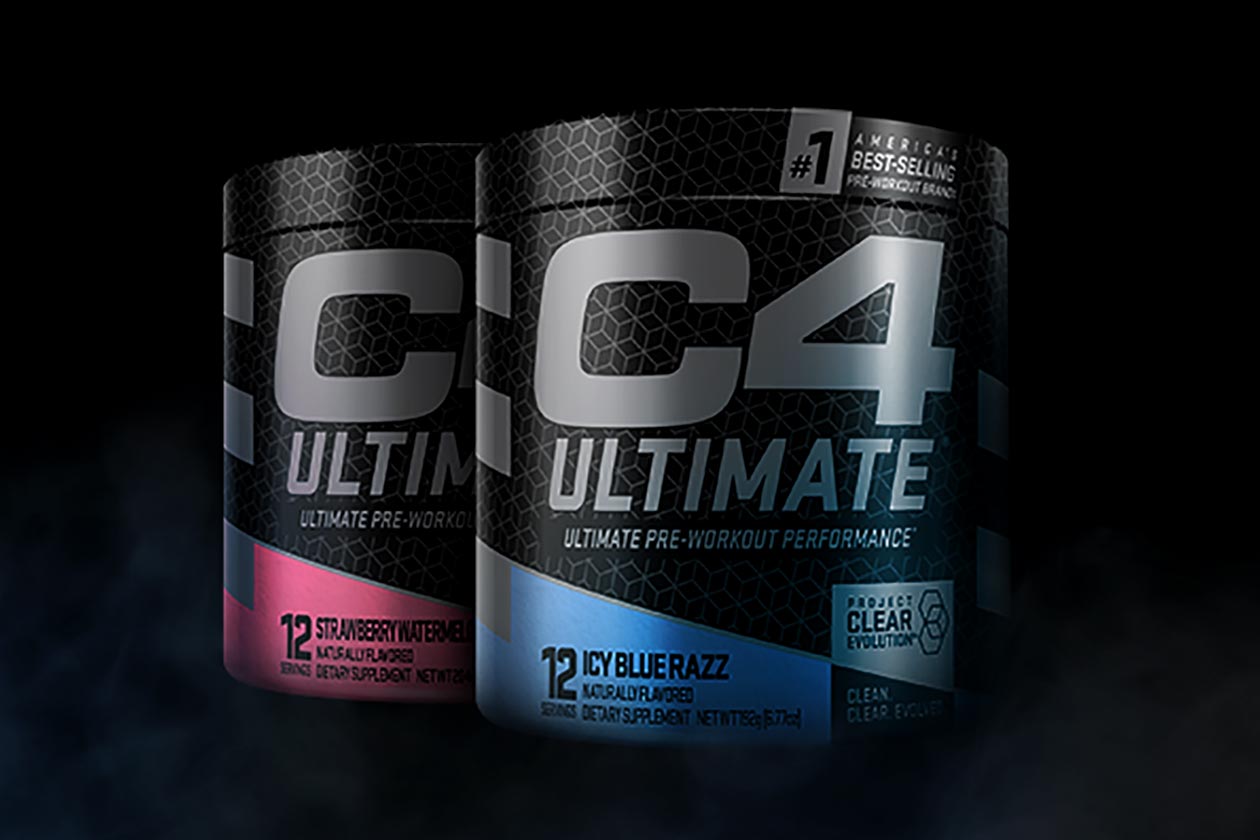 Smaller tub sizes of supplements are convenient for a number of reasons, whether it be because you want to try a product without investing in a full tub, you're traveling, or just don't want many servings. Cellucor has now come out with exactly that for its more advanced, Ultimate Series pre-workout C4 Ultimate, which previously came in 20 and 40 serving tubs.
Cellucor has launched C4 Ultimate in a size that's a little more than half of its 20 serving, with a trial size 12 serving. It comes with all of the same ingredients and dosages for energy, focus, pumps, and performance, but only 12 full servings per tub. There is a slight downside to the smaller C4 Ultimate, although it's the same downside you get in the larger 40 serving.
Cellucor's 12 serving C4 Ultimate only comes in two of its five different flavor options, so if you want to grab it, you'll only have Icy Blue Razz and Strawberry Watermelon to choose from. As for the product's price, directly from the brand's website, it is actually just as cost-effective as the 20 serving at $23.99.