Sep 25th, 2020
One of the supplements Apollon Nutrition decided to revamp this year was its stimulant powered pre-workout Hooligan, which was already well known for its solid dosages and powerful performance. In true Apollon style however, it continued to step things up a notch with its latest version, increasing the amount of almost every ingredient in the product as well as adding some new features to further enhance mental focus.
Hooligan is intended to be Apollon Nutrition's more balanced and well-rounded supplement, at least compared to its other pre-workout Assassin, which is a high-energy, stimulant junkie style product. Its formula is loaded with reliable ingredients and hefty dosages to ensure it delivers that balanced performance, including highlights such as 7g of pure citrulline, 650mg of caffeine, 2g of tyrosine, and a gram of lion's mane.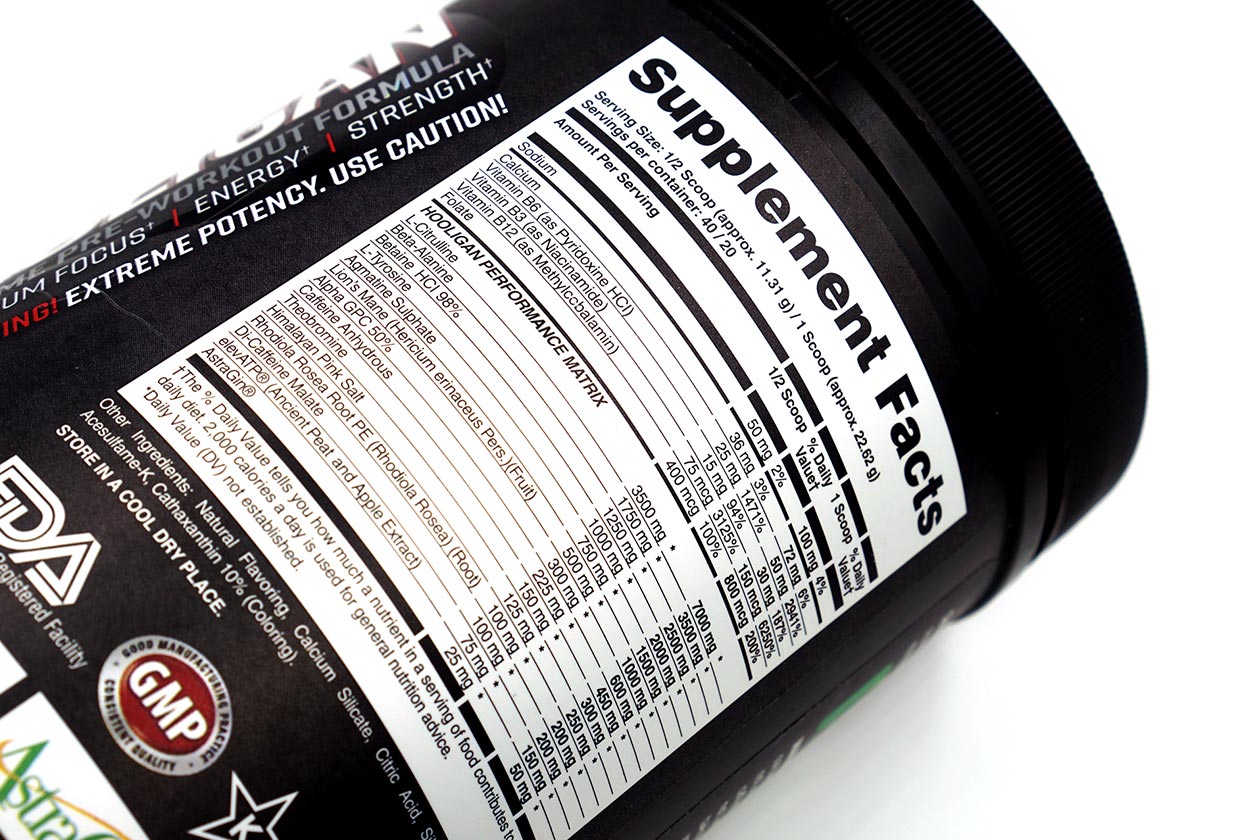 Review
While we prefer caffeine in pre-workouts to be more around the 400mg mark, Apollon Nutrition's fifth iteration of Hooligan never gets too intense, despite having 650mg of caffeine. It packs a strong but smooth energy kick that you'll certainly feel coming over you. The even better part about the energy is, as it builds, it eventually gets to a point where it remains and stays consistent to the end of a typical one-hour workout.
The strong and sustained energy reminds us a lot of Apollon Nutrition's other pre-workout Assassin, although with a slightly less intense kick and a smoother level of energy overall. Alongside Hooligan's energy is an equally powerful increase in focus that does enough to get you in the zone, clear your head, and focus primarily on the job at hand.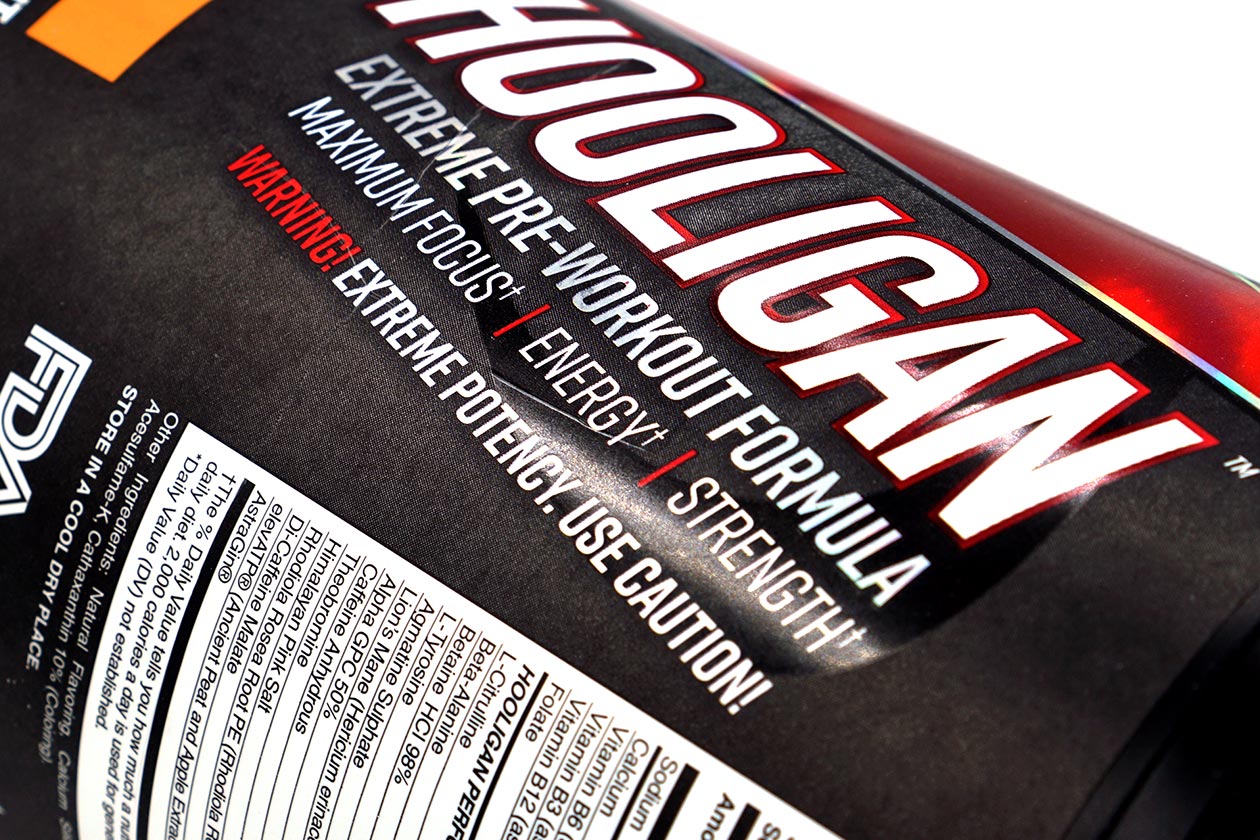 Apollon Nutrition's two stimulating effects in Hooligan pair together incredibly well, and create enough of an experience that you don't need much else from the pre-workout, but there is more to it. The one final highlight we have for the supplement is an area we felt holds the brand's other, more intense Assassin back.
The newest Hooligan's performance and endurance side is the last highlight and a noticeable effect, giving you the power to push to the limit, every set. There are more intense workouts we do to test the boundaries of exhaustion, which Hooligan never faltered in and proved its performance ability. It is even more impressive the more you use it, as while the energy kick lessens slightly as your tolerance builds, the lasting energy remains as well as that performance boost.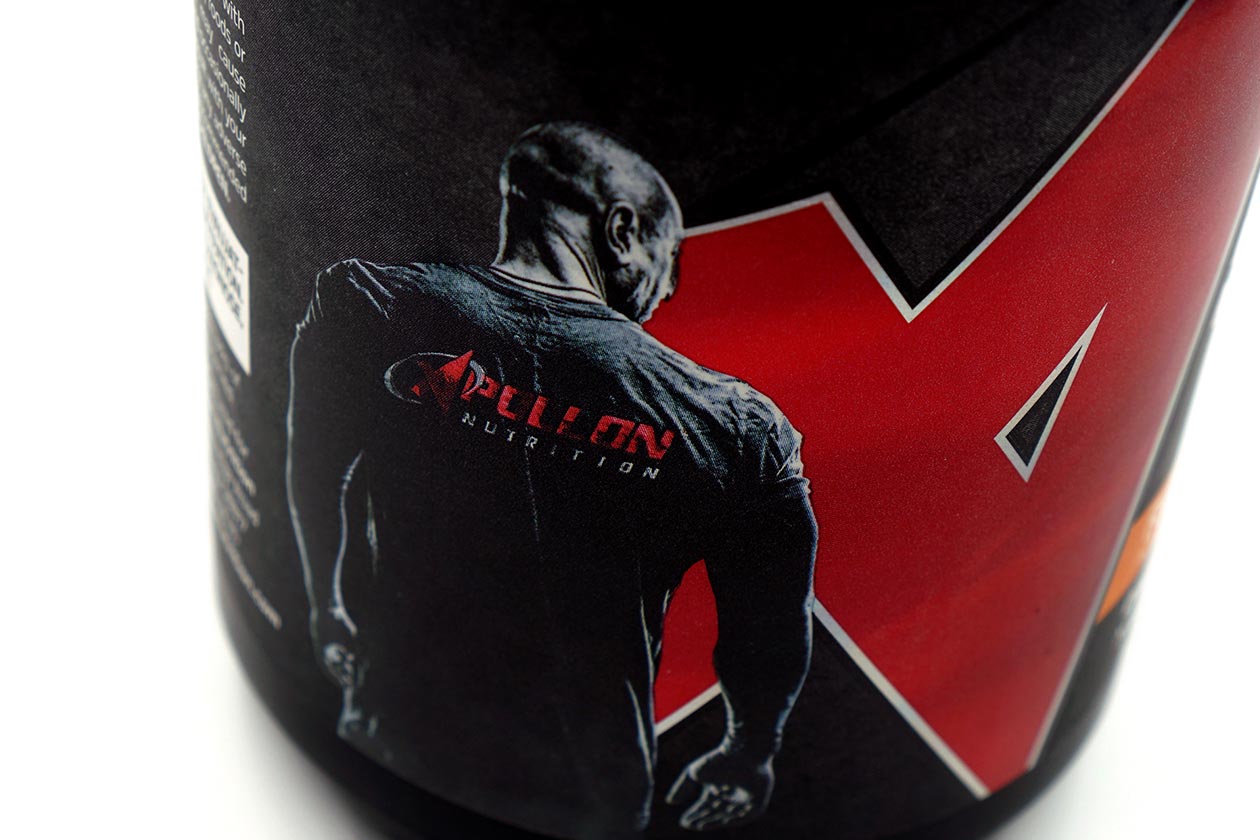 Summary
As far as balanced, high-performance and well-rounded pre-workouts go, Apollon Nutrition's fifth version of Hooligan hits it out of the park. It comes through with a powerful experience that you'll notice both in feeling and the weights your pulling and pushing. The effectiveness of the energy, focus, and endurance is what makes the pre-workout shine, as Apollon has struck a truly unforgettable balance on this one.
We didn't feel it helped out too much regarding pumps, only providing a little more muscle density. If that is something you're after though, you can simply stack Hooligan with the brand's stimulant-free pre-workout Bare Knuckle. It is a supplement loaded with just as many active ingredients as Hooligan, but they're all in there to increase pumps.