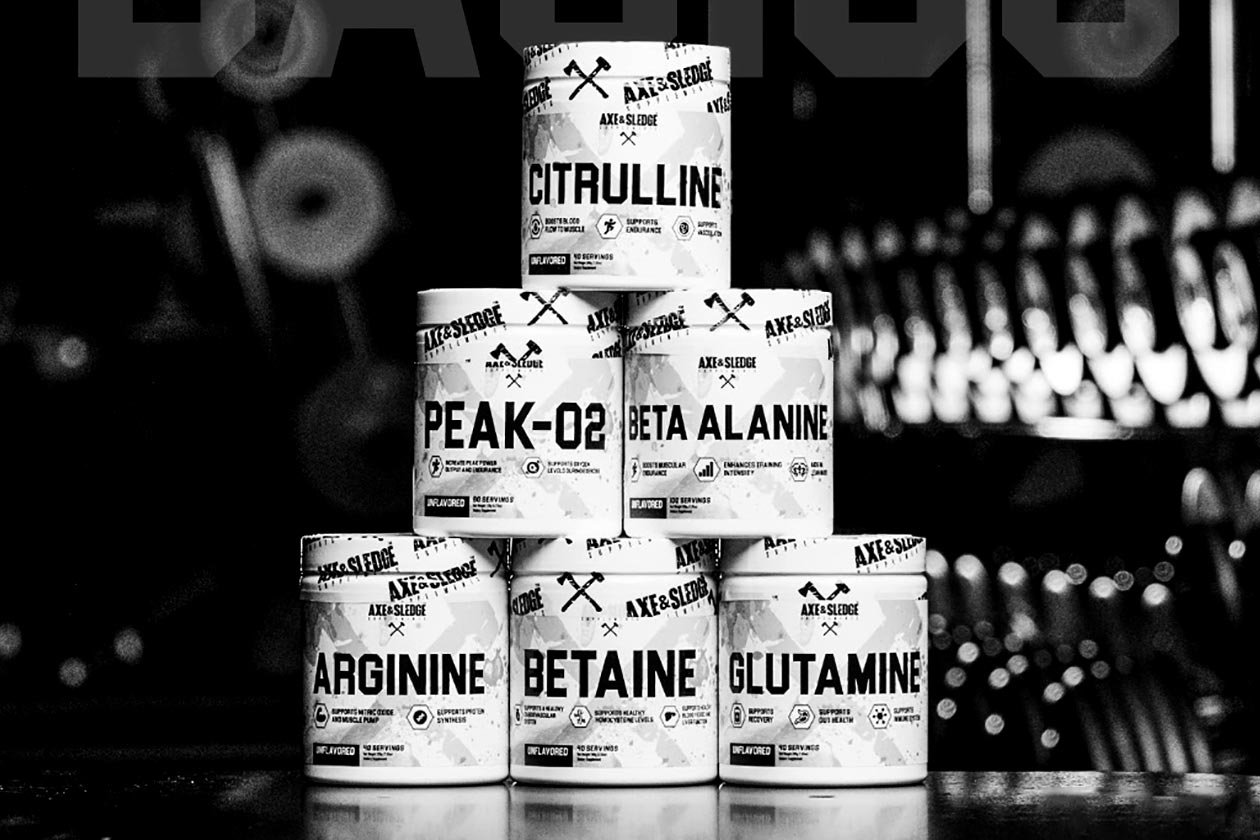 Basis or essential style supplements are something many brands get into, a lot of them doing it well after they're established and give fans even less reason to shop anywhere else. Axe and Sledge has announced that it will be doing exactly that in three days, introducing a collection of simple, single-ingredient products with the Axe and Sledge Basics Series.
The brand's upcoming line is going to consist of six different supplements, all named after their one main ingredient. There is Axe and Sledge Citrulline, PeakO2, Beta Alanine, Arginine, Betaine, and Glutamine. Interestingly enough, there is no creatine monohydrate or any creatine product in the series, which is one of the most common essential style supplements.
Once again, Axe and Sledge is planning to launch its Basics Series this coming Thursday, through its online store at axeandsledge.com. They'll all be available in unflavored powder for easy stacking with other products, and all with 40 servings per tub, except for Beta Alanine packing 100 and PeakO2 with 60.