Beyond Raw teams up with Jolly Rancher for two authentic flavors of Lit
Sep 2nd, 2020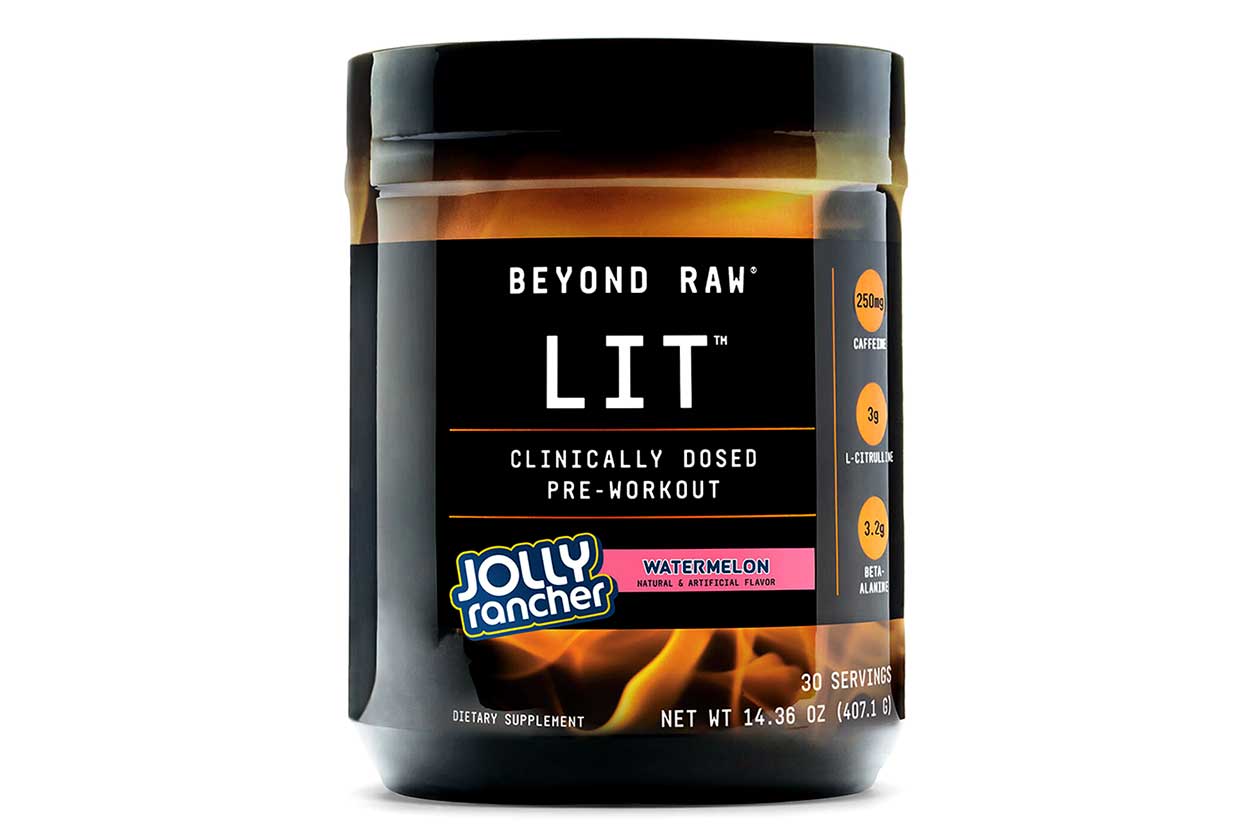 The team at Beyond Raw has announced an all-new collaboration for a flavor experience we've seen many companies attempt for various types of supplements over the years. The sweet and iconic hard candy Jolly Rancher and Beyond Raw have come together to create a pair of authentic Jolly Rancher flavors for the stimulant powered pre-workout Lit.
Now available at GNC is Beyond Raw's Lit in Jolly Rancher Watermelon and Jolly Rancher Green Apple. They both sound like flavors well worth trying, and feature, of course, the product's usual combination of ingredients to support energy, focus, pumps, and performance. That includes highlights such as 3.2g of CarnoSyn beta-alanine and 250mg of caffeine.
Once again, you can grab either or both of Beyond Raw's authentic Jolly Rancher Watermelon Lit and Jolly Rancher Green Apple Lit, through the GNC website. They cost the same as any other flavor of the pre-workout supplement at $39.99 for a tub of 30 full servings. Also, if you order two tubs to get your total over $49, you'll qualify for free shipping.