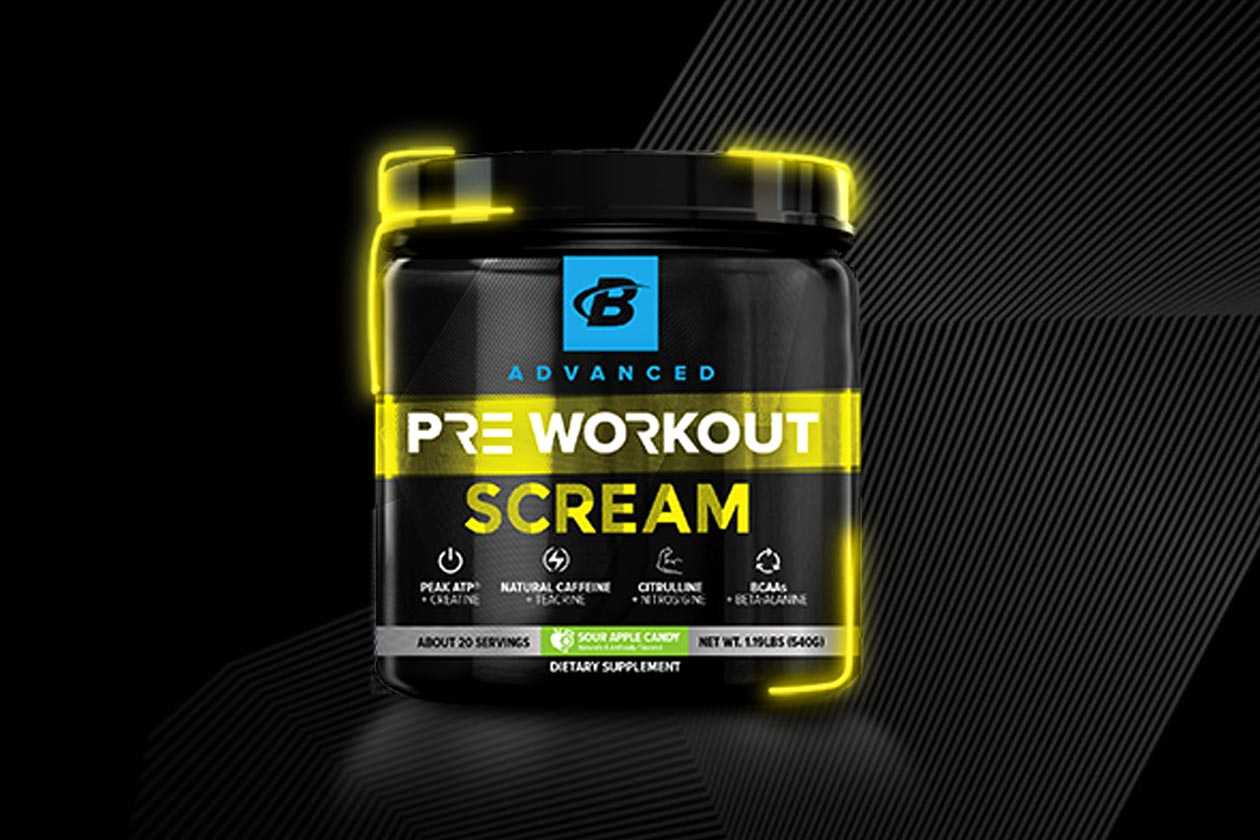 To kick off 2020, Bodybuilding.com brought back its original, Platinum Series pre-workout Scream, with a fresh new formula and look. The supplement carried over a lot of the ingredients from the first version, including BCAAs to support recovery. Some of the product's other features are 6g of pure citrulline for pumps, CreaPure creatine, and 1.6g of CarnoSyn beta-alanine for performance.
Bodybuilding.com now appears to have relaunched Scream with a handful of changes to the formula. The retailer has doubled the amount of CarnoSyn beta-alanine in the pre-workout to a full 3.2g per serving but removed the focus supporting choline bitartrate and TeaCrine. Scream has essentially dropped two of its more energy and focus-powering ingredients in favor of more beta-alanine.
Despite the few changes, Bodybuilding.com's updated Scream maintains its price point of $39.99 and its amount of servings per tub at 20. The flavor of the product however, is different, as it originally returned to the market in January of this year in Sour Apple Candy. That option has been replaced by something different but still fruity with Strawberry Burst, which is now in stock at Bodybuilding.com.