Bombbar follows up its vegan protein powder with a vegan protein bar
Sep 16th, 2020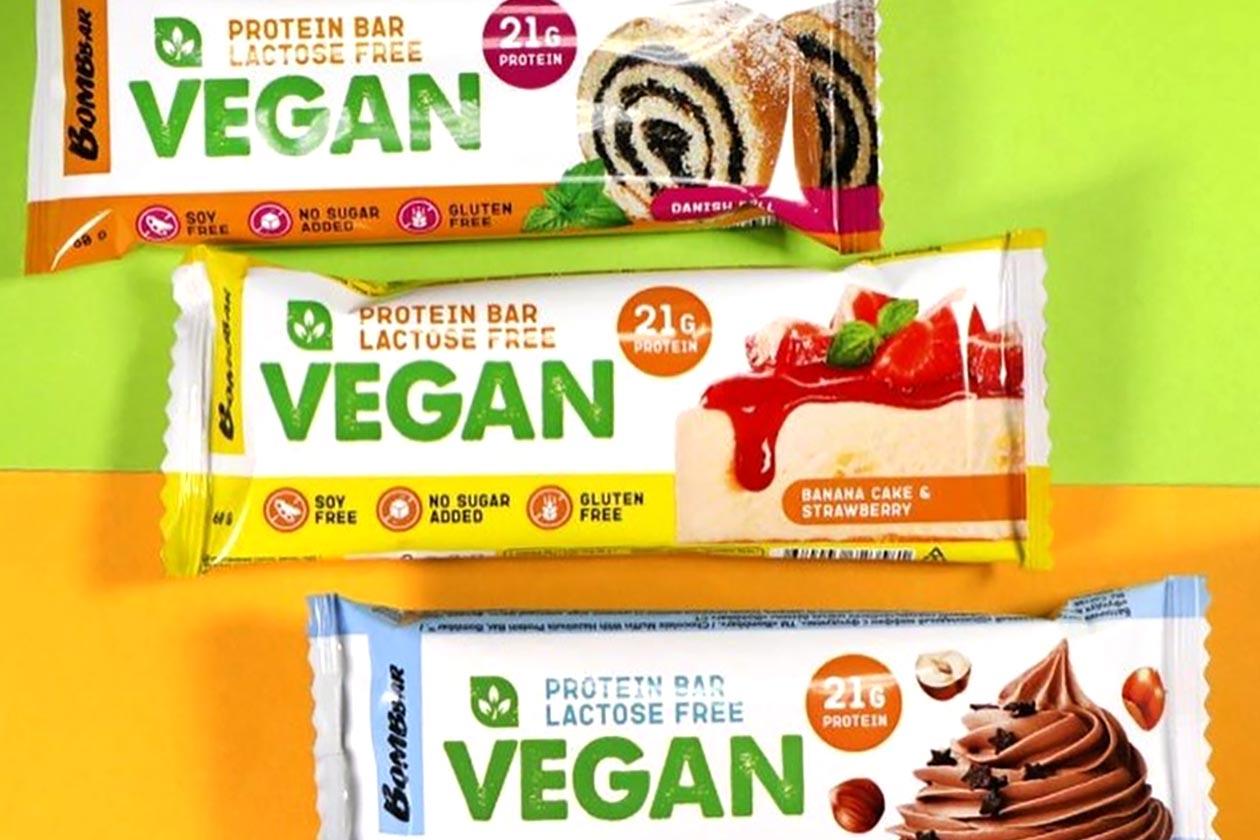 Russia-based Bombbar, continues to prove why it is a sports supplement and functional food brand worth knowing about this week, with the launch of yet another new product. Bombbar has been on a rampage this year, introducing several supplements and snacks, a lot of which have been very different from the last, and the brand is not slowing down.
As mentioned, Bombbar continues its new release rampage this week with a follow-on from one of the products it dropped last week in Vegan Protein. The latest from the brand is the 'Vegan Protein Bar', a plant-based, vegan-friendly protein snack for fans to enjoy on-the-go, available in three flavors, and packing a rather high protein nutrition profile.
Bombbar's Vegan Protein Bar squeezes in a solid 21g of protein per bar, all coming from pea protein isolate. The rest of its macros include 6.2 to 7.7g of fat, an impressively low 1.2 to 2.4g of carbohydrates with zero sugar, and a little under 200 calories. As usual, the numbers vary across each of the product's flavors, all of which are far from your traditional chocolate and vanilla.
The flavors making up Bombbar's menu for the Vegan Protein Bar are; Banana Cake with Strawberries, with strawberry actually in the protein bar; Chocolate Muffin with Hazelnuts featuring dark chocolate and hazelnuts; and finally, the deliciously unique Danish Roll.
The Vegan Protein Bar from Bombbar is now available through its online store for the highly-competitive price of 1200₽ (16.02 USD) for a box of 12 bars, which is 100₽ (1.33 USD) each. The only downside is there is no variety bundle, so if you want to try Bombbar's latest product, you'll have to get a whole box of a single flavor, as opposed to a balance of each.