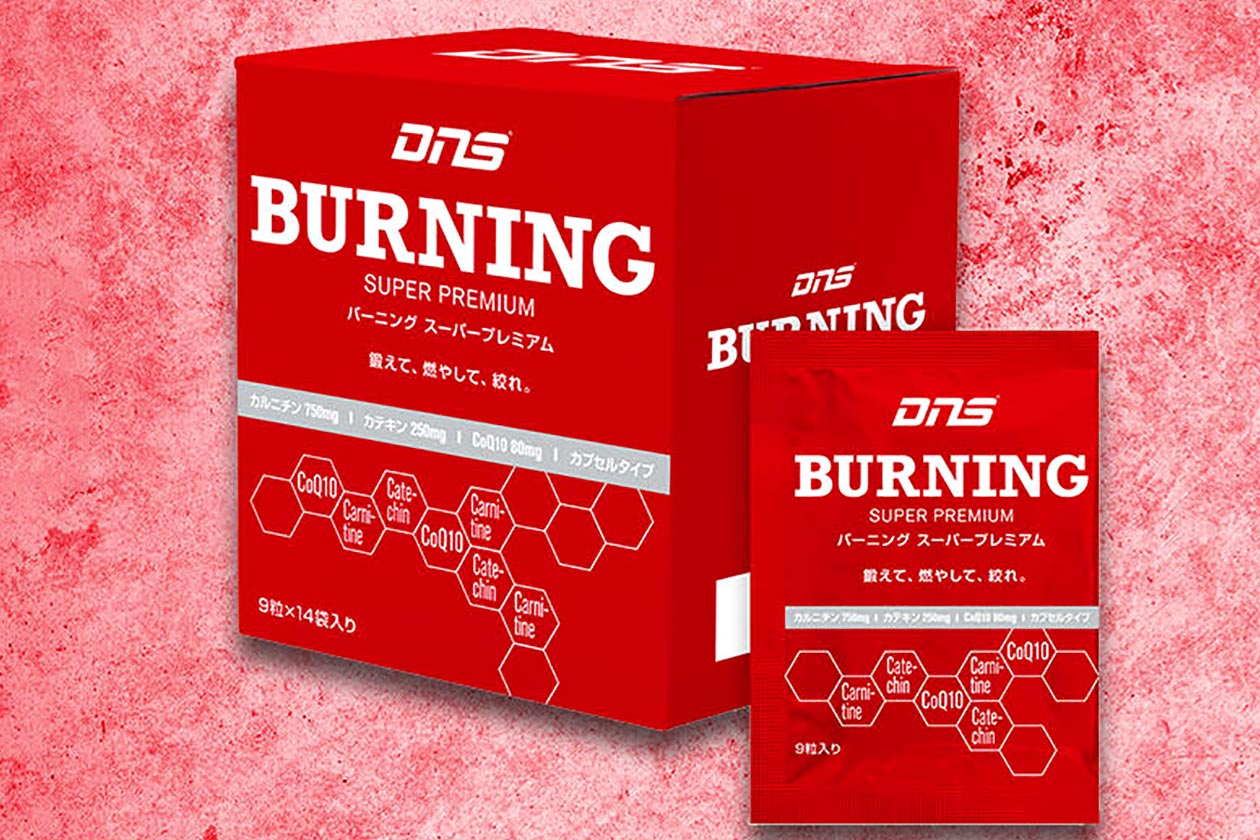 DNS in Japan has introduced a new fat burning supplement this week with 'Burning Super Premium', its replacement for the discontinued weight loss product, 4 Way Mega Burn. Not too surprising, the release features a formula similar to 4 Way Mega Burn in terms of simplicity and the ingredients it relies on to help fans along their fat loss journies.
There are three primary ingredients in DNS Burning Super Premium: a relatively light 750mg of regular l-carnitine, 250mg of catechins, and 33% more coQ10 than 4 Way Mega Burn at 80mg per serving. All of those ingredients and dosages come packed into a sizeable nine tablet serving, with each of those servings packaged into individual sachets.
Burning Super Premium is in stock starting this week, in the official DNS online store at the high price of ¥4,968 (47.11 USD), for a box of just that'll get you through just two weeks if you use one serving a day.