Enlightened introduces two mouthwatering and keto-friendly frozen treats
Sep 29th, 2020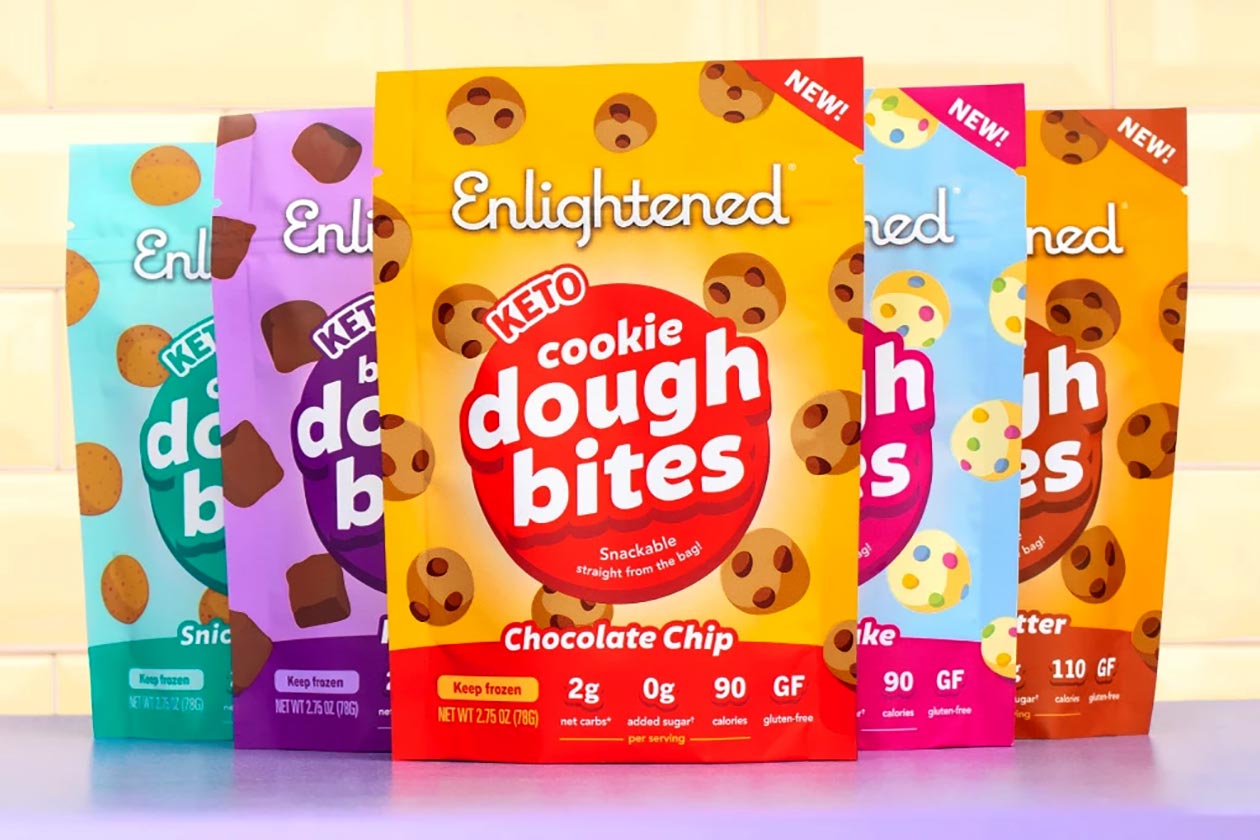 The frozen functional food company Enlightened has come out with two creative new treats this week that go well beyond the traditional products we've seen from it so far. The brand has introduced Enlightened Keto Cheesecake with just 2g of net carbohydrates in five flavors, and Cookie Dough Bites, which are also keto-friendly and come in five flavors.
Keto Cheesecake
Enlightened's Keto Cheesecake has two mini cheesecakes per box, each weighing a moderate 80g. The product is made primarily with cream, egg, and milk, and the sweeteners erythritol and allulose. The brand also uses whey concentrate to give it a little extra protein with 4g per cheesecake, alongside 20g of fat, 18g of carbohydrates with only 2g of those net carbs and no added sugar, and 210 calories.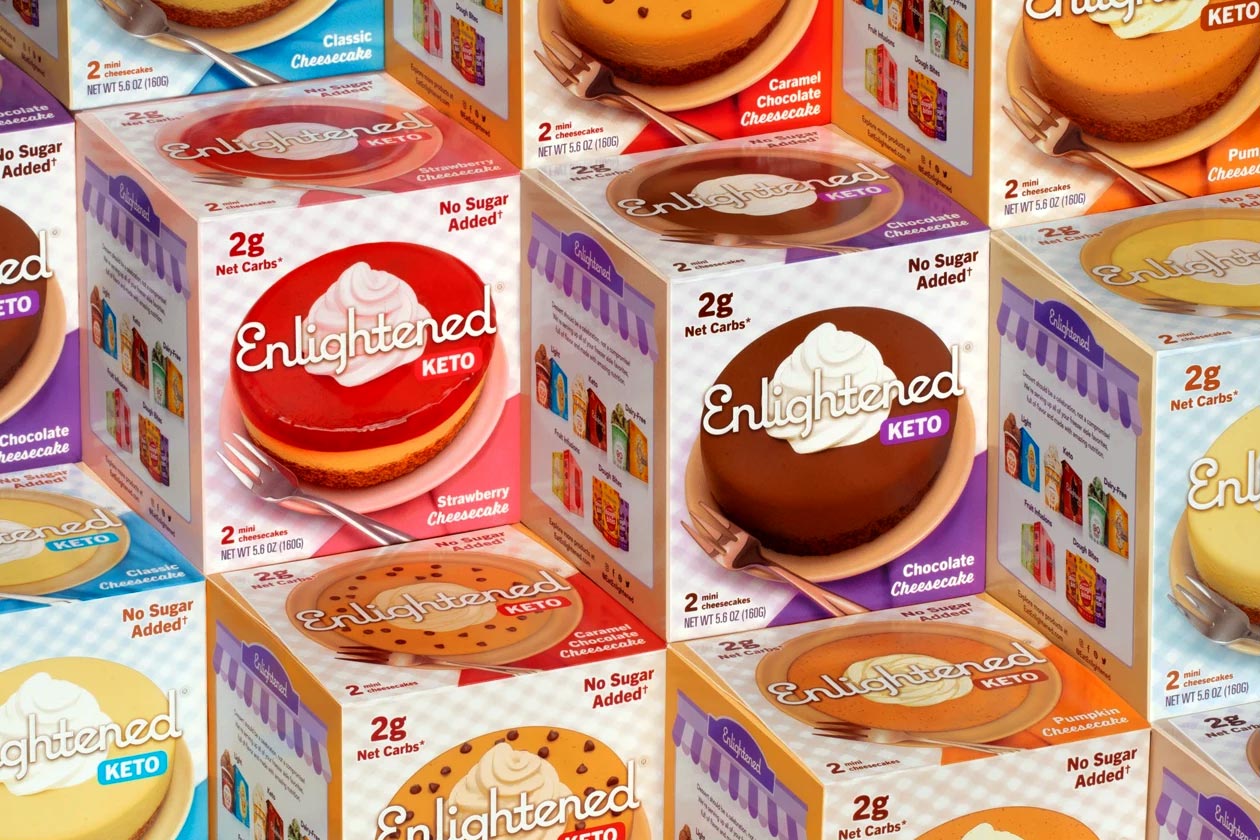 Those macros mentioned are based on the Classic flavor of the Enlightened Keto Cheesecake, with the other four having around the same and keeping the calories between 180 to 220. As for what those other four flavors are, there is Pumpkin, Caramel Chocolate, Strawberry, and Chocolate, all promising a traditional cheesecake sweetness, smoothness, and crumbly crust base.
Cookie Dough Bites
Enlightened's Cookie Dough Bites is essentially a bag of frozen, bite-size cookie dough pieces. The product comes with a higher protein nutrition profile compared to the delicious looking cheesecakes and still keto-friendly, packing 5g of protein in 30g worth of bites. You then get 13g of carbohydrates with 2g of net carbs, no added sugar, 7g of fat, and a calorie count of 90.
As mentioned, there are five flavors to choose from for the Cookie Dough Bites from Enlightened, with those macros above from the classic Chocolate Chip. The other four are Fudge Brownie, Snickerdoodle, Birthday Cake, and Peanut Butter, all with similar nutrition profiles, only varying by about a gram or two in carbohydrates, protein, and fat.
Where to buy
Enlightened's tasty keto-friendly Cheesecake and Cookie Dough Bites are now available for purchase from its website in bundles, bulk packs, and individual flavors. The Keto Cheesecake goes as low as $7 a box for eight boxes, including shipping, and the Cookie Dough Bites are $5 a bag for ten shipped. You will want to move quickly, though, as a lot of the flavors and bundles are already sold out.