Sep 17th, 2020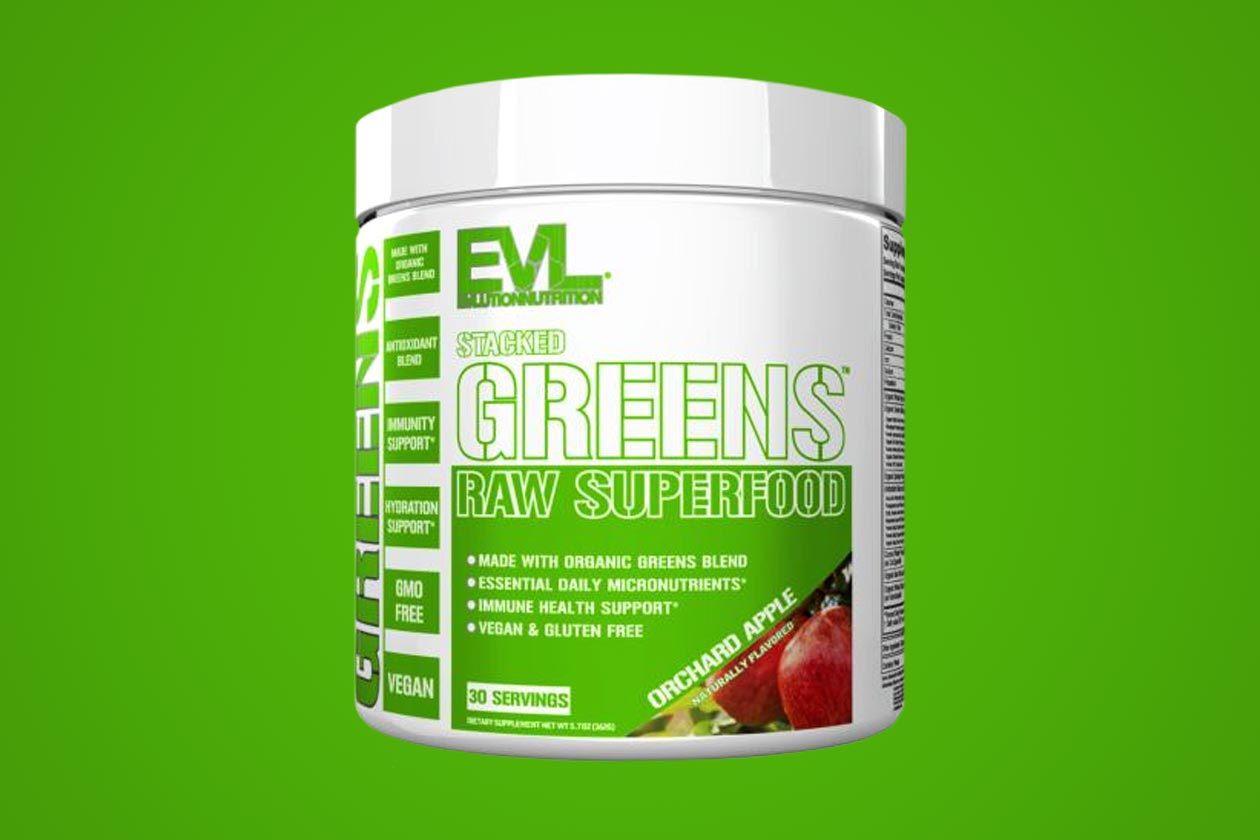 At this year's Stack3d Pro Expo, EVL dropped the first look at its first-ever superfood supplement, which makes use of the name it uses for most of its protein powders with 'Stacked Greens'. That product is now available from the brand's online retailer Bodybuilding.com. Through there, Stacked Greens has a regular price of $39.99, but for a limited time, it is buy one get one free, giving you two tubs at just $20 each.
As for the formula behind EVL's superfood supplement, it comes with a wide variety of fruits and greens, all thrown into an 'Orchard Apple' flavored powder. Each serving of the product packs a combined 3.45g of greens, including kale, barley grass, spirulina, chlorella, and 100mg of the branded NutraGrass wheatgrass. Then on the other side is a 100mg of the BettaBerries antioxidant blend and CocOrganic coconut water.
Once again, EVL's all-new Stacked Greens is now available for purchase from Bodybuilding.com with 30 servings per tub, and for a limited time it is just $20 each for two tubs. There is only the one Orchard Apple flavor to choose from, although the brand will likely expand the menu if the supplement proves successful.