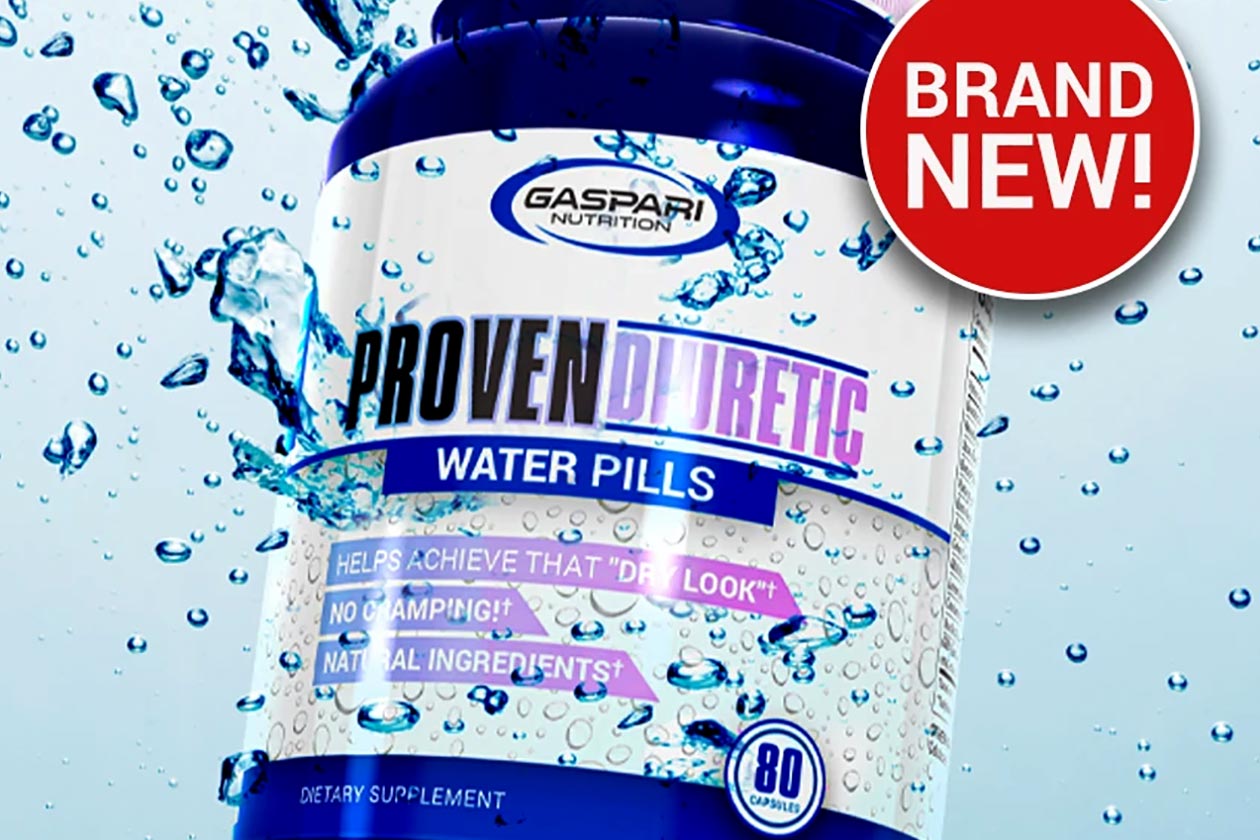 Gaspari Nutrition has added a water loss supplement to its growing lineup this week with Proven Diuretic, featuring an all-natural combination of ingredients. The product aims to help reduce water weight to give you that leaner, drier look, and it can be stacked with any of the brand's other supplements, including its recently released stimulant fat burner DTN8.
Fans of Gaspari Nutrition can now purchase Proven Diuretic directly from the brand through its online store, where it is priced quite reasonably at $19.99 for a full-size bottle of 20 servings. Each bottle comes with 20 servings instead of the typical 30, although that is normal for water loss products as brands traditionally don't direct users to take them for that long.
You can see the full formula behind the legacy brand's all-new Proven Diuretic, which is fully transparent, so you know how much of each ingredient you get per serving. It is packed full of herbal extracts and powders, including the common natural water loss features, dandelion root and horsetail stem at 250mg each, 75mg of uvi ursi, and 150mg of juniper berry.