Kill Cliff follows its Ignite rebrand with a distinct new look for its recovery drink
Sep 17th, 2020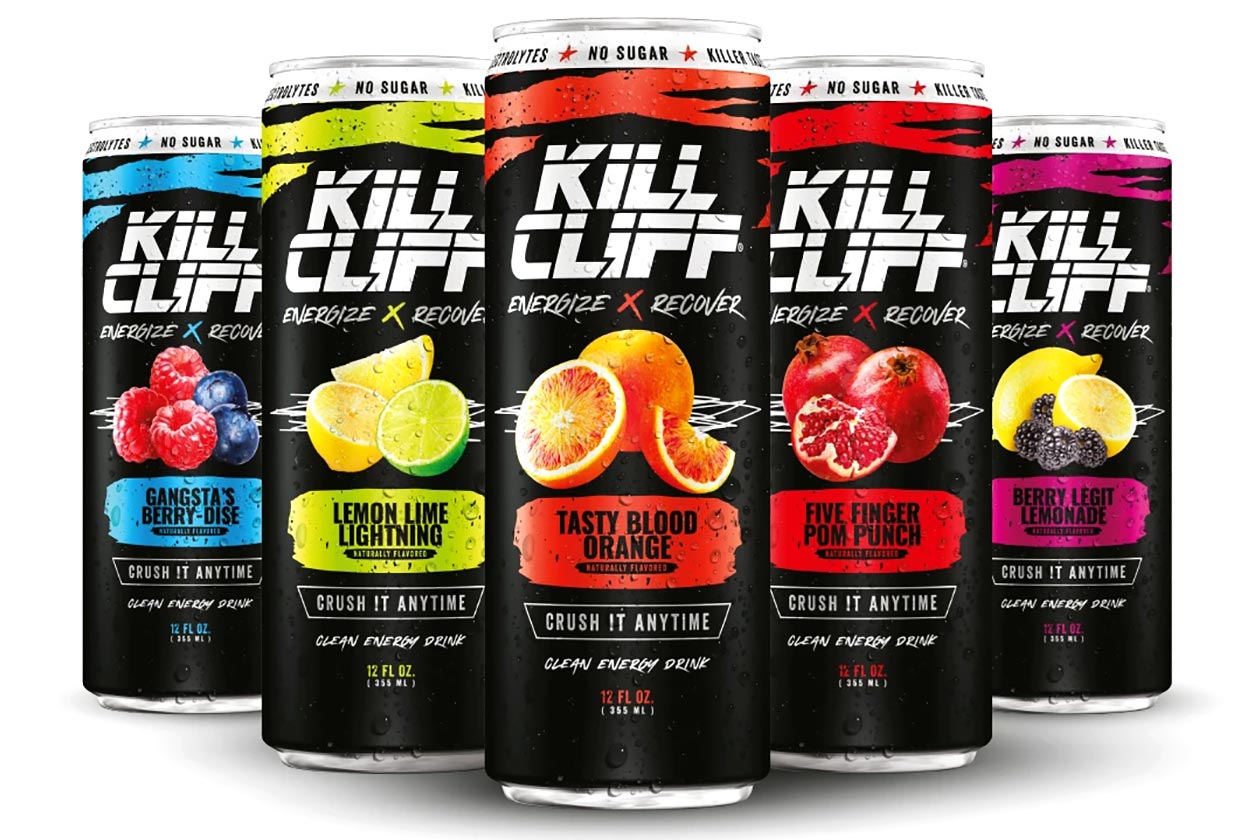 Beverage brand Kill Cliff has followed up the rebrand of its energy drink Kill Cliff Ignite in June, with the same kind of thing for one of its older products, the lightly energizing and hydration supporting Kill Cliff Recover. Instead of giving the beverage a look in line with the Ignite energy drink or even the brand's CBD drink, it's been given its own distinct design.
The good news for fans of the Kill Cliff product is the changes have only happened on the outside, with everything on the inside remaining the same, as far as we know. It still has b vitamins, electrolytes, and a light 25mg of caffeine, and five renamed flavors in Tasty Blood Orange, Berry Legit Lemonade, Lemon Lime Lightning, Gangsta's Berry-Dise, and Fiver Finger Pom Punch.
You can grab any or all of the rebranded Kill Cliff Recover drinks starting this week from the brand's online store. There is a four-pack at $11.99, a dozen for $28.99, and two cases of 12 for $55.99. There is also a variety pack with all five flavors in the one bundle at $59.99, although the brand doesn't appear to mention how many cans you get in it.