Novo Nutrition's Protein Wafer will be just £1 at WHSmith in October
Sep 15th, 2020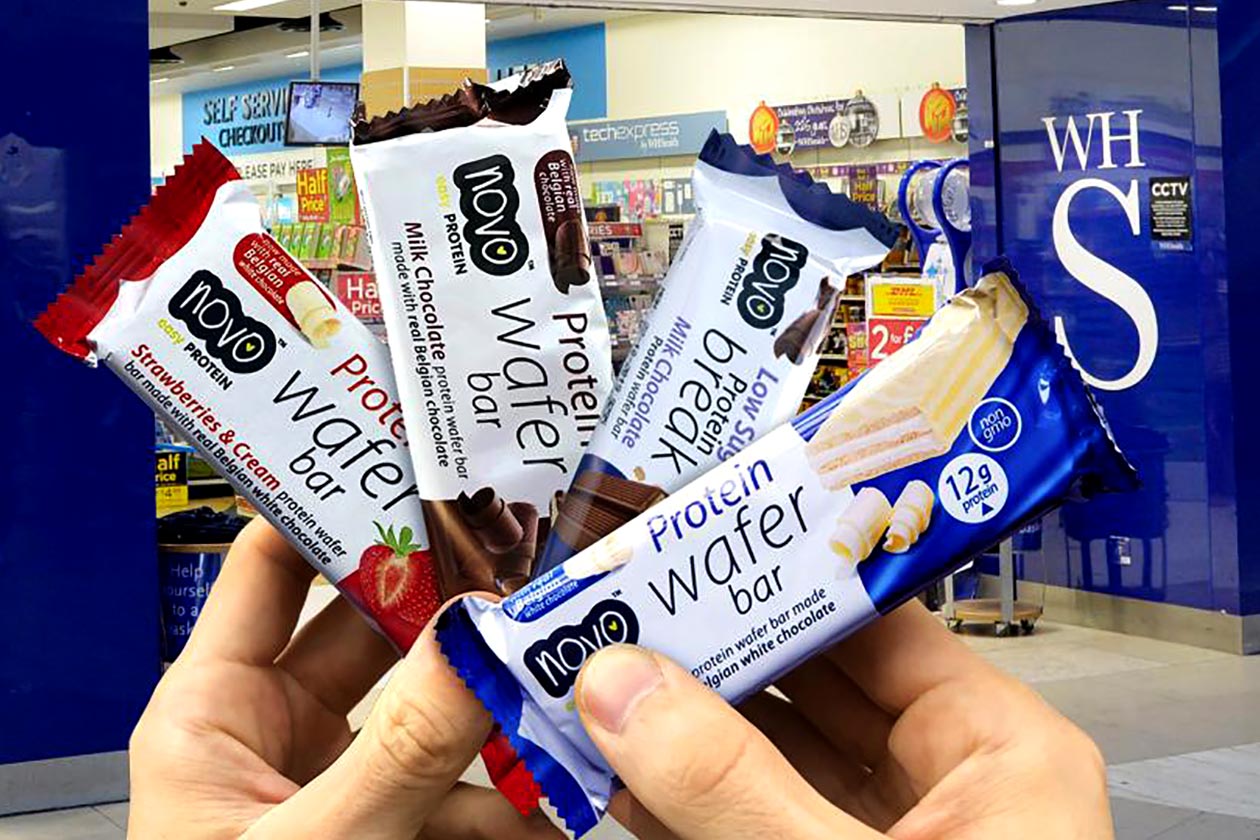 Last year, functional brand Novo Nutrition took on mainstream candy bars and treats in a major way by getting a premium placement at the UK retailer WHSmith. Three of the brand's products were given a top-shelf position with the Easy Bar, Protein Wafer, and the Kit Kat-like Protein Break. To top it off, Novo worked with WHSmith to bring down the protein snacks' pricing to be more in line with its sugary competitors.
Next month, Novo Nutrition is continuing that battle against mainstream candy bars and treats with a month-long promotion that gives you even more reason to grab one of its protein products. For the entire month of October, Novo's Protein Wafer is going to be just £1 (1.29 USD) each, in any of its three flavors at all WHSmith locations. The product will also be placed right next to the till, so you won't be able to miss it.
Novo Nutrition's other snacks at WHSmith will remain at their regular prices of £1.69 for the higher protein Easy Bar and just 59 pence for the truly delicious Kit Kat-like Protein Break. Once October is over, the Protein Wafer will return to its regular price at WHSmith of £1.19 (1.53 USD).