SINOB's Honest Whey gets a unique flavor based on a classic German pastry
Sep 15th, 2020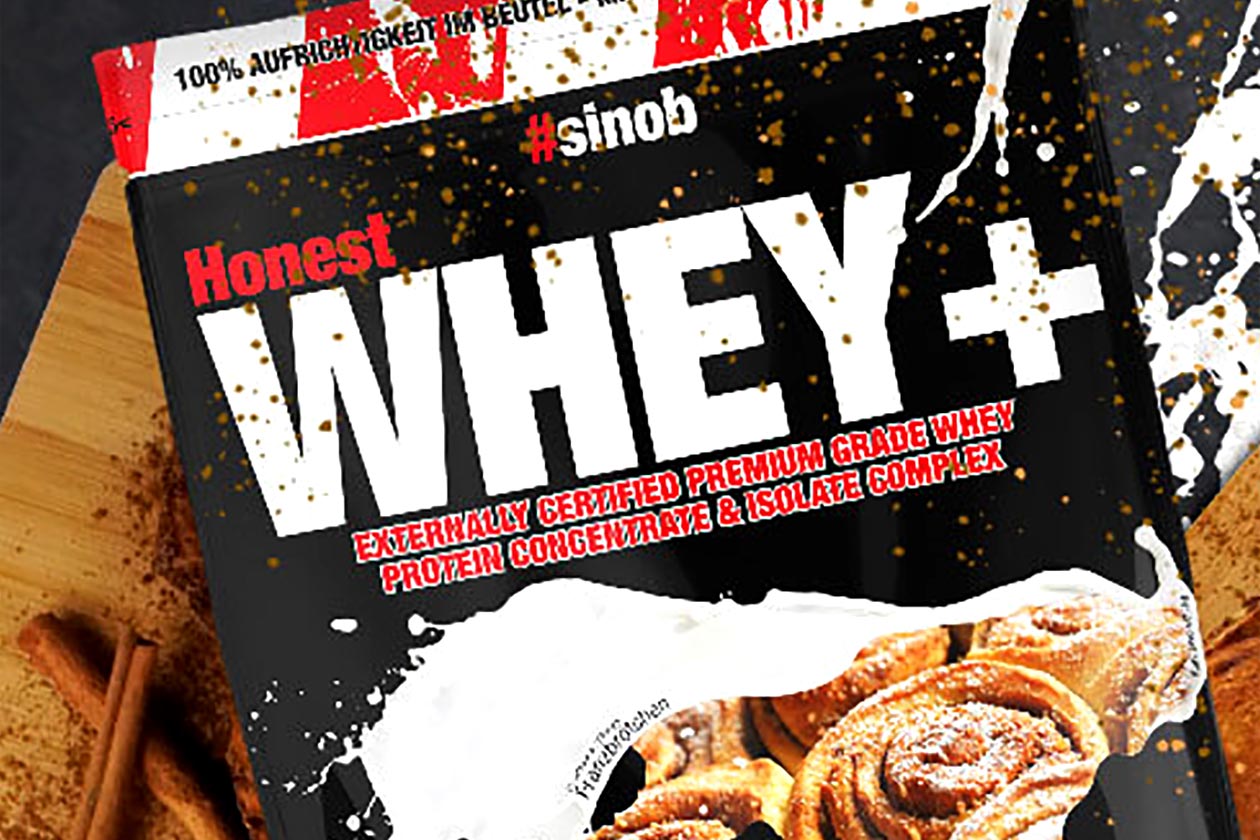 As we've said many times before, we're big fans of supplement companies and functional food brands that put together flavors specific to their country as an homage to their longtime fans. That is precisely what the German brand Sh*t Is Not Your Business, or SINOB for short, has introduced this month with a unique new flavor for its protein powder Honest Whey.
SINOB's intriguing new addition to the Honest Whey menu is based on the traditional and tasty German pastry, Franzbrötchen. It is a sweet, baked pastry, made with butter and cinnamon, along the same lines as a cinnamon bun. The brand promises its Franzbrötchen Honest Whey to be just like the real thing but as a shake, with a mix of cinnamon and sugary sweetness.
As unique and special edition as SINOB's Franzbrötchen Honest Whey sounds, it doesn't appear to be a limited edition product, so fans can look forward to having it available moving forward. You can already purchase it from the brand's online store in the supplement's usual 1kg bag size priced quite reasonably at €22.90 (27.21 USD).